Why the C-Suite is Critical for Healthcare Big Data Analytics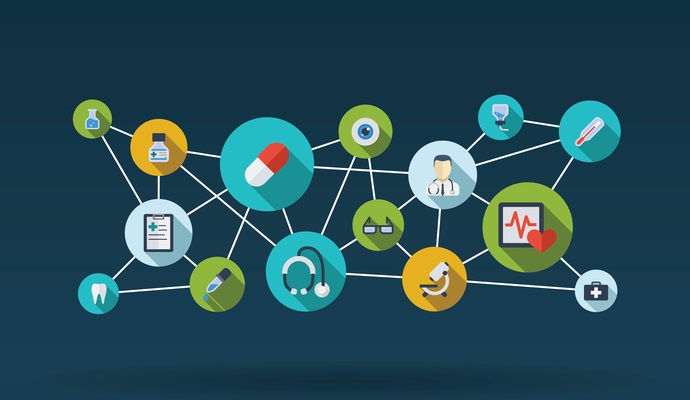 - Up until a few years ago, healthcare organizations have been content to relegate their big data analytics projects to the IT department or a few tech-savvy physicians with big plans for their EHRs.
Reporting on clinical quality or patient risk factors was a nice-to-have experiment for the nursing staff, and the health information management team was free to dabble in data integrity efforts like documentation templates or standardized elements – as long as they didn't interfere with clinical productivity or the smooth churning of the revenue cycle.
But much has changed since 2009, when the EHR Incentive Programs jolted the industry into a frenzy of health IT adoption that doesn't appear to be slackening any time soon.
Accountable care organizations and integrated delivery networks banded together to meet the rising demands of value-based reimbursement; physicians started to clamor for better IT tools to increase their productivity, and suddenly, all those little big data projects started to take on an urgency that had never been seen before.
Small initiatives tumbled into bigger ones as healthcare organizations started to feel the squeeze from clinical quality shortfalls and shrinking revenues. Some providers started to build the case for integrating big data analytics into their workflows; others tried to avoid the issue entirely, unable to bear the thought of the effort and expense required to completely revolutionize the way they worked.
READ MORE: Data Governance Key to Hospital's Natural Language Query Project
But big data analytics can't be ignored any longer, says Bharat Rao, PhD, National Leader for Healthcare and Life Sciences Data Analytics at KPMG, and providers who wish to succeed in the current healthcare climate must make sure that they are developing their analytics strategies from the top down in order to ensure a cohesive, coordinated march into the future of patient care.
The C-suite must play a central role in the big data analytics process if healthcare organizations are going to conquer the trifecta of reform: strong organizational buy-in, coordinated development of IT infrastructure, and firm data governance to ensure standardization and meaningful reporting.
"Healthcare has a lot of inertia," Rao said to HealthITAnalytics.com. "The best way to overcome that is through regulatory changes and the economic stimulus that will to force the system to move to a better place than it is right now, and that means moving from a fee-for-service system to value-based reimbursement."
The transformation will not be without its difficulties, as most providers are already well aware. "Not only is our data in siloes, but our care is delivered in siloes, too," Rao said. "Coordinating care is a very big challenge, and getting the right data to the right person at the right time is a major part of that. A lot of physician practices have barely managed to get a handle on their EHRs. Using an EHR is great, but getting data into an electronic format is only an enabler. It isn't the answer."
But the industry isn't entirely ready to take the next steps, which would be to use the data they are collecting to generate actionable insights. A widespread lack of standardization and meaningful metrics has left organizations unable to make sense of the data they have in front of them, and has limited the industry's ability to engage in large-scale population health management that may improve the quality of care.
READ MORE: The 7 Step Plan to Success with Big Data Analytics in Healthcare
"It's wonderful to talk about patient-centered care, but how are we making sure that it means the same thing to every provider? The measures used in acute care practice and the measures in post-acute care and in ambulatory care and in preventative care don't quite have the exact same definition," Rao points out.
"The other problem is that everyone is at different levels of maturity," he added. "So I think the first thing a provider has to do is create a roadmap for themselves. They need to do a current-state assessment, and then they need to decide where they want to be and how they want to get there. How are you going to outsmart the competition, and how are you going to manage your specific patient population to the highest level possible?"
"The roadmap has to have multiple components: the right technology, the right governance, and the right alignment of strategies across the organization. Then you have to think about how you are going to measure your performance. If you don't measure it, you'll never know what your improvement is."
This is where the C-suite comes in, Rao explains. Individual departments can't be completely in charge of their own data analytics efforts without being held accountable to the overarching goals of the organization. Without collaboration, communication, and accountability, there is no way for a specific team to be sure that they are keeping pace with their peers – and employing interoperable technologies that will allow executive leaders to view a complete portrait of the organization's progress.
Hospital executives are well aware that they need the skills to understand the big data picture and the experience to lead multiple analytics initiatives that adhere to a larger strategic vision. A recent Black Book survey found that the vast majority of hospitals and health systems are actively seeking executives with big data analytics experience, regardless of the fact that many executive roles have not traditionally played a major part in what used to be a purely technical transformation.
READ MORE: EHR, Big Data Analytics Success Hinges on Holistic Change Management
But not all executives are willing to take the plunge into the murky world of big data without seeing a clear path towards a return on their investments. Data scientists, HIM professionals, and informaticists charged with designing analytics strategies should recognize this, Rao states, and should plan to demonstrate some early successes that will keep their budgets flowing.
"Health IT is usually viewed as a cost, but it should be viewed as a driver for growth and profitability," he said. "The new focus on accountable care, patient-centered medical homes, and population health management means that everyone needs to have the same data, and it has to be up-to-date. You can't be responsible for patients in a value-based world without the technology to deliver those insights outside the four walls of your organization."
"It's also very important to deliver tangible value every step of the way, whether it's economic value, improved patient care, or improved outcomes," says Rao. "And that's where the data and the analytics need to come in. Measuring that progress is critical if you want to keep your executives engaged with what you're doing."
"If you have that, then it's possible to assess your initiatives and pick some quick wins that can be accomplished within three to six months. Start with something small, like ten physicians in a pilot to reduce readmissions," he suggests. "Then you can show your executives the results and roll them out further when you've proven that you can produce value."
"Provide dashboards quickly. A dashboard is worth 10,000 pages of reports or PowerPoints. In my experience, the moment the C-suite starts getting information through dashboards, they can't live without them. That's a great way to secure their support."
Keeping the C-suite at the helm can also help to prevent unnecessary duplication of effort across different branches of the organization, he added. "When you go to a large institution, you often see that every part of the organization is developing their own strategy. Everyone has their own analytics platform: the finance department is working on something, the IT guys are doing something else, and the clinical folks are going in their own direction. Everyone has their own agenda and the systems don't harmonize."
"So I think the impetus to do this really needs to start at the C-suite, so that these initiatives can be aligned from the top down," he said. "Even if your specific application is very narrow, the corporate buy-in at the highest level is necessary because change management is a huge piece of this."
The C-suite is in the best position to enact the cultural alterations required to produce meaningful results, Rao continued, and to soothe nervous staff members during times of turbulent change.
"People are getting scared about what is coming, but there is such a massive opportunity here to position yourself for success," he asserted. "Whenever you have transformative change, there are going to be winners and losers. There's going to be consolidation, and there's going to be widespread change."
"You have to shift away from a culture doesn't encourage sharing information," Rao said. "People have the notion that the data is theirs, and they don't understand how sharing it or analyzing it is going to help them. They might say that management simply doesn't have the time to focus on this, because they're constantly fighting a hundred fires at once. But I don't think it's a question anymore of choosing to use analytics or not. You have to use your data or you will not survive."
The healthcare industry is at its tipping point, Rao says, and there will be "seismic changes" in the next two or three years as accountable care builds momentum and regulatory programs like meaningful use and MIPS barrel along their trajectories.
"ICD-10 is the first step," he said. "The CMS initiative to move the majority of reimbursement into alternative payment models by the end of the decade is another big driver. Organizations need to be marshalling their resources to meet these challenges in a unified fashion."
"This isn't a side task that the CIO can do for one hour a week. It has to be someone's job to enforce data governance to make these initiatives work."
The health information management department is a good place to look for the bandwidth to handle data governance tasks. HIM professionals have the skills and experience to collect missing data required for reporting, fine-tune infrastructure to improve clinical satisfaction, and transform big data into actionable information that can be used for better decision-making at the point of care.
If that isn't enough, an external consultant or analytics-as-a-service provider may be the extra push required to overcome governance and infrastructure hurdles. "A lot of providers will not be able to do these things all by themselves," he said. "They will need help from someone who has done this many, many times before. The problems aren't entirely unique – you are not the only organization who has run into the same issues. They're very common, and you don't need to reinvent the wheel."
"But you also need to recognize that what works for the hospital down the street might not work for you, because they may be at a completely different level of maturity," he added. "You might have the technology, but they might have better governance strategies in place. You could have the people and skills, but they have a highly optimized EHR. Your starting points are probably going to be very different, and your goals might be, too."
For most organizations, "it will take a massive effort to solve these problems," Rao concludes. "The impetus to do this really needs to start with the C-suite. To make a true impact on the organization, you have to get that buy-in at the highest level."