Top 5 Basics to Know About the Precision Medicine Initiative
What is the national Precision Medicine Initiative and how will it change the way patients interact with the healthcare system as they receive personalized care?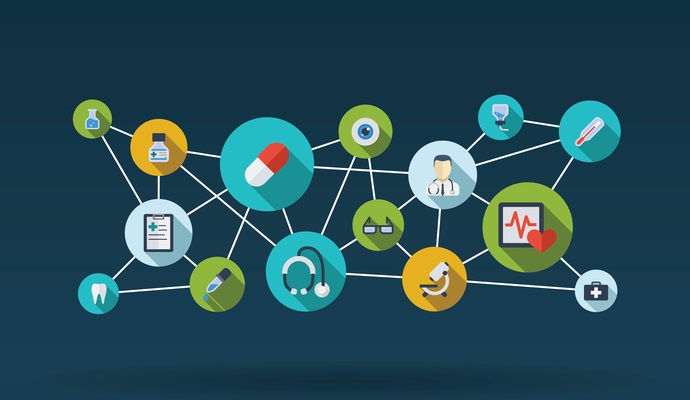 - Feelings of national unity may be hard to find during a contentious election year, but the collaborative spirit is alive and well in at least one corner of the White House as stakeholders from across the care continuum take on the Obama Administration's Precision Medicine Initiative.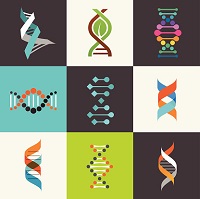 This broad, comprehensive push towards personalized treatments and tailored care is bringing together millions of dollars in funding opportunities with thousands of volunteers and untold petabytes of big data as healthcare organizations, research institutions, and academic medical centers tackle everything from cancer to diabetes to Alzheimer's disease.
As the Precision Medicine Initiative (PMI) starts building momentum, participants are actively seeking several types of data for analysis and research.
Electronic health record information, DNA test results, patient-generated health data, and clinical trial information are all required to crack the complex genetic codes that dictate an individual's responses to certain therapies.
In this overview, HealthITAnalytics.com brings you the five most important things to know about this new precision medicine ecosystem, including some of the major aims of the program and how providers and their patients can get involved.
READ MORE: FHIR Can Move Genomics from Prediction to Precision Medicine
What is the Precision Medicine Initiative?
Launched in January of 2015 during President Obama's State of the Union Address, the $200 million PMI was designed with two major goals in mind: firstly, to jumpstart advanced research into personalized treatments, genomic testing, and rare diseases, and secondly, to enhance patient engagement and participation in the medical research process as a way of generating better data and more effective care.
The cornerstone of these efforts is the PMI Cohort Program. The National Institutes of Health (NIH), the FDA, and the ONC, along with a number of partners from across the industry, are hoping to recruit at least one million patients to contribute their data to a centralized, community-based information hub.
Researchers will then be able to draw on a rich and plentiful pool of data that is representative of a broad cross-section of the population to better understand how certain genomic signatures affect the metabolism of drugs, effectiveness of treatments, or risk of developing certain diseases.
"The Precision Medicine Initiative Cohort Program will be a broad, powerful resource for researchers working on a variety of important health questions," said Dr. Francis S. Collins, MD, PhD, Director of the NIH in late 2015 when announcing its strategy for the project.
READ MORE: ONC Highlights Its Precision Medicine Initiative Collaborations
"Equally important, the Precision Medicine Initiative Cohort Program will change the way we do research. Participants will be partners in research, not subjects, and will have access to a wide range of study results. What we're doing with the Precision Medicine Initiative cohort is intersecting in a synergistic way with other fundamental changes in medicine and research to empower Americans to live healthier lives."
Who is participating in the program?
In addition to developing the million-patient databank, the healthcare industry is using its resources to answer a number of different questions related to the personalization of care. Large academic medical centers and universities are leading the way by developing dedicated precision medicine labs and research centers, but EHR vendors, professional organizations, life sciences and pharmaceutical companies, and big data analytics experts are all playing a part to further their understanding of cutting-edge science.
At the end of February, a staggering laundry list of industry stakeholders attended a summit at the White House to pledge their commitment to the precision medicine path. In addition to the federal organizations spearheading the program, just a few of the other notable participants include:
The Department of Defense and the Department of Veterans Affairs, who will partner to expand the VA's existing 450,000-member patient research cohort, develop additional research opportunities, and enhance the quality of available data.

READ MORE: NIH to Bring Precision Medicine Data Collection to Patient Homes

The Office for Civil Rights (OCR), which issued guidance on the rights of patients to access their health information under existing HIPAA regulations.

The American Medical Association (AMA), which announced its commitment to improve patient engagement and patient data access by educating its members on the importance of information exchange and personalized care.

Get My Data, a new, national non-profit that will encourage patients to take charge of their own health through increased engagement and data sharing.

Hackensack University Medical Center, Intermountain Healthcare, Ochsner Health System, and more than half a dozen additional provider networks across the country, who will all work to increase the development and use of patient-generated health data, genomic data, and clinical information both for individual care and for larger research initiatives.

The Patient-Empowered Precision Medicine Alliance (PEPMA), consisting of researchers and collaborators from Harvard Medical School and collaborators at the University of Utah, Boston Children's Hospital, Recursion Pharmaceuticals, and Pairnomix LLC, which hopes to reduce the time and effort it takes to match patients to individualized treatments.
Other groups working to open up data access to patients, further research opportunities, and enhance the development of personalized medicine include CHIME and OpenNotes, HIMSS, the Multiple Myeloma Research Foundation, IBM Watson Health, Intel, Microsoft, the New York Genome Center, Children's Hospital of Philadelphia, and Cedars-Sinai.
Who is going to benefit from it?
It isn't always easy to see a clear return on industry agreements that promise nebulous improvements, but the Precision Medicine Initiative appears to be laser-focused on bringing actionable assistance to real patients. In fact, it already has.
Genomics itself is not an entirely new area of science, and researchers have made so much progress with the process of making DNA testing widely available that the costs have plummeted over the past decade. Basic genetic tests have even been available over the counter, sparking public interest in general risk stratification, and the recent consumer interest in the Internet of Things, the quantified self, and patient-generated health data is accelerating data collection by leaps and bounds.
Right now, precision medicine is often seen as a futuristic quest to cure cancer – something with which researchers are, in fact, making admirable progress.
But chronic disease management and prevention projects are also bringing hope to millions of patients living with heart disease, diabetes, dementia, cystic fibrosis, and a host of other life-limiting conditions.
"We're pushing back the walls of science, beginning to understand in a finer-grained fashion what the underlying causes of illness are, and then understanding the optimal treatments for them," said David Delaney, MD, Chief Medical Officer and leader of SAP's US healthcare division.
One of the most important benefits of this process is simply the ability to understand the development of diseases in a more detailed, tailored, complex way.
Moving beyond the strictly controlled clinical trial, which often only include model patients with single problems, researchers can leverage multi-faceted big data from a number of different sources to get a better idea of how patients with a handful of comorbidities and other challenges actually respond to one type of care versus another.
"In the real world, what happens when an oncology patient comes to see you?" Delaney asked. "It might be a 78-year-old person who has lung cancer, but he has a history of prostate cancer in the past. He has congestive heart failure and diabetes. That's a very common patient. But when you're looking at clinical trials to find the best treatment for him, you're not really looking at what happened to patients like him. So everything you're doing is essentially going to be off-label."
"But the data on those patients is out there. The other 95 percent of patients have been treated, and the data exists in the EHR and registries. So, why is it we can't pull it together and actually make a meaningful recommendation to the oncologist?"
That is what the Precision Medicine Initiative plans to achieve for more patients with more conditions. As big data analytics becomes more sophisticated and researchers apply increasingly complex machine learning techniques to semantic databases and other advanced technologies, providers will be able to make incredibly informed decisions about treatments based on an individual patient's genetic history and likeliest outcomes.
What health IT tools do organizations need to participate?
While not every provider working on a precision medicine project was invited to Washington last month, official recognition and multi-million dollar budgets are not required in order to make progress with personalized care.
Healthcare organizations who can't afford to stand up a dedicated genomics laboratory or dive deeply into big data analytics and clinical decision support can still work with their patients to increase engagement, ask their EHR and population health management system vendors for the ability to accept and integrate patient-generated health data, pester their payers for coverage of genetic testing, and take a positive attitude towards the possibilities inherent in the Internet of Things.
With little more than a patient portal and a willing team leader, providers can educate their patients about the importance of taking charge of their own health or collaborate with local partners to recruit patients for the PMI Cohort Program, which will begin operations this year.
Stakeholders can also apply for the many funding opportunities that will be available through the National Institutes of Health and other organizations. Past programs included grant money for coordinating volunteer pilot studies, developing foundational technology centers, and providing support for enrollees.
How can patients get involved?
Federal stakeholders are well aware that enlisting one million patients for a research program is a daunting task, but they are committed to spreading the precision medicine message as far and wide as possible.
"Anyone in the United States will be able to voluntarily enroll in the PMI Cohort Program, either directly through a website or with participating healthcare provider organizations, both of which will be established in 2016," the NIH says on its website.
"Participants will volunteer to share core data including their electronic health records, health survey information, and mobile health data on lifestyle habits and environmental exposures. They would also undergo a standard baseline exam for vital signs, medication assessment, and past medical history, and provide a blood sample. Participants will have access to their study results, along with summarized data from across the cohort."
Privacy and security of patient data are paramount, the organization stresses, and collecting a truly representative patient sample is a key goal of the project. The NIH will begin recruiting participants for the "highly interactive research model" later this year, and will launch a nationwide educational campaign to promote patient involvement.
Patients and providers who wish to receive updates on the progress of the Precision Medicine Initiative can also sign up for email updates from the National Institutes of Health.