Top 10 Disruptive Companies to Watch in the Healthcare Space
New players and familiar names are using artificial intelligence and big data analytics to carve out innovative niches in the healthcare space.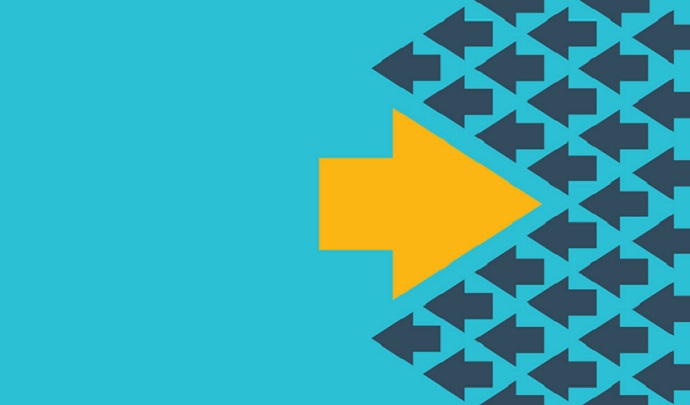 Source: Thinkstock
- 2018 has been a busy year for corporate news as companies with long experience in the healthcare industry acquire competitors, release new offerings, and butt up against non-traditional newcomers looking for their own slice of the highly lucrative pie.
Massive purchases, both completed and planned, marked the first half of the year as familiar healthcare entities try to bulk up their big data assets and form innovative partnerships to hedge against fierce competition around health IT capabilities and consumer experiences.
Allscripts bought out PracticeFusion for $100 million in cash; CVS is completing its acquisition of Aetna for a whopping $69 billion; Elliot Management is dangling $7 billion in front of athenahealth; and Walmart might be the next retail pharmacy to put a payer in its pocket if rumored talks with Humana come to fruition.
Outside of the established healthcare environment, the activity has been even more frenetic. A quick-fire series of announcements from companies much better known for lifestyle gadgets, operating systems, and app-based services have shown that the lines are blurring between healthcare and other industries.
From Amazon's intriguing moves into population health management to strategic initiatives from old guard tech giants seeking a revitalized role in the AI environment, there seems to be no end to the surprising and highly disruptive activities stirring up an industry in dire need of fresh approaches to difficult problems.
READ MORE: Can Health IT Platforms Support Success as Artificial Intelligence Looms?
In alphabetical order, here are the top ten (and just a few more) companies leveraging big data analytics, artificial intelligence, and their consumer knowhow to bring big changes to clinical care, population health, and the patient-provider experience.
Amazon
Nothing thrills a technology pundit like a mention of Jeff Bezos with a new trick up his sleeve, and the founder of Amazon.com has given observers plenty to be excited about during the first half of the year.
The company started off the year with a bang by teasing a new healthcare company in partnership with JPMorgan Chase and Berkshire Hathaway that would take a non-profit, data-driven approach to cutting costs and providing care for the three companies' large pool of employees.
Famed surgeon and author Dr. Atul Gawande will be at the helm of the still-nameless entity, which will use value-based reimbursement principles and data analytics to trim spending and provide better outcomes.
The effort is also likely to take advantage of Amazon's other activities in the industry, including its recently-announced acquisition of PillPack, a home delivery pharmacy service, and its explorations of how to integrate Alexa into chronic disease management and home-based care.
READ MORE: Navigating the Hype of Healthcare Artificial Intelligence Companies
On the technical side, Amazon Web Service (AWS) is also spreading its wings in healthcare. A series of machine learning-as-a-service tools hit the shelves in late 2017, offering new capabilities to healthcare organizations looking to make the most of their big data.
And with HIPAA compliance on Amazon's radar for a number of its emerging internal projects, healthcare is clearly a top priority.
Where the sprawling, consumer-focused giant will no next is anyone's guess, but with relationships, logistics, and customer service among Amazon's core competencies, it may not be difficult to see a value-based population health ecosystem emerge from its efforts in the near future.
Apple
Data, data, and more data is the name of the game for Apple, which is ramping up its presence in the healthcare industry after seeing success with wellness monitoring through its Apple Watch and iPhone apps.
Even for those who cannot afford the high-end wearable device, the ubiquitous iPhone has offered numerous tools to help manage everyday fitness and wellness, including ResearchKit for collecting research data and HealthKit for keeping track of mental, nutritional, and physical activities.
READ MORE: EHR Users Want Their Time Back, and Artificial Intelligence Can Help
Apple recently doubled down on the concept of the iPhone as a health data hub by initially collaborating with a dozen health systems on the Health Records app, which allows patients and providers to view, aggregate, and share electronic health record (EHR) data through a centralized application.
Participation has grown quickly, with around 40 hospitals and health systems now taking advantage of the feature.
An accompanying API also allows third-party developers to enhance the capability by creating additional functionalities around specific disease management, medication adherence, personalized analytics reporting, and other services to help individuals gain more insight into their health.
Dozens of patents secured by the company also hint at an even more complex role for the iPhone in healthcare. Fifty-four recent patents indicate the smartphone could be used to measure blood pressure, predict cardiovascular events, or analyze body fat composition.
The Cupertino company's scale in the smartphone world sets it up nicely for a starring role in the patient data brokerage business, while Apple's image as an aspirational lifestyle brand meshes well with its focus on wellness, fitness, and seamless health management capabilities.
CVS Health
CVS has long been a well-known member of the healthcare ecosystem, but its approach to big data analytics and population health management is putting a new spin on what it means to be a player in the retail health business.
In addition to its heavyweight Caremark pharmacy benefits management services and retail CVS Pharmacy business line, CVS Health also offers one of the largest networks of retail clinics for non-emergency care.
The company's MinuteClinic line takes population health management seriously, leveraging EHR and care coordination tools from Epic Systems to connect easily with primary care providers and control costs.
But the biggest buzz is coming from its $69 billion acquisition of Aetna, a data-driven play that has the potential to reshape how consumers receive personalized services from their payers and pharmacy providers.
Creating unobstructed visibility between the pharmacy counter and the payer's clinical and pharmacy claims could help to illuminate patterns in medication non-adherence, highlight over- or under-utilization of services, and offer more actionable insights into rising risks or population health concerns.
CVS claims that this comprehensive view could cut readmissions in half by connecting patients with data-driven services, tools, and support after discharge.
Coupled with a recently announced expansion of speedy home delivery pharmacy services, CVS is building a respectable arsenal of consumer-focused offerings that could help it rival the emerging Amazon health ecosystem.
Facebook
Facebook has not made too many overt moves into healthcare just yet, but its position as one of the world's biggest hoarders of social and consumer data warrants giving it a place on the list.
Behavioral targeting is one of the most important components of patient engagement and population health management, and few entities have held as much sway over the actions of millions – even if some of that influence has been morally and legally questionable.
Facebook is a pioneer in using artificial intelligence to understand behaviors and target interventions (in this case, mostly advertising) to steer users in particular directions.
In addition to using this influence to help patients find advocacy groups or connect to others with similar health experiences, the social network is using its insights to flag individuals at potential risk of self-harm.
Using artificial intelligence, Facebook reviews written and video posts for content that may indicate suicidal ideation or self-harm. In late 2017, the company said that specially trained Community Operations team members have worked with first responders on more than 100 real-life wellness checks based on reports generated by the system.
With a robust framework for consent and patient privacy, it is easy to see how the social media mainstay could extend this passive surveillance to other health issues, perhaps pinging a health coach when a known diabetic shares too many snapshots of sugary snacks, or connecting a worried parent to validated educational resources if he posts a question to his friends about a child's ongoing cough.
The company appears to have floated a similar notion earlier in 2018, CNBC reported, by asking several hospitals about sharing deidentified patient data to be matched with socioeconomic information from the site to identify patterns in outcomes or habits.
The idea may have fallen flat with healthcare stakeholders – Facebook stated that it has decided not to pursue it at the moment – but it may only be a matter of time before some sort of comparable project makes it past the whiteboard phase.
Google
Similar to Amazon, Google has roots on both the consumer side and the infrastructure side, and is looking to marry the two through advanced analytics and innovative offerings.
Google Cloud has been quietly supporting the healthcare industry for years, providing inexpensive, flexible, and scalable data storage tools for many of the ecosystem's biggest names.
Cloud storage is undergoing a bit of a renaissance now that data volumes are growing exponentially faster than many on premise solutions can economically handle, and former Google Executive Chairman Eric Schmidt received an extremely warm welcome from the health IT community at HIMSS18 when he urged stakeholders to embrace remote storage solutions.
The conference was also a prime time for Google to unveil its healthcare API, which intends to deliver a knock-out blow to interoperability problems, and reemphasize its commitment to FHIR and other data standards that will encourage secure sharing of healthcare data.
As important as infrastructure can be, Google has generated even more interest in some of its work into artificial intelligence.
From eerily accurate mortality predictions to sophisticated imaging analytics that rival the results of humans, Alphabet Inc.'s various research groups have made significant advances in machine learning and AI over the past several years.
Google is now planning to take that expertise into the clinic by using AI and voice recognition tools to refine and simplify EHR workflows, reports indicate.
The company has already published research showing that its natural language processing models can capture casual, realistic conversations between patients and providers – and distill clinical elements from those natural interactions into documentation-quality nuggets.
The race may be on between Google and Amazon as both companies look to use their ambient computing prowess to simplify interactions between patients, providers, and machines.
IBM
IBM likely doesn't count as much of an outsider anymore, either, but it's still a major market mover. Big Blue has been pursuing healthcare projects for many years, and its IBM Watson Health division has long been held up as the example to follow in artificial intelligence and natural language processing.
Watson is an interesting benchmark for an industry in flux. It has secured a number of high-profile clients for its oncology, imaging analytics, and population health solutions - and yet has not been entirely able to leave some of its most notable setbacks behind.
Big purchases, including Truven Health Analytics for $2.6 billion in 2016 and Merge Healthcare for $1 billion the year prior have bulked up the supercomputer's capabilities, yet fairly significant layoffs affecting its Watson Health division, as well as some of IBM's other healthcare analytics properties, may indicate trouble in paradise.
Despite some interesting contradictions, IBM still appears focused on leveraging AI for healthcare in a big way. IBM CEO Ginny Rometty also took the stage at HIMSS (one year before Eric Schmidt) to announce her company's AI ambitions, positioning machine learning as a tool to augment the natural intelligence of educated, empathetic human clinicians.
Since then, IBM has launched a $240 million AI innovation lab with MIT and announced a partnership with Medtronic to help diabetics manage their condition with the AI-driven Sugar.IQ app.
Perhaps even more intriguing is a project in Germany that will allow more than 17.5 million beneficiaries of three major health insurers to access their electronic health record data online. The cloud-based system lets patients share, store, and add data to their personal records, and even store certain data offline on their own devices in case of emergency.
While Germany represents a very different landscape in terms of electronic health record technology, payer structure, and privacy rules, the idea that IBM could import some of the lessons learned from the initiative into the United States may not be that far-fetched – especially with Apple already getting consumers used to the idea.
Microsoft
Microsoft is yet another familiar company that is staking out new territory as cloud-based data storage and analytics takes off.
The Azure toolkit has become a mainstay for data analysts across the industry, supporting a wide variety of business intelligence and clinical analytics initiatives, and is starting to take on a bigger role in the machine learning world, as well.
Microsoft has been a little slower than some of its competitors to make a clear drive for healthcare, but the company is quickly making up ground.
Earlier in 2018, Microsoft Azure announced a partnership with Epic Systems to provide artificial intelligence and predictive analytics to healthcare organizations, and followed up only a few months later by unveiling a new dedicated healthcare AI team.
Citing a "huge sea change in healthcare," the company has recruited several experts with clinical and administrative experience to help foster an open architecture to improve interoperability, streamline the patient-provider relationship, and reduce burnout across the board.
Once again, scale is on this company's side. Microsoft is deeply entrenched in nearly every organization in one way or another, and its familiar stability and trustworthy history may be a significant asset as healthcare organizations continue to seek out partners for AI projects and cloud-based data storage.
Uber and Lyft
Grouped together due to their similar services are Uber and Lyft. These ridesharing companies are tackling one of the most common problems in clinical care: making sure patients show up for their appointments.
Transportation barriers are extremely common, especially among socioeconomically vulnerable patient populations. Nearly 3.6 million people miss appointments due to transportation issues every year, contributing to no-show rates as high as 30 percent in some healthcare settings, says Uber.
Instead of leaving patients to fend for themselves on public transport, rely on family or friends, or simply call an ambulance when no other option presents itself, ridesharing is a relatively inexpensive alternative.
Uber Health launched in March of 2018 to fill this need, offering a dashboard for ordering rides and an open API to help developers integrate the option into other applications or health IT systems. Users can schedule rides up to 30 days in advance, to make sure transportation is available for future appointments, and text message ride hailing can enable non-smartphone users to participate.
The HIPAA-compliant service offers financial reporting for organizations that are covering the costs of patient transportation, and more than 100 organizations participated in beta testing of the system.
Lyft is making similar inroads into the industry through a number of partnerships.
An 2017 agreement with BlueCross BlueShield allows beneficiaries in hard-to-serve areas access to Lyft rides, while a partnership with non-emergency transportation provider American Medical Response expands the option to patients in 42 states.
Integration with Allscripts electronic health record products lets providers order transportation without leaving their workflows. The Lyft API is proprietary, and Allscripts is currently the only EHR provider that has direct access to the ridesharing option within its technology.
The advent of ridesharing has already produced some measurable decreases in ambulance utilization, preliminary research indicates. A paper from the University of Kansas, published at the end of 2017, shows that ambulance utilization decreased by an average of 7 percent between 2013 and 2015 in cities where Uber and Lyft operated during the time.
Healthcare-specific lines of business for gig economy staples like Uber and Lyft show that consumerism is becoming an increasingly powerful driving force for healthcare organizations.
Expectations are changing as patients become used to similar options in their daily lives, and other, emerging shared-service providers may find similar opportunities for filling gaps in the patient experience.
The varied, voluminous artificial intelligence ecosystem
No, it's technically not a single company, or even a single category of tools, technologies, or services.
But the unending flood of artificial intelligence start-ups with a healthcare bent will, collectively, produce more of an impact than any one entity could hope for.
Data architects and entrepreneurs from all different industries are finding that healthcare is ripe for the plucking, and bringing in experiences from outside the ecosystem may be the best way to stand out from the crowd.
Healthcare stakeholders across the care continuum are desperately searching for machine learning talent, and some – including many of the companies on this list – are even offering big bucks for little companies with grand ideas.
While the hype is very real, and not every start-up with an algorithm in its repertoire will succeed in a very congested market, there are enough unsolved use cases for AI and machine learning for hard-working innovators to find a niche.
Predictive analytics, imaging analytics, genomics and precision medicine, financial analytics, and risk assessment tools are all in red-hot demand. Not even the biggest company can be all things to all people, leaving smaller businesses with plenty of opportunities to support population health, value-based care, and the patient experience across an eager market.
The next "top company" is likely to emerge from the pack over the next few years as AI and big data analytics become more deeply entrenched in the way healthcare providers, patients, and payers interact with one another.