Tech, Life Sciences Companies Eye Big Data, Internet of Things
Big data analytics and the Internet of Things are attracting major attention from technology and life science companies looking to offer attractive patient engagement and chronic disease management tools to aging patients.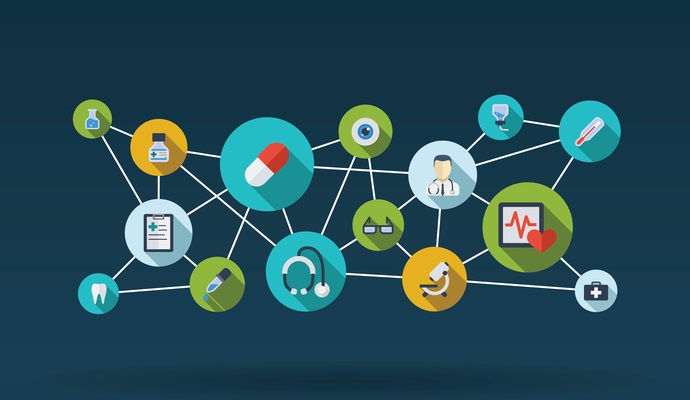 - Healthcare big data analytics and the Internet of Things are top strategic priorities for more than ninety percent of technology and life sciences developers, according to a new industry survey by law firm White & Case, as remote monitoring, mHealth, and analytics present massive revenue opportunities across the sector.
Ninety-three percent of technology and life science companies participating in the poll said that digital healthcare is central to their growth as they anticipate a spike in demand for Internet of Things (IoT) technologies such as wearables and smart home monitoring devices among the post-Baby Boomer generation.
Fifty-three percent of companies believe remote monitoring will be the biggest area of growth over the next two decades.
"There is no question that digital healthcare is the way forward," said a vice president at one technology company. "It is reducing death rates, hospitalizations and healthcare costs. It is an exciting area of growth for us, and we are completely focused on getting our product to market as fast as possible."
Despite acknowledging the central role that big data, mHealth, and IoT devices will play in the near future, only sixty-two percent of technology companies and 37 percent of life science companies said they have "well-developed" plans to leverage these competencies for growth.
READ MORE: Chronic Care Management Improves Pediatric Outcomes by 20%
An additional 30 percent of life science respondents said they are somewhere in the midst of their planning phases as fitness trackers, wearable biosensors, and internet-connected home technologies explode in popularity among consumers and, to a lesser degree, the healthcare provider community.
Both technology developers and life science companies are seeking ways to make use of the torrent of big data produced by these devices. Twenty-nine percent of respondents said that big data is the most important element of the digital healthcare revolution, with patient engagement (27 percent) and health outcomes management (23 percent) also of top concern.
"The availability of analytics software has boosted the confidence of healthcare providers," said one life sciences respondent that is actively engaged in marketing digital healthcare technology. "Doctors feel they have a better understanding of patient behavior, a better framework for introducing new treatments and improved quality of care."
Vendors are also taking on the challenge of educating patients about the connection between their daily lifestyle choices and their success or failure with chronic disease management, another participant said. "We need to encourage [patients] to get involved in maintaining their health or recovering from whatever condition has affected them."
As the Baby Boomers give way to "Generation X," or those born between 1965 and 1981, offering robust and intuitive Internet of Things and mHealth capabilities will be critical for strategic success.
READ MORE: Incomplete Population Health Data Exacerbates Care Disparities
Ninety-five percent of survey respondents said that this age group will be frequent users of wearables and other monitoring tools, and farseeing companies should plan to market attractive and useful chronic disease management capabilities if they wish to position themselves for success as Generation X starts aging into the Medicare pool.
But vendors must come up with tools that cut across age groups if they wish to maximize their presence in a rapidly changing market, says Heather McDevitt, Global Pharmaceuticals and Healthcare Industry Group Leader at White & Case. Companies will need to segment and stratify consumer opportunities using more than just their birth dates if they want to reach the patient groups that will benefit most from mHealth.
"Digital healthcare can provide better healthcare access for communities that have been underserved for geographic or socio-economic reasons," she said. "If these developments can be used to provide services for people without the need for constant doctors' visits, it could transform how we treat certain chronic conditions."
Over the next two decades, preventative healthcare and chronic disease management will be the two biggest opportunities to deploy IoT and big data technologies, the survey participants agreed. Cardiovascular health and mental health will also present long-term prospects for growth, while oncology, metabolic diseases, and nutrition tools may be more lucrative in the short term.
Perhaps surprisingly, only 7.5 percent of respondents saw significant opportunities for mHealth and the Internet of Things to solve precision medicine problems in the five-to-twenty-year time frame.
READ MORE: Humana Refines Diabetes Risk Stratification Tool Using ICD-10
Monitoring, chronic disease management, and preventative healthcare seem to be the prime openings for current technologies and big data applications, the survey concluded, as providers and developers face a rapidly aging population with increasingly complex, ongoing healthcare needs.
"Remember, we will have an additional 500 million people aged over 50 by 2025," McDevitt said. "This is a huge opportunity for companies at the intersection of healthcare, pharmaceuticals and technology to treat illness in less costly and more beneficial ways."