Slavitt Urges Medicaid Big Data Analytics, SaaS Development
Many of the nation's Medicaid agencies are looking to the private sector for the big data analytics and real-time Software-as-a-Service capabilities they need for population health management.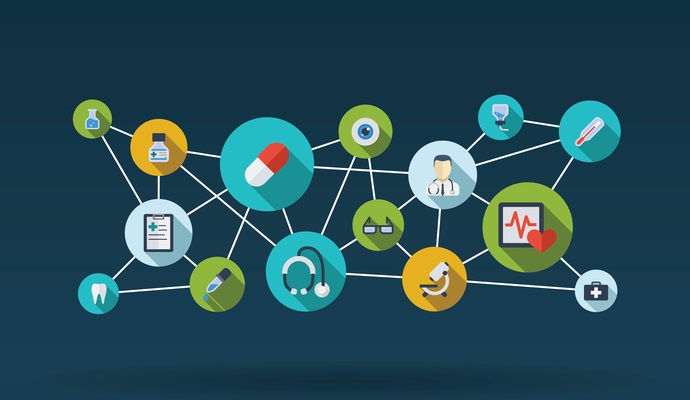 - The nation's fifty-six Medicaid agencies are in need of a big data analytics makeover, Acting CMS Administrator Andy Slavitt said in a blog post this week, and Silicon Valley developers are in the perfect position to help.
As Medicaid programs expand to reach millions more of the most vulnerable patients, the various state, district, and territorial agencies need access to real-time data that will aid population health management for socioeconomically challenged communities.
"There are always new IT procurement and opportunities for new, innovative vendors in this space," Slavitt said from California, where he was attending a Silicon Valley forum intended to stimulate innovation and investment in Medicaid technologies."
"This industry is primed for a new era — Software as a Service (SaaS) software– that has real time capabilities and requirements and federal sponsorship for a 90 percent match on qualifying IT investments."
"These meetings will help in getting two very different cultures – state government and tech companies – speaking the same language and exploring opportunities to work together to continue to improve care delivery within Medicaid," he added.
READ MORE: Epic Systems Wins Best Overall Health IT Suite in KLAS Rankings
Medicaid modernization is "one of the single biggest opportunities in the health care sector," Slavitt said in January. CMS invests more than five billion dollars each year in Medicaid information technology, and has permanently extended an offer to match investments at 90 percent from federal funds.
In return for the generous funding, "we expect significant advances," he said at the time. "Our new regulations require that states evolve their legacy Medicaid IT systems to leverage reusable solutions, and to practice industry-proven IT methods such as use of modularity, reuse, shared services (including Software-as-a-Service) by fundamentally shifting the financial incentives away from custom development."
More than thirty states are actively redesigning major components of their Medicaid IT systems, including eligibility, claims processing, and information retrieval infrastructure. As the healthcare industry continues its widespread reform efforts, Medicaid agencies are looking to improve their data-driven managed care capabilities.
They are seeking the technological tools required to develop new models of care delivery, understand and analyze socioeconomic data for risk stratification and prediction, and work more closely with community organizations to help patients overcome situational challenges that may impact their health.
While Slavitt believes that there's "no better mission" than helping to improve the Medicaid delivery system, he also acknowledged that some private sector companies may be reluctant to invest their time and skills in the Medicaid space. In order to encourage increased participation, CMS is taking several actions to make it easier for developers to bid for federal contracts.
READ MORE: How the Search for Smart Data Drives Healthcare IT Investment
In addition to the creation of a centralized location for listing Medicaid IT procurement opportunities, CMS is providing additional resources for potential applicants that will help to streamline the process.
"CMS is developing a 'playbook' to help companies translate states' requests for proposals into work they believe can move the needle," Slavitt explained. "We are also inviting vendors to seek pre-certification from CMS for their Medicaid IT solutions and put their names and products on a 'Pre-Certified Medicaid Modules' list on our Medicaid.gov website."
The modular pre-certification process is aimed at making it easier for smaller companies to collaborate on state contracts, which will hopefully reduce the risks and costs of working with Medicaid agencies.
CMS is also seeking a full time entrepreneur-in-residence to help bridge the gap between state programs and the health IT sector. The 13-month position will focus on developed the proposed pre-certification process and drumming up enthusiasm for Medicaid IT work within the private sector.
"Investment gravitates to needs and problems it can solve," said Slavitt. "There is no greater opportunity than bringing technical know-how, innovation and creativity to improve the health of Americans with health, social and economic challenges."
READ MORE: Data Overload May Impede Healthcare Internet of Things Growth
"It is an exciting time to be in the Medicaid space," he concluded. "With Medicaid expansion, Medicaid has become America's health plan. Medicaid has always served some of our most vulnerable citizens: the elderly, disabled, low-income, pregnant women, and children."
"New policies strengthen consumer access and driving improved quality and additional care options for people at home and in their communities. Stronger approaches to IT underpin these promising new directions.
---
Dig Deeper
---