SC Online Population Health Dashboard Reveals Community Disparities
South Carolina's online big data dashboard gives insights into significant population health disparities across the state's rural and urban communities.
- South Carolina has joined a select group of cities and states making population health management data available online through an interactive dashboard in an effort to combat public health concerns like diabetes, obesity, and insufficient access to community health resources.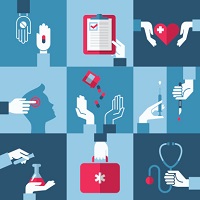 The Healthy Insights project, led by the Robert Wood Johnson Foundation, South Carolina Association for Community Economic Development (SCACED), and The MITRE Corporation, utilizes big data from public health sources to craft an interactive portrait of regional health disparities and opportunities to improve population health management at the community level.
"When it comes to good health, South Carolina lags behind the rest of the nation," wrote project leaders on the Healthy Insights website. "With high rates of obesity, heart disease, and diabetes, South Carolinians live sicker, shorter lives than their peers in other states."
South Carolina ranks seventh in the nation for obesity rates and fourth in the nation for the prevalence of diabetes. Although the state spends $1.2 billion each year caring for patients with conditions related to obesity, it still ranks 42nd in the nation for standard public health measures, including heart disease and diabetes.
If the state was able to keep its obesity rate at current levels, it would likely save $3 billion over the next two years.
READ MORE: Penn Med. Population Health Analytics Dashboard Wins ECRI Prize
The new online dashboard, available for public use, may be able to give providers some insight into the challenges their patients experience every day, such as living in a USDA-recognized food desert.
In many areas of the state, including inner city regions of the state capital, Columbia, at least one-third of typically low-income residents are unable to easily access large grocery stores or supermarkets to purchase fresh produce and other healthy dietary choices.
According to data from the USDA SNAP Retailer database, the median distance from residence to healthy food retailer is 3.3 miles across the state, with a high average of 6.2 miles in Colleton County.
At least one food desert exists in the majority of South Carolina counties, and many have two or more regions that qualify.
Rural residents may have to travel more than ten miles to reach a supermarket or large grocery store, but only have to walk or drive a median of 1.6 miles statewide to reach a junk food retailer. Junk food retailers are classified as food outlets, such as a convenience store or gas station minimart, that accepts Supplementary Nutrition Assistance Program (SNAP) benefits but primarily sells foods with low nutritional value.
READ MORE: CMS Picks Care Coordination Hubs for Accountable Health Program
In Richland Country, which hosts much of the state capital region, residents only have to travel an average of 0.8 miles for junk food. Healthy food stores are almost twice that distance, while farm-to-consumer shops, such as farm stands and farmers markets, are almost three miles from the average household.
Food deserts are a concern for many regional public health planners, including population health managers in Philadelphia. A similar online data dashboard released earlier this year by City of Philadelphia data scientists shows worrisome variation in residents' ability to access positive dietary choices.
In some neighborhoods, nearly every resident can reach a grocery store or other healthy food choice. But in adjacent planning districts, more than half of households are unable to walk to a grocery store that offers fresh produce and other nutritious options.
More than 68 percent of adult Philadelphia residents and 40 percent of children qualify as overweight or obese, the CDC says, and insufficient access to healthy dining options may be contributing to those high statistics.
The same may be said of South Carolina, where data from the USDA SNAP program and RWJ County Health Rankings indicate a clear correlation between grocery store distances and obesity rates. In regions where it is more difficult to access healthier choices, obesity rates tend to rise.
READ MORE: CMS Urges Providers to Tackle Minority Health Disparities
In Colleton County, near the southern tip of the state, these trends are particularly pronounced. Population density is low in this rural area, yet much of the county is covered by food deserts. Residents only have to travel an average of 2.5 miles to access junk food, but must travel an average of 6.2 miles to a grocery store and 6.4 miles to a farm stand or farmers market.
While the overall median state obesity rate is 35 percent, forty percent of Colleton County residents are obese. The county is part of a high-obesity region that spans the southern half of the state, including Orangeburg, Williamsburg Bamburg, and Lee Counties that all average over 40 percent obesity.
Diabetes also presents a significant population health burden in these areas. The prevalence of diabetes in Colleton Country is approximately 2 percent above the state average of 13.3 percent. Neighboring Allendale County has the highest rate of diabetes with 18.7 percent, while the northern region of Pickens County, near Greenville and Spartanburg, only has a diabetes prevalence of 9.7 percent.
Household income figures also show a correlation with obesity and diabetes rates. Obesity rates tend to be significantly lower in regions with higher median incomes than in countries where families are bringing in less money each year.
Allendale, Williamsburg, and Bamburg Counties, all of which figure at the top of the list for obesity and diabetes prevalence, are significantly below the average income level of $39,271 for the entire state. Residents of Allendale County and Williamsburg County take in just over $25,000 per year, while Bamburg households report an average income of approximately $31,000.
South Carolina's healthcare providers, academic institutions, non-profits, and public health organizations are engaging in a number of community health projects intended to improve exercise rates, educate residents about healthy choices, and reduce the incidence of obesity and diabetes across the region.
In 2015, South Carolina and North Carolina teamed up for a $15.3 million collaboration to reduce the economic and clinical burdens of diabetes, hypertension, and other chronic conditions for patients in both states, utilizing data-driven methodologies to target interventions to high-risk individuals.
Organizations like the Medical University of South Carolina have also implemented population health management programs like the LeanTeam to address childhood obesity and the Alliance for Hispanic Health to tackle common concerns among Hispanic patients.
Hopefully, combining these efforts with the work of countless individual providers – and population health data that helps to guide future endeavors – will start to produce positive changes in community health while reducing disparities across South Carolina's many counties.
[Image credits: South Carolina Healthy Insight Dashboard]
---
Identifying Care Disparities for Population Health Management
How to Get Started with a Population Health Management Program
---