Researchers Map Disease Origins for Precision Medicine Progress
Several research teams have developed a method for uncovering the biological origins of chronic diseases, a key step towards achieving precision medicine goals.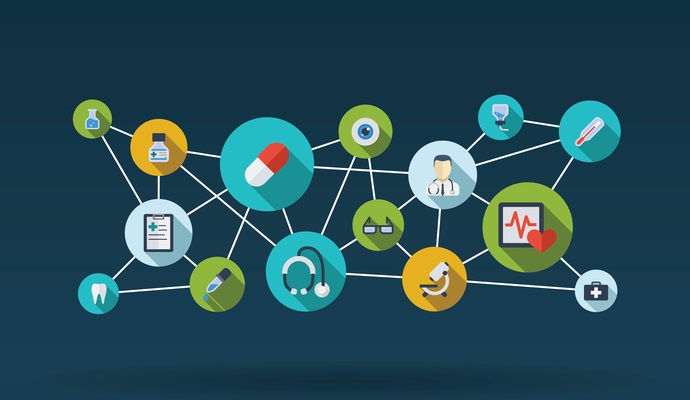 - Due to a recent study that used precision medicine to map the origins of different diseases, healthcare providers may be able to create more personalized and effective precision medicine strategies for patients with conditions like diabetes, cancer, Alzheimer's, and rheumatoid arthritis.
According to an official press release from the University of Arizona Health Sciences, researchers at the University of Arizona Health Sciences, University of Pennsylvania, and Vanderbilt University have found that independent DNA variants associated with a specific disease possess similar biological characteristics.
The researchers revealed a more comprehensive understanding of disease biology and origin, which may help to further the health system's goal of applying precision medicine treatments to patient care.
"The discovery of these shared properties offer the opportunity to broaden our understanding of the biological basis of disease and identify new therapeutic targets," said Yves A. Lussier, MD, FACMI, Associate Vice President for health sciences and Director of the UAHS Center for Biomedical Informatics and Biostatistics (CB2).
Through the study, researchers aimed to discover why some individuals are more likely to develop the same disease. The research teams intended to establish a map of disease origins.
The study, published in npj Genomic Medicine, showed how variations in DNA can influence biological processes, like cellular machinery and gene expression.
"When DNA risk variants for a given disease were analyzed in combination, similar biological activities were discovered, suggesting that distinct risk variants can affect the same or shared biological functions and thus cause the same disease," explained the press release. "More detailed analyses of variants linked to bladder cancer, Alzheimer's disease and rheumatoid arthritis showed that two variants can contribute to disease independently, but also interact genetically."
Researchers found that certain combinations of DNA risk variants can either increase or decrease a patient's relative risk of developing a chronic disease.
"The team of researchers also is pursuing the development of methods to unveil the biological incidence of 'long-time overlooked' DNA variants with the aim to more precisely inform clinical decisions with treatments tailored to a patient's genetic and biological background," reported the press release.
The research teams built off of several large precision medicine projects, called Genome Wide Association Studies. The research projects analyzed thousands of genomes to find DNA variants and determine which ones were common in people with a specific disease.
Previous precision medicine studies did not touch on how DNA variants for certain diseases impacted the function and regulation of genes, the study pointed out. Healthcare researchers and providers could not use the results of the studies to produce useful clinical treatments.
Through the study, researchers intended to develop clinically relevant information to help healthcare providers create personalized treatments to patients.
Additionally, the University of Arizona Health Sciences has had a history of supporting precision medicine strategies to develop clinical treatments for chronic and rare disease patients.
The university department recently announced its participation in the Precision Medicine Initiative, a nationwide project that promotes precision medicine research and improves patient engagement in the medical research process.
In response to the initiative, the University of Arizona Health Sciences has launched several precision medicine programs that focus on bringing together healthcare stakeholders to better understand the factors that impact health and disease. The programs also aim to develop individualized strategies for disease prevention, early detection, and care delivery.