Predictive Analytics, Healthcare IoT Markets See Major Growth
Predictive analytics, patient safety, and the healthcare Internet of Things are likely to see significant market growth through the middle of next decade.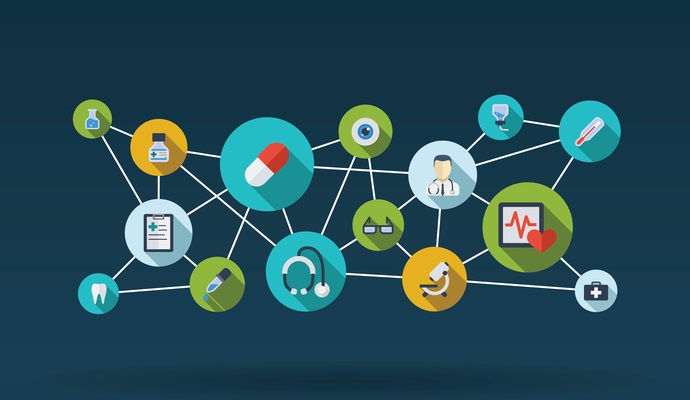 - The electronic health record adoption market may be more or less saturated at this point, but new health IT products that enhance and expand the capabilities of healthcare providers are still seeing massive growth.
Predictive analytics tools, Internet of Things infrastructure, speech recognition technologies, and big data management systems are becoming increasingly popular with healthcare organizations looking to equip themselves with the technologies to meet regulatory requirements, speed up cumbersome workflows, maintain high levels of patient safety, and participate in value-based care.
Global healthcare analytics market slated to reach $95 billion by 2025
North America isn't the only region pushing the adoption of healthcare analytics technologies to improve patient care. According to Research and Markets, the global analytics market is slated to grow at a 24.1 percent compound annual growth rate (CAGR) over the next nine years, driven by the need to manage a worldwide increase in chronic diseases.
Many of the vendors leading the way do have their roots in the United States, however, with Epic Systems, Inovalon, Allscripts, Cerner, IBM, and Health Catalyst among the companies identified as leaders in the field.
Infection surveillance opportunities to see a 14.1% CAGR to 2021
As patient safety becomes a key cost factor for hospitals at risk of quality-based penalties, infection surveillance systems are growing in popularity. These automated tools to prevent hospital acquired infections, monitor surgical risks, and forestall deadly disease outbreaks are likely to bring $508.8 million in sales by 2021, says MarketsandMarkets.
Hospitals and long-term care facilities are both likely purchasers of these tools, although the largest healthcare systems are currently the major clients for the $262.7 million market that exists in 2016.
Healthcare business processes outsourcing (BPO) to be worth more than $9 billion
By the end of the decade, global healthcare organizations may be spending $9 billion on cloud-based outsourcing of business processes, Technavio says, in an effort to reduce costs, provide secure data access, and reliably scale their business models.
"Cloud technology has revolutionized the mode of outsourcing business processes. BPO solutions are hosted on remote infrastructure, managed by cloud providers, and categorized as BPaaS. Some healthcare business processes that are being enabled by cloud-based BPOs include payroll, F&A, contact centers, and specialized HR solutions," said Amit Sharma, a lead analyst for Technavio.
Global Internet of Things for healthcare market will be worth $410 billion by 2022
Few segments are likely to see as much rapid growth as the Internet of Things for healthcare marketplace. This massive opportunity may bring in close to $410 billion for vendors and service providers by 2022, fueled by an insatiable interest in wearables, patient-generated health data, and remote monitoring technologies.
Providers are looking for meaningful ways to integrate these IoT tools into chronic disease management, preventative care, and population health management, says Grand View Research, in order to better care for the rising number of geriatric patients and growing need for home healthcare capabilities.
Speech recognition will grow at a 15.78% CAGR until 2022
Voice recognition technologies for secure biometric access to data, along with speech recognition to aid customer relations and dynamic interactions, are both areas of interest for vendors and customers, says ReportsnReports.
These technologies will drive smart applications and automated interactions in healthcare and elsewhere, as consumer giants such as Apple, Google, and Amazon prove the use cases for voice-activated engagement.
Meanwhile, the speech recognition segment will rise from $3.73 billion in 2015 to $9.97 billion in 2022, representing a CAGR of close to 16 percent. Nuance Communications, Microsoft, and MModal are among the US-based companies driving this trend.
Predictive analytics a $2.2 billion opportunity by 2019
As healthcare providers begin to become responsible for the longer-term outcomes of patients, they are investing in predictive analytics technologies that can help them change the course of expensive events.
Healthcare is one of several industries contributing to the potential 24.5 percent CAGR in the predictive analytics sector. The market, which Reportlinker valued at $761.3 million in 2014, will be worth approximately $2.27 billion by 2019.
Predictive risk and fraud analytics, customer analytics, and operational analytics are also likely to contribute to the growth in this segment.