Precision Medicine, Personal Genomics Need Industry Standards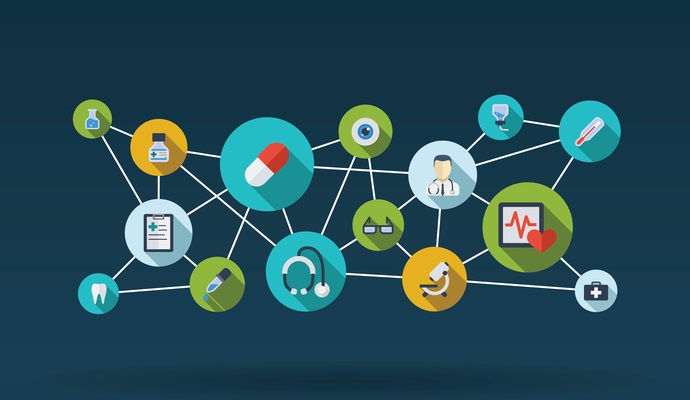 - Personalized genomic tests may be an integral part of the nation's new focus on precision medicine, but patients who indulge their curiosity with cheap, at-home DNA tests may end up putting more pressure on providers instead of aiding their personal health management, claims a report from Frost & Sullivan. As the FDA allows home genetic test companies to resume marketing to consumers, the number of patients who may come to their physician's offices with fears about rare mutations or high risk factors for certain diseases is likely to increase.
Is a greater awareness of a patient's generic makeup a boon for preventative medicine and clinical decision-making, or will precision medicine conducted at the kitchen table pose more problems than it solves?
The costs for genetic sequencing have plummeted in recent years as new advancements in DNA technologies make the process significantly quicker and easier. While the National Institutes of Health reports that it cost approximately $100 million to sequence a genome in 2001, scientists can now perform the same task for just over one thousand dollars.
Patients can also peuse their own genome by purchasing a basic genetic reporting package that focuses on ancestry and hereditary family traits from a company like 23andme for under a hundred dollars. While the retailer has received approval to develop and market an at-home test that includes syndrome carrier status reporting, such a product is not available from the company at this time.
But as the FDA relaxes its stance on the potential for consumer-grade genetic testing, vendors are likely to flock to an emerging market that plays to the very basic human desire to be able to predict the future.
READ MORE: FHIR Can Move Genomics from Prediction to Precision Medicine
"The FDA believes that in many circumstances it is not necessary for consumers to go through a licensed practitioner to have direct access to their personal genetic information," said Alberto Gutierrez, PhD, director of the Office of In-Vitro Diagnostics and Radiological Health in the FDA's Center for Devices and Radiological Health. "These tests have the potential to provide people with information about possible mutations in their genes that could be passed on to their children."
Genetic counseling for patients with significantly elevated risks of certain hereditary diseases has become commonplace, especially for parents-to-be with worries over fatal conditions such as Tay-Sachs, the lifelong health risks of sickle-cell anemia, or the BRCA gene mutations that raise the risk of breast cancer. If patients could receive personalized risk assessments for these conditions without engaging the services of a physician, couldn't they make smarter choices about their health or family planning?
Possibly so, says Frost & Sullivan Technical Insights Research Analyst Madhumitha Rangesa, but the vendors that supply these tests may be opening an unanticipated can of worms for the customers they're trying to help. For instance, health insurance companies and providers who are staking increasingly large proportions of their finances on patient outcomes may be less willing to treat or cover patients who know they're more likely than average to develop a costly condition.
And physicians who are already inundated with patient-generated health data, reporting and reminders from other providers, the everyday burdens of EHR use, population health management, and the pressure of strained finances may not know what to do with the information, or may simply not wish to deal with it at all.
"Physicians have told us that the biggest problem with 23andMe is that we generate non-billable questions," said founder Ann Wojcicki in 2013 when the FDA halted marketing of the company's genetic tests after deciding that the product did not have proper regulatory clearance. "If a patient goes to their doctor and says 'I'm at high risk for a blood clot, what do I do?' the doctor will say, 'Come back to me when you have a blood clot.'"
READ MORE: EHRs, Value-Based Care Constrain Personalized Medicine Progress
In the meantime, that patient is likely to experience anxiety over the results. Commercial precision medicine vendors will need to ensure that they provide adequate counseling for customers, Rangesa says, as well as easy-to-understand reports of genomic data that clearly explain the meaning behind medically relevant risk percentages.
"Stringent protocols and standardization policies need to be put in place to separate medically-viable genetic tests from the ones catering to sheer curiosity," she said. "The entire industry requires a gold standard approach that establishes a foundation for the development of advanced genetic tests."
"To further enhance genetic tests, several national initiatives that boost funding opportunities have been deployed," she added. "Organizations like the National Institute of Health are heavily sponsoring academics and industrial research to encourage innovation in this rapidly-evolving landscape."
The National Institutes of Health, which proclaimed its readiness to "mine the big data mountain" in 2014, has been investing in genomic data analytics and patient data repositories long before being tapped by President Obama to take the lead in his precision medicine initiative. The NIH has already turned their attention to increasing patient involvement in genomic research with collaborations like the GenomeConnect project emerging from the NIH's Clinical Genome Resource (ClinGen), a patient data repository and patient portal developed in partnership with Geisinger Health System.
READ MORE: Next-Generation Genomics, Precision Medicine to Top $100B
"A data repository, even one as robust as ClinGen, is just the first piece of the pie when it comes to fully understanding the role genetics play in the prevention of disease and the development of treatments and therapies," said Andrew Faucett, Director of Policy and Education at Geisinger Health System. "Together with patients, we can learn more about the human genome and the ability to re-establish contact with patients and request additional information about their health information is critical to the clinical use of genetic testing."
"We're trying to jump-start genomic medicine," said Dr. Michel Gottesman, Deputy Director for Intermural Research while announcing new research opportunities at the NIH Clinical Center. "It's as if we were missing a whole dimension – like living in flat land and wanting the third dimension to navigate the landscape of the disease you're studying."
Leveraging patient interest in their own future health possibilities may be easier if anyone can order a kit online, swab their cheek at home, and receive results in the mail without ever phoning their physician's office. But the accuracy, credibility, and usefulness of home genetic tests may be compromised if the budding industry does not adhere to agreed-upon data standards that ensure reliability and medical relevance.
The FDA and other regulating bodies will also need to set expectations for what can be included in consumer-facing reports, how patients can ensure their data remains private and secure, how to connect commercial DNA tests with national research institutions, and how payers or other healthcare stakeholders can and cannot make use of the results.
As the NIH and other organizations begin to work on the President's proposed million-patient genetic databank, commercial genomics vendors may be able to piggy-back off increasing interest in personalized medicine as a way to attack the most insidious and deadly diseases that lurk somewhere in the strands of most patients' DNA. But as the precision medicine industry develops, the early implementation of strong but fair oversight and clear guidelines for vendors and patients alike will help to ensure that personalized genomics finds a place in the data-driven healthcare landscape.