Precision Medicine, Data Exchange, CDS on New ONC Leader's Agenda
The new National Coordinator for Health IT has a long list of projects to tackle, including precision medicine, clinical decision support, data exchange, and interoperability.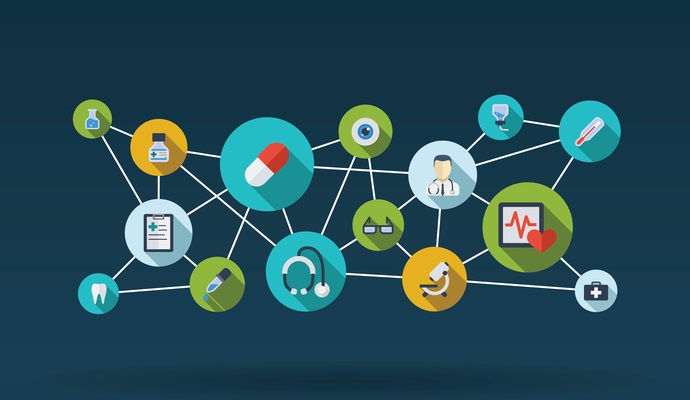 - Late last week, Dr. Vindell Washington stepped into the top spot of the Office of the National Coordinator (ONC) after Karen DeSalvo announced that she would be relinquishing the position to focus on other duties at HHS.
Washington, an emergency physician, seasoned healthcare executive, and Army veteran with a collection of degrees from Penn State, the University of Virginia, and the Harvard School of Public Health, has overseen health IT adoption and optimization programs at several large health systems in Louisiana and North Carolina.
He has served as Principal Deputy National Coordinator since January of 2016, and takes the reins during a difficult transitional period for the healthcare industry.
DeSalvo's departure after two and a half years of service comes as the EHR Incentive Programs wind down and a series of new challenges take center stage for the healthcare industry, including the development of precision medicine, the implementation of MACRA, the ongoing quest to achieve broad interoperability, and the continuing adoption of value-based care.
Interoperability has always been a top priority for the ONC, and will remain so during Washington's tenure. The new National Coordinator will be responsible for implementing the Federal Health IT Strategic Plan and the Nationwide Interoperability Roadmap, two centerpiece initiatives to improve the flow of data and the coordination of care across the entire healthcare system.
READ MORE: ONC Picks FHIR Health Data Aggregation App Contest Winners
Vindell has previously expressed concern that small, rural hospitals and critical access hospitals may not have the budget or the resources to develop the health IT infrastructure required to meet national goals related to healthcare data access, population health management, and health information exchange.
A recent ONC data brief shows that CAHs and rural hospitals are still lagging behind in health IT adoption and data interoperability.
These facilities are significantly less likely than their larger and urban counterparts to send, receive, find, and integrate summary of care records, leaving them less able to engage in critical population health management, patient engagement, and care coordination tasks required for success with value-based reimbursements and accountable care.
"ONC is committed to ensuring that all hospitals have secure access to health information when and where it is needed to support our national goals of achieving better care, smarter spending and healthier people," Washington wrote in a HealthITBuzz blog post earlier this summer.
"Growing up in a small town in Virginia, I understand the vital role that health care providers in rural settings play in delivering essential health services, and the unique challenges that providers and individuals living in rural areas face. For example, more than half of the population in rural areas, and nearly two-thirds of the population in tribal areas, lack access to advanced broadband services."
READ MORE: CancerLinQ Data Lake Gathers Electronic Records of 1M Patients
Ongoing ONC partnerships with other federal agencies like the Health Resources and Service Administration (HRSA), Federal Communications Commission (FCC) and US Department of Agriculture have pumped more than a billion dollars into rural communities to develop the broadband internet infrastructure that underpins all interoperability and data exchange efforts.
But the basics of interoperability are just the beginning for Washington as he settles into his new role. The free flow of health information will enable advanced initiatives like precision medicine and point-of-care clinical decision support that may drastically improve providers' abilities to target data-driven, personalized care to individual patients.
"In the near term, I am focused on accelerating ONC's work with our partners in the public and private sector to achieve tangible, ready-to-use outcomes that demonstrate the free flow of information and its ability to empower patients," Washington said while outlining his vision for the department in May.
"To get there, useful and useable electronic health information needs to flow freely, from research institutions and quality improvement body databases, to EHRs and other transactional systems, to consumer-facing apps, and back again. This data ecosystem can and does enhance clinical care at the bedside – as I have seen in my own practice many times over. This is part of the true promise of health IT."
Clinical decision support is one of Washington's passions, he explained, recalling how he used to use a digital PDA in the 1990s to develop algorithms to help administer complex treatments more quickly. Technology has advanced significantly since then, he noted, and modern CDS tools hold great promise for improving the quality of healthcare.
READ MORE: Cognitive Computing Use Grows in Precision Medicine for Cancer
"Let's say you are having hip surgery and will be on your back for a long period of time," he explained. "As many health care professionals will tell you, the risk of blood clots is of significant concern in a hospital setting, so it is critical for providers to remember the recommendations from the society of chest medicine on how to manage potential stroke and bleeding risks."
"An effective electronic health record would support these clinical decisions by cataloging the patient's prior medical history, the scheduled hip surgery, and levels of anticoagulation and using that information to guide the care team. I have deployed these systems in practice settings and have seen, time and again, that clinical decision support has empowered me to practice higher quality medicine. That is just one example of the promise of health IT."
Another promise of innovative health IT tools is the cultivation of precision medicine. Washington will continue to be responsible for the ONC's contributions to the national Precision Medicine Initiative (PMI), a wide-ranging, public-private commitment to further integrate genomics into routine care.
The ONC and the National Institutes for Health (NIH) have partnered to create the Sync for Science program, which will focus on allowing patients to send their health data to researchers more freely as the NIH develops its million-member PMI Cohort. The program will help develop a standardized package of clinical and demographic information that builds off of the existing ONC Common Clinical Data Set.
The ONC's Precision Medicine Task Force has also recommended that the agency work to identify and disseminate data standards for patient-generated health data and phenotypic data as these types of information become increasingly important for patient care. The Task Force also suggested that the Interoperability Roadmap should be updated to include the Precision Medicine Initiative as part of its plan for health data development.
The ONC's participation in the PMI speaks to its larger commitment of expanding health data exchange and data access to all stakeholders, including patients and their families.
"We also have to help change the culture around access to information, including both providers and patients," Washington said. "Empowering patents to be partners in their health care by accessing their health data and accelerating and simplifying the flow of health information between clinicians and across systems is vital for better quality of care."
"And, speaking as someone who has spent a large portion of my career providing care in the private sector, we need to make sure that government rules and regulations reflect the principle that data moving simply and securely throughout the healthcare system is vital for market success," he added.
"That means rewarding quality and outcomes, providing flexibility for the many different care environments that exist across the country, and reducing burdens for doctors and nurses in the field."
The new National Coordinator will have his work cut out for him as the healthcare industry slowly works through its major interoperability challenges, but Washington's multi-faceted areas of interest are likely to ensure that the ONC takes a holistic view of the big data landscape as it continues to evolve.