Poor Health Information Exchange Results in Low Patient Engagement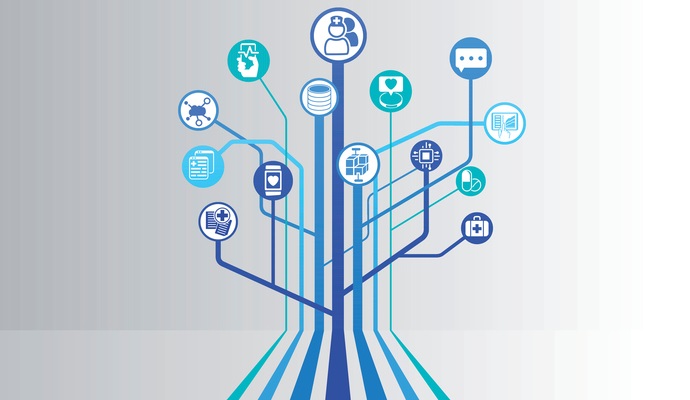 - The EHR Incentive Programs' definition of "patient engagement" barely represents the tip of the iceberg when it comes to forging meaningful, lasting relationships between providers and consumers.
Getting a patient to access a portal and view her health information is such a difficult task that CMS is likely to reduce the 5 percent Stage 2 threshold to one single patient during an entire reporting period.
Even if providers could master meaningful use-style patient engagement, the patient is more likely than not to find that her data is incomplete, out of date, or too difficult to understand due to inadequate health information exchange and lackluster EHR interoperability.
Patients see little reason to log on to their online resources when the experience brings more frustration than benefit, and they aren't the only ones losing out when fed-up consumers close their internet browsers in disgust.
A new survey from Surescripts shows that insufficient health information exchange and attention to care coordination, medication reconciliation, and administrative data harmonization is having significant impacts on the way patients view their providers, their safety, and even their likelihood to take responsibility for managing their own care.
READ MORE: CT Medical Society Announces New Health Information Exchange
When more patients believe that buying a new car is an easier task than filling out paperwork for a physician office visit, something may be seriously wrong with the way that healthcare data is collected, shared, and presented.
"Dangerous voids in health information sharing can easily be solved through the use of digital communications and technology. This survey proves patients take notice and are ready for a change," said Tom Skelton, Chief Executive Officer at Surescripts. "As an industry, we need to come together to connect the nation's healthcare system – to enhance the patient experience while improving quality and lowering the cost of care."
The healthcare industry is urging patients to take more of their care into their own hands, yet providers, vendors, and rule makers have been slow to provide patients with the tools they need to effectively engage. While health information exchange and EHR interoperability are hot topics among industry stakeholders, the benefits of data exchange have yet to trickle down to patients.
Twenty-nine percent of survey respondents said they needed to physically bring copies of test results, imaging studies, or health records from one provider to another. Forty percent said that they have difficulty accessing their own medical data, and two-thirds added that they are only "somewhat confident" that they could get ahold of important medical information within 24 hours if they needed to.
Even when patients make a concerted effort to ensure that their information is in their hands, it's rarely in the physician's possession. More than half of patients stated that their medical history is missing or incomplete when they walk into the consult room.
READ MORE: ONC Views APIs as Key to Health Data Exchange, Interoperability
Forty-four percent said that their provider is not aware of recent surgeries, hospitalizations, or visits to other providers. Sixty one percent have experienced gaps in their allergy information. Forty percent have experienced missing personal information or data about existing medical conditions. Half of patients reported that their physicians did not have up-to-date information about the medications they are taking.
In order to close these wide data gaps that could be ameliorated by improved health information exchange, patients and providers are forced to take time away from treatment decisions in order to rehash history. With the average consult lasting just fifteen minutes, patients reported that they spend six minutes verbally sharing information for their provider to record in the EHR, and another five minutes on paperwork.
Many patients take additional time out of their lives to cope with this burden, with half of patients acknowledging that they have showed up early for an appointment to give themselves enough time to complete necessary forms. Most patients still hand over their insurance cards for photocopying and sign their names on at least one paper form – half of respondents said that renewing their driver's license would be less of a hassle.
While many of these circumstances aren't necessarily the provider's fault – health information exchange is a tricky, financially unstable business, and inadequate EHR interoperability is deeply rooted in the immaturity of vendor offerings to a captive market – these data gaps are making it difficult for patients to engage at their desired level.
"Patients represent one of the greatest untapped resources in health care, but they can't carry the burden of making care decisions alone," said Leslie Kelly Hall, Senior Vice President of Policy at Healthwise and the Informed Medical Decisions Foundation. "It's clear that patients are willing and able to play a more active role in managing their care, and with improved access to technology and information sharing between doctors and patients, the entire healthcare system will benefit."
READ MORE: Unfiltered EHR Data Overloads Physicians, Perpetuates Burnout
Patients stated that they would be more likely to communicate with their providers if they could use email or text messages instead of the phone. More than half said they would reach out more frequently. Forty-six percent would feel more comfortable asking questions about their care, and 43 percent would feel less rushed.
Patients would also be significantly more likely to recommend a provider to a friend if the healthcare organization showed competency with health information exchange and electronic patient engagement tools such as online appointment capabilities and electronic forms.
While some patients still feel as if a computer or tablet is an intrusion during a visit, a large number of participants stated that they view the provider as more organized and efficient, innovative, and competent when a clinician is using a computer instead of a paper chart.
"Access to health information and the ability to communicate effectively with providers is the foundation of all patient education and engagement efforts," said Julia Hallisy, DDS, President of the Empowered Patient Coalition. "This survey validates what patient advocates have known for some time – that the public wants and needs to be more involved in all aspects of their medical care. Technology is an important tool to help health care delivery become more efficient and truly patient-centered."