Payers Starting to Tie Precision Medicine to Value-Based Care
Payers are starting to experiment with value-based care contracts to control the costs of precision medicine while expanding availability of genetic testing.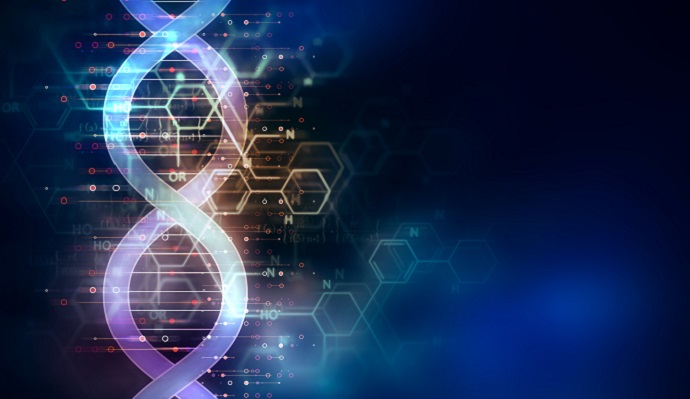 Source: Thinkstock
- Precision medicine has started to offer important answers to patients with diseases that have a genetic component, but covering the costs of cutting-edge testing and emerging therapies can be a challenge.
Payers are often hesitant to commit to reimbursing experimental or unproven treatment plans, and many are still on the fence about covering genetic testing, which is often the first step towards finding solutions for rare or complex conditions.
The American Medical Association has already expressed frustration about the mismatch between the progress of precision medicine and its payment.
"Precision medicine tests, technologies and therapeutics are increasingly being adopted into clinical practice as evidence of their effectiveness grows," said Board Member William E. Kobler, MD at the AMA's 2017 Interim Meeting.
"However, many patients do not have access to precision medicine because most public and private health insurers do not offer coverage for genetic or genomic services unless certain clinical criteria and evidentiary standards are met. As a result, access to this next generation of clinical testing services is often limited."
READ MORE: Interest in Genetic Testing Brings Precision Medicine Challenges
The AMA has urged the industry forward by adopting a new policy calling for more transparency around coverage determinations for genetic testing, and advised private payers to allow beneficiaries to argue their case for reimbursement.
Lawmakers are starting to address the issue, as well. The overwhelmingly bipartisan passage of the 21st Century Cures Act in late 2016 brought significant interest in precision medicine to Congress, but the payment piece is still missing, asserts Rep. Eric Swalwell from California.
His new bill in the House, the Advancing Access to Precision Medicine Act, would let states apply for exceptions to Medicaid payment rules in order to cover whole genome sequencing clinical services for children with conditions suspected to include a genetic component.
The bill would also direct HHS to partner with the National Academy of Medicine to develop recommendations for how the federal government can reduce barriers to genetic testing access.
"It's time to use technology to transform our health care system to focus on the uniqueness of every patient – this is the future of medicine," Swalwell said.
READ MORE: What Are Precision Medicine and Personalized Medicine?
"Genetic and genomic testing technology is getting better every day. We're working in a bipartisan way to look ahead for ways to make it more accessible to Americans, in order to improve and save lives."
The proposal has been referred to the House Committee on Energy and Commerce as of February 15.
Increasing accessibility and giving stakeholders the chance to prove that genetic testing has value to the individual are important, ands so is monitoring and rewarding success across larger populations as the healthcare industry moves deeper into risk-based reimbursements and pay-for-performance contracting.
To help move payers down this trajectory, Harvard Pilgrim Health Care has been signing a series of contracts aimed at bringing more components of the precision medicine ecosystem under the value-based care umbrella.
After being the first commercial payer to directly negotiate an outcomes-based contract for a high-cost gene therapy to treat a rare form of blindness, Harvard Pilgrim is opening up more coverage options for pre-natal genetic testing among a broader pool of patients.
READ MORE: How Precision Medicine Will Shift from Research to Clinical Care
Under a contract with Illumina, a next-generation genetic testing company, Harvard Pilgrim will cover the costs of non-invasive pre-natal genetic testing for younger women with average-risk pregnancies.
The tests will be able to detect certain genetic abnormalities and may replace some existing screening expenses, ideally keeping costs relatively level.
But should Harvard Pilgrim's spending exceed current benchmarks, Illumina will cover the difference.
"Harvard Pilgrim is delighted to have reached this first-of-its-kind agreement with Illumina that allows us to expand eligibility for prenatal genetic testing," said Michael Sherman, Chief Medical Officer of Harvard Pilgrim Health Care.
"While we have entered into innovative outcomes-based agreements for pharmaceuticals, this is the first agreement we have secured for a screening test, and we hope that it will provide a model for balancing access and affordability for advances in personalized medicine."
The collaboration will also form the foundation for a two-year study on whether or not expanded genetic testing availability will change spending rates or provide more clinical value than traditional screening practices in the targeted population.
"We are thrilled to partner with Harvard Pilgrim on the first ever value-based contract of its kind involving next generation sequencing-based assays," said Ammar Qadan, Vice President, Global Market Access at Illumina.
"We expect this study to demonstrate the value of next generation sequencing for average-risk pregnancies and to help accelerate the adoption and reimbursement of non-invasive prenatal testing."
The study may reinforce – or disprove – the findings from a recent article published in the Journal of the National Cancer Institute, which found that broad genetic screening for low-risk or average-risk individuals could actually catch more cancers than focusing only on the highest-risk populations.
Screening all women over the age of 30 for gene mutations related to ovarian and breast cancer saved more money and significantly increased life expectancy compared to traditional methods, offering some evidence that accessibility to genetic testing should be a high priority for the industry.
As patients become more aware of these potential benefits and genetic tests become more accurate, precise, and refined, even Medicare is recognizing the important role these strategies could play in improving outcomes and potentially cutting costs.
At the end of 2017, CMS proposed coverage for a new next-generation sequencing test that can detect mutations in 324 genes as well as two genomic signatures in solid tumors.
The test can also identify existing FDA-approved cancer treatments that are likely to work best with the patient's unique genetic signature, allowing providers and patients to make more effective care decisions.
"The F1CDx can help cancer patients and their health care professionals make more informed care decisions without the often invasive process of extracting tumor samples multiple times to determine eligibility for a single treatment or enrollment in a clinical trial," said Jeffrey Shuren, MD, director of the FDA's Center for Devices and Radiological Health (CDRH).
"With the run of one test, patients and health care professionals can now evaluate several appropriate disease management options."
CMS has also proposed to pay for next-generation sequencing for Medicare patients who are already in treatment for a cancer or other conditions but have not yet received a genetic test that might help guide their care.
With CMS on board, even in a limited capacity at present, commercial payers may be somewhat more likely to start exploring more coverage options for precision medicine techniques – and even following Harvard Pilgrim's lead by tying these determinations to outcomes-based payments and value-based reimbursements.
As the precision medicine environment expands, developing financial models to account for the high initial costs of testing and treatment will be essential for creating a body of evidence to support the efficacy of precision therapies.
With more data to guide payers, providers, and patients towards the most effective, lowest cost care plans, value-based care contracts around genetic testing and personalized therapies will likely become a more common technique for controlling costs and fostering better patient outcomes.