HCOs Falling Short of Population Health, Value-Based Care Goals
Healthcare organizations are not meeting their own expectations for moving towards value-based care arrangements and population health management goals.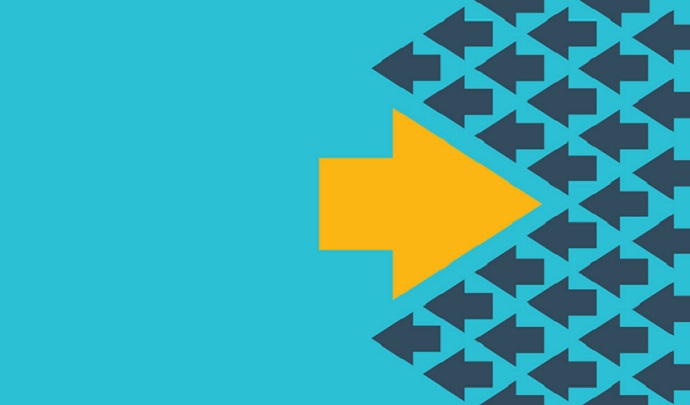 Source: Thinkstock
- Slow and steady may win the race in Aesop's fables, but healthcare organizations that are falling short of their population health management and value-based care goals will have a hard time making up ground against their competitors, reveals the third annual State of Population Health survey by Numerof & Associates.
The gap is widening between the leaders in the risk-based reimbursement environment and the rest of the pack, the survey says, with many organizations missing their internal goals to shift away from fee-for-service payments despite the rising costs of care.
In 2015, just under 60 percent of respondents to the inaugural poll predicted that they would be "very prepared" to shoulder risk-based contracts by 2017.
One year later, however, only 21 percent of the 411 participants said they have achieved their objectives.
"Improving the health of the populations we serve while implementing population health management programs, as a part of risk-bearing arrangements, is an apparent paradox in our country today," said David B. Nash, MD, MBA, Dean of the Jefferson College of Population Health, who collaborated with Numerof on the study.
READ MORE: Which Healthcare Data is Important for Population Health Management?
"We want to improve health, but the numbers say that we are far short of previously stated goals. One is therefore forced to ask the question—what is the real mission of our industry at this key juncture?"
Most healthcare organizations seem unprepared to answer that pressing question.
About 80 percent of organizations have dabbled in some sort of risk-based contract, but their stake in the game has remained relatively limited.
Of the 79 percent with at least one risk-based agreement, a whopping 70 percent have only put between 1 percent and 20 percent of their revenue at risk.
Just 8 percent have placed between 60 and 100 percent of their revenue under risk-based arrangements.
READ MORE: Population Health is Top Data Analytics Challenge for Providers, Payers
"Hospitals that hedge their bets by experimenting at the margins with at-risk payment models underestimate the importance of moving up the experience curve," said Michael Abrams, managing partner of Numerof & Associates.
Source: Numerof & Associates
Without the financial impetus to move away from traditional, reactive care towards a more holistic population health management approach, healthcare organizations are struggling to implement the patient management strategies that will be key to their future success.
Industry leaders are well aware that developing a culture around population health is vital for long-term sustainability, the survey points out, and participants feel that population health management skills and value-based care contracting are very closely aligned.
Forty-two percent of respondents said a population health approach was "critically important" to their organizations, while an additional 42 percent said it was "moderately important."
READ MORE: Population Health, Clinical Analytics Drive New Job Categories
No respondents selected the options for "slightly important, "of low importance," or "not important at all."
When asked to name the most important reasons to pursue a population health mindset, three-quarters of participants said they were anticipating better control of clinical costs, higher quality, and improved outcomes.
Nearly 60 percent simply acknowledged that the fee-for-service model "won't last forever," and 51 percent are looking for a competitive advantage over their peers.
Source: Numerof & Associates
Despite strong drivers, fear of the unknown is holding many organizations back from fully embracing the shift.
"The shift in the business model has proven difficult for many to achieve due to institutional hurdles and concerns over financial losses," observed Rita Numerof, PhD, President of Numerof & Associates.
A quarter of respondents stated that the potential threat of financial losses presented a major challenge, while 12 percent are unsure that their timing is right.
Perhaps encouragingly, only 12 percent cited health IT and data analytics issues as their biggest concern, and very few organizations are worried about securing buy-in from their physicians, executive leaders, and board members.
For those that have committed to the transition, however, many barriers remain. Despite overall confidence in their internal systems, organizations are still finding it a challenge to track quality and outcomes in a meaningful way.
Just 42 percent believe they are above average at understanding clinical cost variation at the physician level, though more than 60 percent say they are confident they can manage variability in quality at the individual provider level.
Organizations are only improving incrementally in their ability to measure overall quality of care, with just 81 percent of organizations stating that they are confident in their capabilities.
Seventy-eight percent can track standardized clinical outcomes, such as A1C or blood pressure control – yet only 43 percent are able to understand patient-reported outcomes such as the ability to return to work.
Most alternative payment models do not currently require this ability, the survey notes, but for those organizations looking to move to the next step in population health management – integrating the social determinants of health into care planning and case management – understanding outcomes that matter to patients is key.
Leaders in the field are working diligently to establish community partnerships and track patients across the care continuum, the poll indicates.
More than 80 percent of organizations routinely check to see that the patient has booked a follow-up appointment before a hospital discharge, and 70 percent will actively connect individuals with community services like food pantries and prescription assistance programs.
Fewer organizations provide care navigators for their inpatient or outpatient populations, but around 60 percent of organizations are still delivering these services on a routine basis.
Organizations that are falling through the gap between expectation and reality will need to accelerate the development of risk-based contracts and population health management techniques, the survey concludes.
Health systems and provider groups that wish to conquer their fear of the unknown should look to their successful peers to design value-based contracts that offer experience in financial risk without putting too much revenue in danger.
Upside risk contracts, in which rewards are shared but losses are written off, are an ideal entry point into the world of value-based care, and offer a chance to refine population health management strategies without overwhelming investment.
To succeed with any amount of financial exposure, however, providers must develop the care teams, community partnerships, and data-driven analytics strategies that can help them measure and improve the quality of patient care.
"Accountability for cost and quality is inevitable," said Abrams, "and the sooner a commitment is made, the sooner the necessary competencies will be developed."