New Panel to Lead Cancer Moonshot Project for Precision Medicine
Vice President Biden's Cancer Moonshot project will add to the overall precision medicine movement by targeting specific therapies for cancer patients.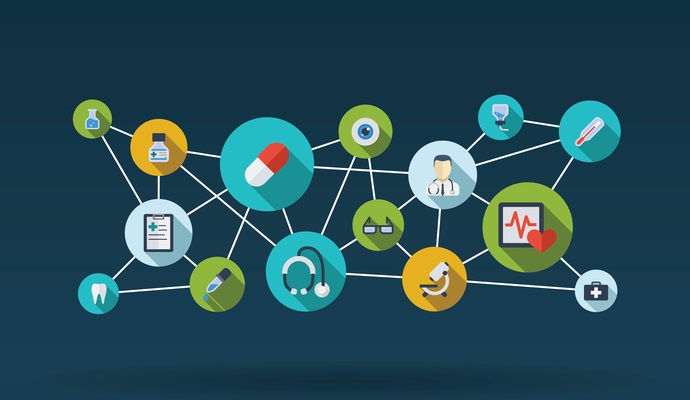 - The National Institute of Health (NIH) and National Cancer Institute (NCI) have announced a Blue Ribbon Panel to help guide Vice President Joe Biden's Cancer Moonshot initiative and complement the nation's other precision medicine efforts, according to an NIH press release.
The panel is composed of healthcare and cancer experts, scientists, and patient advocates, who will serve as part of the National Cancer Advisory Board (NCAB).
These experts will work together to ensure that the trajectory of the Moonshot aligns well with its themes and ultimate goals of the broader precision medicine ecosystem, including creating a cancer vaccine, better approaches to early cancer detection, advances in immunotherapy and combination therapy, single-cell genomic profiling of cancer cells, robust healthcare data sharing and exchange, and innovative approaches to treating pediatric cancer.
The panel will also take public comment and testimony to influence its goals. The Blue Ribbon Panel will be in charge of aggregating commentary from the public and the cancer community and reporting it to NCAB, which will in turn report it to NCI to help develop better approaches to the Cancer Moonshot.
The members of the Blue Ribbon Panel come from various areas of the healthcare community. Members include experts in biology, immunology, genomics, diagnostics, bioinformatics, cancer prevention and treatment, and experts in clinical trials and cancer health disparities.
The Panel will also consist of members of the cancer community, including patient advocacy groups and pharmaceutical and biotechnology companies. These members are responsible for representing patients and the industry on the whole to ensure that the goals of Cancer Moonshot have effective and realistic outcomes.
"This Blue Ribbon Panel will ensure that, as NIH allocates new resources through the Moonshot, decisions will be grounded in the best science," Biden said in a statement. "I look forward to working with this panel and many others involved with the Moonshot to make unprecedented improvements in prevention, diagnosis, and treatment of cancer."
The Cancer Moonshot program builds upon an industry push for better healthcare data sharing to develop more personalized treatment plans. According to NIH leaders, Vice President Biden's Moonshot and those working with him on it are an important step in using healthcare data to work toward ending cancer.
"Thanks to advances in science, we are now in a historically unique position to make profound improvements in the way we treat, detect, and prevent cancer," said NIH Director Francis S. Collins, MD, PhD. "The Vice President's deep personal commitment to this noble cause will make a tremendous difference in our ability to lift the terrible burden of cancer. His call to action, including the establishment of this panel, comes at just the right time for all the right reasons."
Healthcare professionals involved in the Cancer Moonshot program are poised and ready to take on this challenge.
"The Vice President's enthusiasm about this effort is welcomed by the community of researchers, health professionals, and patients who share his passion and belief that great things are possible by accelerating cancer research with leadership and resources," said NCI Acting Director Douglas Lowy, MD. "We are committed to breaking down silos and stimulating the groundbreaking work already underway. To be successful, we must hear a broad range of perspectives to take full advantage of the exceptional current opportunities in cancer research."
Other areas of the healthcare industry are also utilizing healthcare data to make a difference in curing cancer. Earlier this year, Independence Blue Cross and NantHealth announced two precision medicine initiatives that aim toward better cancer treatments.
First, the two partnered with several other industry leaders to better develop immunotherapy treatments. They also developed plans to work on cancer vaccines, cell-based immunotherapy, metronomic chemotherapy, low dose radiotherapy, and immunomodulators.
Independence Blue Cross and NantHealth also partnered to develop an insurance plan that can help cover the diagnosis of molecular alterations in an individual's cancer, bringing this kind of precision medicine research into the clinical trial stage.