Medicaid Big Data Vital for Population Health Management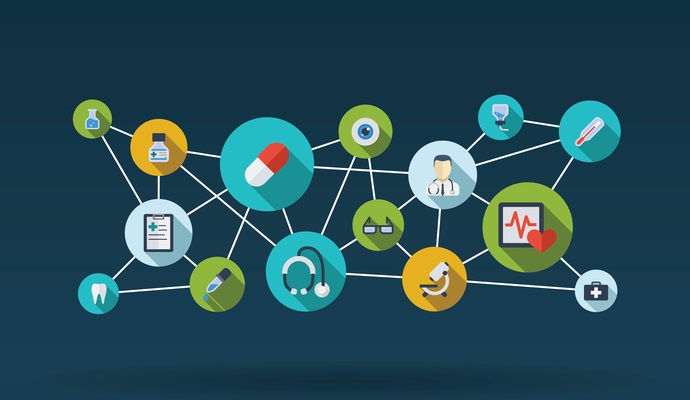 - Encounter data collection is an important part of the Centers for Medicare & Medicaid (CMS) proposed rule for improving population health management within Medicaid Managed Care Organizations (MCOs), according to a recent article by Philip Rocco, PhD, Walid F. Gellad, MD, MPH, and Julie M. Donohue, PhD. published in the Journal of the American Medical Association. The authors state that by implementing mandatory data collection strategies, CMS will be able to monitor the quality of care being administered in MCOs, which is critical due to the high volume of beneficiaries served by such organizations.
As reported by RevCycleIntelligence.com, CMS released a proposed rule for Medicaid MCOs this past May. Among many new provisions, this proposed rule included information about collecting encounter data from all MCOs. Encounter data includes any data regarding services administered by the MCO. The purpose of this provision is to ensure that MCOs are providing high quality care for beneficiaries.
"Encounter data are the only way to know whether the majority of Medicaid enrollees are receiving the care they need, that the care is of adequate quality, and that it is delivered at the lowest possible cost," the authors write.
According to the article, Medicaid covers a very large population of approximately 70 million beneficiaries. Of those 70 million, 37 percent are children and 46 percent are pregnant women, totalling to 83 percent of beneficiaries being part of a vulnerable population. Furthermore, an increasing number of those beneficiaries are enrolled in an MCO.
Nearly 74 percent of beneficiaries are enrolled in an MCO, oftentimes because enrollment is a mandatory policy of their state's Medicaid program. The authors suggest that due to the high number of enrollment, and the fact that it is often mandatory, implementing data collection is a necessary and important step in improving Medicaid programs.
Although the authors stress the importance of providing quality care to the large and vulnerable population MCOs serve, they also highlight financial benefits. Each year, Medicaid spends approximately $475 billion of taxpayer money. The authors suggest that CMS should ensure that the care being paid for with that money be the best care possible to ensure that taxpayer money not be wasted.
These new encounter data reporting policies will more than likely have standard requirements, according to the article. This means that all MCOs will be required to report on the same set of data. This should in turn help Medicaid research the most efficient way to provide quality care.
"Collecting a standard set of encounter data from MCOs will allow Medicaid programs to better serve their historical role as health policy laboratories, learning and experimenting with reforms to improve health care access, quality, and affordability," the authors write.
These policy implementations will not come without any hurdles, however. For example, there may be few resources for MCOs to enact these new policies. Because these are federally-funded programs, MCOs may lack the financial resources and manpower to implement encounter data reporting. However, the authors point out that in order for the government to adjust the amount of money allocated to MCOs, the organizations need to properly report on money being spent on certain medical encounters.
The authors also suggest political difficulties in implementing these policies.
"For example, many MCOs consider encounter data on payments to clinicians and health care entities to be proprietary and are concerned that data release presents an opportunity for competitors to gain access to this information," the authors write.
The authors state that these roadblocks are not impossible to get around, especially if CMS works with existing data collection systems to create ones with the capacity to perform required encounter data reporting.
"In the future, it will remain increasingly important that CMS continue these technical support activities," the authors write. "State agencies also have an opportunity to build support for data-collection efforts."