Imaging Analytics: The First Step to Personalized Medicine
Imaging analytics are an untapped resource of big data that will lead the way towards personalized medicine and predictive, tailored care.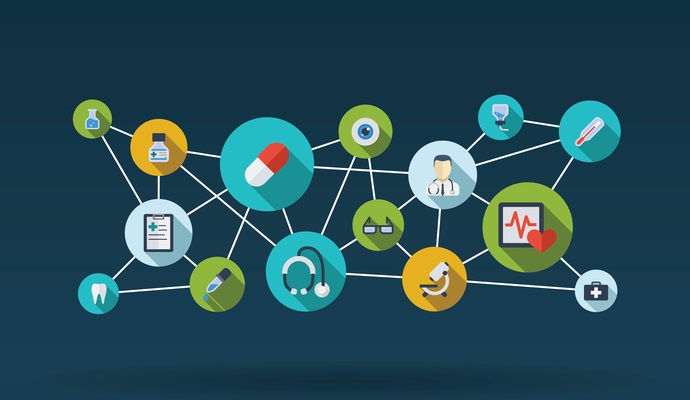 - Across the healthcare industry, there is a rising demand for personalized medicine, including the desire to have better access, visibility and insight into patient records.
Everyone in the ecosystem – patients, doctors, hospitals, insurers – are interested in the benefits that could be achieved, but with so many compliance and technical challenges to address, where is the best place to start?
The answer lies in medical imagery. Today, we are accumulating more and more X-rays, cardiographics, ultrasounds and other images to help treat patients than ever before. But at the same time, there's been a steep drop in the number of qualified technicians able to do this job.
In fact, the US 2015 Radiology compensation survey, Association of American Medical Colleges suggests there are now many fewer radiologists employed than there were ten years ago. This has created the very worrying possibility that over-stretched clinicians could end up making mistakes through having to cope with heavier workloads.
At the same time, policy-makers can see a huge potential of such image analysis work – getting the systems to look not just for what we suspect might be there, but what human eyes might miss.
READ MORE: Artificial Intelligence Promises a New Paradigm for Healthcare
In other words, work is going on right now to develop very sophisticated algorithms that can churn through large amounts of files and data mine them in search of patterns, deriving big datasets of patient information that could greatly help improve outcomes on a global scale.
An important example of this is osteoporosis. There is a huge spend globally on helping the elderly who have had accidents and fractures due to brittle and aged bones. There are millions of individuals at risk from such incidents. A national system analyzing density of bones in specific demographics could flag issues years before they become problems at the individual level.
Helping avoid long-term social impact by smart, analytics-based preventative medical policies makes a lot of sense, and using technology like this is the best way to deliver the basis for such big programs.
It is critical to automate the medical imagery and analytics process as much as possible, enabling computers to process files to support diagnosis and improve accuracy. Most observers would agree that more and more health organizations are moving to integrate their radiology images via vendor neutral archive (VNA) functionality into an integrated patient record platform that stores and manages a wide variety of information files, media and formats.
There are many reasons why VNAs make sense. They are a standards-based way to collect data of multiple information types into one safe place. They also provide the right platform to build ad hoc data links for image analytics searches, containing not only single hospital's data, but all those generated in a region, or even at national level.
READ MORE: IBM Watson, Quest Launch Genomic Cognitive Computing Partnership
An integrated patient record is the best place for both the data linkage and support for different applications, as well as a platform for creating immense value from diagnostics, as the basis for programs of preventative care. It would simply be impossible to do such analytics work at scale with siloed systems that included data managed in proprietary formats.
VNA functionality incorporated into a central integrated patient record platform is not just the best way to work with departmental and hospital data, but across social care and national health programs, too.
Take, for example, three leaders in deploying true electronic patient records in Europe: Royal Liverpool, Heart of England and University Hospitals Birmingham NHS Foundation Trust. They are very specific, advanced customers.
Each is pioneering the creation of multi-purpose hospital IT systems that are becoming the first generation of recognized integrated digital care records. These trusts are starting to demonstrate the very practical, fit-for-purpose, locally-sourced and developed electronic patient systems that are finally including not just bare bones patient demographic information, but real-time clinical data, such as X-ray results (via Dicom), clinical history and case notes. This is what the local government is talking about and what is expected across the whole of the National Health Service (NHS).
There is a definite ecosystem emerging, and many very useful approaches taking place. The challenge – in fact, the urgent need – is to take this one step further and get the entire population benefiting from the truly personalized medical care toward which we all strive.
---
READ MORE: Pharma, Tech Companies Set to Restructure Healthcare Big Data Market
Michael Graetz is the EMEA Healthcare Lead for EMC's Enterprise Content Division. With 20+ years of technology experience, Graetz continues to expand his expertise in helping organizations digitally transform in diversified culture business environments. Since 2011, he has been a trusted advisor to C-Level, IT and Business Executives in healthcare organizations across Europe, including public and private Hospitals, Network of Hospitals, Territorial entities and Ministry of Health, in both mature and emerging countries. Graetz's education includes Computer Sciences and Business Administration in Marketing and Finance, and training in Myers-Briggs (ISTJ).