How Did Maine's State HIE Become a Big Data Analytics Beacon?
"We've started calling ourselves less of an HIE and more of a healthcare IT services company, because we do a lot more than just HIE now."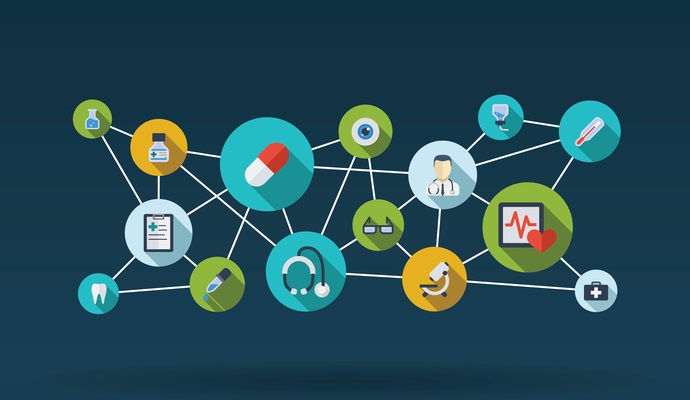 - Over the past decade or so, the healthcare industry has tried any number of new projects, pilots, grants, and initiatives designed to improve health data interoperability and population health management across the care continuum.
While some of these novel ideas, like the accountable care organization and the patient-centered medical home, have put down solid roots and shown promising financial and quality results, other attempts to bring providers together into linked communities of cooperative patient care have not fared so well.
State-level health information exchanges (HIEs) have, unfortunately, been less than optimally successful in many areas of the country.
In 2010, the Office of the National Coordinator gave grant money to 56 states and territories to build regional information exchanges with the hope that these neutral, independent organizations could unite a fragmented and fiercely competitive landscape for the good of patient care.
But not all of these new organizations have survived the intervening six years – some never even truly got off the ground.
READ MORE: Epic Systems EHR Brings Care Coordination to Walgreens Retail Clinics
Rocky financial foundations, lackluster participation, data privacy concerns, and contentious local politics doomed some HIEs before they could truly start showing their value. Private initiatives overtook others, while overspending, internal flaws and forced mergers have vanquished still more.
There are exceptions to this grim state of affairs, however, and one of them is thriving in Maine.
In addition to serving as Maine's Regional Extension Center (REC) during the frenetic rush to collect EHR Incentive Program payments for electronic health records adoption, HealthInfoNet has taken a far-sighted approach to positioning itself as a big data analytics expert, providing population health management and data exchange services to all of the state's hospitals and a growing number of its ambulatory providers.
Shaun Alfreds, HealthInfoNet's Chief Operating Officer, sat down with HealthITAnalytics.com at HIMSS16 to discuss how the HIE has beaten the odds to become a sustainable data analytics powerhouse, and why state HIEs can still play a critical role in the rapidly evolving interoperability ecosystem.
"We're very excited about our tenth anniversary this year," Alfreds said. "We've started calling ourselves less of an HIE and more of a healthcare IT services company, because we do a lot more than just HIE now."
READ MORE: As FHIR Matures, Healthcare Interoperability Comes into Focus
"Today, our primary focus is leveraging what we've built over the last ten years in managing and achieving interoperability around the state to provide value-added services on top of the health information exchange."
Turning analytics-as-a-service into sustainability
As the nation moves beyond basic EHR adoption into a new world of lofty data-driven healthcare reform goals, "value" has become a key sticking point for every time of organization that hopes to rally providers around its product, service, or cause.
Maturing technologies, changing patient expectations, and pressure to adopt risk-based reimbursement models have left providers clamoring for data interoperability capabilities that had little place in the world before meaningful use, when fee-for-service payments encouraged organizations to keep their patients close and their data closer.
"We are at a critical point with interoperability in this country," Alfreds said. "When we got started, there wasn't any incentive for any organization to share data, and it was really challenging. We were lucky enough to have all the healthcare systems around the table early on, but a lot of HIEs around the country were started because of grants. They got money, and there were told to go build something and people would come."
READ MORE: FHIR Finally Brings the Internet to Bear on Healthcare's Big Data
"Well, we've shown that's not how it works. It's about engendering trust and building an organization that can deliver a service, and that people can see value in. For those HIEs that are left standing, they need to think of themselves as a business. They need to provide a service – in our industry, that's an interoperability service. What value can we bring that others are willing to pay for?"
In Maine, the answer to that question is big data analytics. After bringing together every hospital and approximately 500 ambulatory practices representing 80 percent of primary care and close to a quarter of specialty care, HealthInfoNet is sitting on a stockpile of data that has the potential to change the way providers receive information about their patient populations.
"We're integrating all this data into a single patient health record," Alfreds explained. "That single record allows us then to do a lot of other things."
"So on top of the core HIE platform that makes the single patient record accessible in real-time to the providers within their workflow, we also provide alerts. We can alert providers when a patient has an inpatient admission or ED visit or discharge; we alert providers when patients have final lab or radiology results available, and when their HbA1C is above 9."
Delivering "smart notifications" that actively aid patient management is helping healthcare organizations achieve the quality improvements they need to meet the larger goals of healthcare reform, including the Triple Aim.
"That's one of the exciting things about being in partnership with these organizations as they try to achieve these targets," Alfreds said. "They're bringing us into the conversation about how to create their strategies and asking us how we can help them meet their goals, whether those are related to CMS requirements, or the ACA, or their relationships with private insurers."
Looking to the future with predictive population health management
Real-time alerts are extremely helpful, but healthcare organizations don't have to stop there. Predictive analytics give providers the tools they need to prevent problems before they arise. This is particularly critical for Medicaid patients, who often face a complex web of socioeconomic challenges, behavioral health issues, and barriers to care access.
By merging clinical data from EHRs and claims data from payers, "we have created predictive analytics models that we're running for the Medicaid program as part of a CMMI initiative to show the value of merging clinical and claims data to monitor risk," Alfreds said.
"Those risk scores can then repopulate into the HIE environment, so that a provider accessing the portal can take advantage of those analytics. They can better understand the risk of that patient having an adverse event or developing a chronic illness," he added.
Adding claims data into the picture can help to connect the dots for patients who may skip around the care continuum, visit multiple providers, or receive care from organizations that do not have the capability to connect to the main stream of information flowing across the state.
"As an exchange, we're never going to connect to everybody," Alfreds acknowledged. "We're never going to have everyone's data. There will always be those small providers who don't have an EHR, or those who have an EHR that's not interoperable."
"There will always be different types of providers – like chiropractors or some of the other specialty providers – who are just not connecting up. So the claims data helps us bridge some of those gaps."
The next step for crafting a truly complete portrait of a patient's interactions with the healthcare system is adding in behavioral health data and information from social services organizations rooted in the community.
"Behavioral health data is huge," he said. "We've been working on that a lot this year. But it takes time. The meaningful use incentives didn't really support behavioral health providers to adopt EHRs, so we're really just starting at ground zero with these organizations. Bringing in the claims data helps us know – and helps us inform clinicians – that these patients have a behavioral health disorder. That's very important for identifying risk of having a readmission or other issue."
"We're also working on bringing in more unstructured data. We started working with the Robert Woods Johnson Foundation on their Data Across Sectors for Health (DASH) initiative. That project is focused on us working with community action organizations that help patients with things like getting financial assistance for housing or doing lead and mold assessments, or providing healthcare transportation. We're working with them to see how we can integrate that data into the single patient health record."
The continued role of the dedicated HIE
This broad view of the role of big data for patient care, as well as a shrewd grasp on how to deliver actionable insights to its customers, are just some of the reasons why HealthInfoNet has succeeded where many of its peers have failed, said Suzanne Cogan, VP of USA Sales at Orion Health, which providers the technical foundation for the HIE's work.
"They have a very business-oriented management team," she said. "Not every state HIE has that. I would say early on, they were probably one of the few that took on a centralized approach to HIE, where many other states were doing a federated approach."
"That kind of shuttling documents from one system to another has been proven not to work," she added. "It's not a good user experience – physicians don't want to open up multiple PDFs to look at a patient's history – and it doesn't help with the usability of the data for any other purpose."
Recently, a number of leading EHR vendors have caught on to the idea of making patient data more than just a read-only experience for providers at the point of care, but Alfreds doesn't believe that these product developers are in direct competition with a smart and flexible data aggregator.
"We see vendors doing this in the space, and I think that's a great movement," he said. "But there is still a need for independent aggregators like HIEs, because EHR vendors have a different business role: their first job is to provide an electronic record system for the organization that's contacting with them. So they're always going to have that very siloed focus."
A higher-level HIE like HealthInfoNet is perfectly positioned to cross vendor lines and collect data in a product-agnostic manner, especially because the organization enjoys the trust of all the state's major providers without any of the posturing and positioning of a vendor-driven coalition.
"We have to remember that our incentive isn't just to measure quality for one provider or one health system," said Alfreds. "We have to think about the quality of care for all persons with diabetes or heart disease or asthma in this community, this region, or this state. That's where aggregators have to come in."
Cogan believes that HIEs can also play a part in healthcare transformation by becoming strong, stable data exchange foundations for providers who are having trouble navigating the transition from fee-for-service to value-based reimbursement.
"There's still a lot of trepidation and jitteriness among providers, because they're still in this split world of fee-for-service and accountable care. There's a lot of uncertainty about what their revenues and margins are going to look like."
"As a result, some of them have had to apply a quick Band-Aid approach to their health IT strategies, sticking in an analytics module on top of their inpatient EHR," she continued.
"The ones that have been doing that for a while tend to find out that it's a little bit of a dead-end street. They're not going to find out all the information about their patient because the patient isn't only going to the hospital. To do it properly, you need more of a foundation of an HIE or interoperability platform."
Helping providers position themselves for success
There are still plenty of healthcare providers to connect within the State of Maine, and other regions face even more daunting challenges when it comes to galvanizing organizations to embrace the benefits of joining a health information exchange.
Providers with an interest in signing up for an HIE should start the process with a self assessment, Alfreds suggests.
"What we're seeing with providers is a lack of understanding, starting out just with their contract with their EHR vendor," he said. "They need to make sure the contract spells out interoperability in a way they can clearly articulate. If they don't understand what that contract says, they need to get an expert in.
"That's where we see a lot of challenges. They think they have interoperability built into their contracts, but all they have is meeting meaningful use, which is not the interoperability that we're talking about."
Healthcare organizations must also embrace the long view of big data, Cogan added, and recognize the benefit of investing in analytics capabilities now.
"Despite the market uncertainties at the moment, one thing that everyone can be sure of is that the data is growing exponentially, and it's no longer just going to come from claims and the EHR systems," she said. "We're already talking about social services data; we have clients who are ingesting patient-generated health data from medical devices and genomics data, too. That's here right now."
"If provider and payer organizations have a slightly longer horizons and recognize that this data is coming, they have to avail themselves of these organizations that are becoming hubs for the information."
"Whether that hub is their state HIE or a local HIE or they have to build it themselves, that foundation is critical. Because we're going to get to a point where we have multiple EHRs connecting to each other, connecting to analytics, and you get this network of interfaces and no global consent model. So that hub is really important, and it should be capable of ingesting lots of new types of data, not just the traditional ones."
The most important thing to do is be proactive and get the right information directly from the source, Alfreds urged. "There are states and local communities that are working really hard on HIE, and it's important to get involved."
"Call up your HIE. Most of the executives want to talk to their providers. We want to have the conversations and talk about value, because hearing what our clients' needs are helps us become better service providers."