Hospital Readmissions Fall When Big Data Meets Patient Care
- When it comes to big data, it's tempting to think that all the answers to healthcare's most expensive and significant problems, like reducing preventable hospital readmissions, are simply hidden somewhere within the zeroes and ones.  While it's true that with enough time, money, and digging into the data, healthcare organizations can certainly find answers to some of the questions about how to raise quality, predict adverse events, and manage population health, it takes more than a clinical analytics dashboard to understand why patients become non-adherent or why the hospital seems like the only place they can find adequate help for their needs.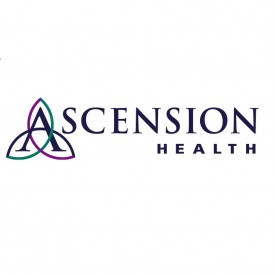 At Ascension Health, the nation's largest Catholic healthcare system with more than 1,500 care sites stretched across 23 states, Ann Hendrich, Senior Vice President and Chief Quality and Nursing Officer, and Mary Paul, Vice President of Information Services, are addressing preventable hospital readmissions as more than just a flaw in the data.
By combining the health system's big data with a sharp focus on what drives patient behaviors within their communities, Ascension has drastically reduced its hospital readmissions rates even while CMS quality penalties start to peak.
The secret is in forming strong partnerships with other stakeholders along the care continuum, Paul and Hendrich told HealthITAnalytics.com, while being flexible and inventive enough to devise patient care strategies that can work on such a large scale.  As chronic disease management and population health management become key competencies for organizations facing quality penalties for patient outcomes or exploring the benefits of accountable care agreements and pay-for-performance reimbursement.
"CMS has targeted known diagnoses that generate significant preventable hospital readmissions, including include acute myocardial infarction, congestive heart failure, and pneumonia," Hendrich explained. "Just last year, they added total hip and knee replacements and COPD."
READ MORE: Big Data Analytics Link Economic Wellness to Population Health
"So all of our health care sites and hospitals have really been looking carefully at transitions of care and how we can best design a person-centered care model that anticipates the failures that really cause hospital readmissions. Those would include medication management, access to primary care physicians, and socioeconomic conditions that may contribute to that individual's health challenges."
"Our care models and pilots have been testing to see what strategies work best to anticipate those failure mechanisms, and design them out and do the right thing the first time for the patient," she continued. "We know if we do that part well, then we will avoid the penalties, which have just reached their maximum of three percent."
By combining big data analytics with population health management and personalized care coordination, Ascension is constantly refining its strategies and developing best practices with the help of its provider allies.  "Our clinical partners lead these initiatives, whether they are around medication management or access to primary care," Paul says.  "We are highly engaged with supporting the technology that would enable rapid identification and management of those conditions, so we are working very hand-in-glove with our clinical leaders."
"I think what's important is to get the questions right," she added.  "What's the problem we're trying to solve?  What are we targeting?  There is a wide array of disparate data that we can use to answer those questions, but bringing all that data together is one of the common challenges across the industry.  By being precise with the questions we're asking, we can extract that data for some real-time decision making while we're building these larger, more comprehensive systems," like using admission, discharge, and transfer (ADT) data to allow the health system to look at patterns in 30-day hospital readmissions in close to real-time.
"If we wait on the national data that gets adjusted, it could be months before we see it," Hendrich said.  "Having that near real-time data lets us really evaluate our interventions much more quickly, and lets us coordinate with our partners much more quickly.  So it helps the patients, it helps our care teams, and it also helps us get ahead of penalties."
READ MORE: NH Population Health Management Program Cuts Overdoses by 34%
Combining accurate, real-time data with a deep understanding of what causes patients to experience distress is the most important competency not just for identifying readmission rates, but for actually reducing them.  "The thing about hospital readmissions that when you've seen one, you've really seen just one situation, because each individual is unique," said Hendrich.
"If a patient comes back in the hospital in less than 30 days with pneumonia, there can be several drivers for that.  First, there can be a clinical reason.  We could have an infection that's very resistant to the treatment protocol, which is very common these days, and that would require the patient to actually come back in the hospital."
"Alternatively, it may be that the patient was non-compliant with their medication regimen," she added. "Did he actually get the prescription filled?  Could he afford to buy the medication that was prescribed?  Have we done our job of really connecting those resources to the patient to prevent them from coming back in?  We often say it takes multiple members of the care team to build a healthcare support system outside the walls of the hospital, and that's exactly where we're going."
The strategy brings together the big data available to large hospital systems with the individualized attention more commonly found in primary care models like the patient-centered medical home.  "There is intense effort right now around designing patient-centered care models, and we're viewing preventable hospitalization as failure of the healthcare system, which is supposed to keep the patient out of the hospital," Hendrich says.  "So the care models for the future have to be able to utilize patient risk stratification that highlights risk factors that contribute to readmissions."
"We can predict fairly well which patient is likely to get in trouble from their clinical situation, but their social determinants are just as important," she said.  "Do they have access to the primary care?  Do they have resources in the community, whether it's help with their prescriptions or meal support or help with the activities of daily living?  Right now, I think you'll find every system in the country is working on those care models of the future, and that will require our partners to think differently with us and be ready to enable the workflows that will be necessary for that."
READ MORE: CT Medical Society Announces New Health Information Exchange
These care models are only effective when backed up with meaningful data analytics harnessing health information from across the care spectrum, Paul explains.  "Working across the whole care continuum is vital, and we know through our work on clinical business intelligence that the lack of a primary care provider is linked to higher rate of readmission," she said.
"Assuring that those connections are in place is an important part of the care continuum.  We seek to further strengthen our overall approach to that connection with our consumer mobile apps, follow-up calls, video chats, and connected monitoring devices," says Paul.  "We're looking at how we can extract that data from the home to create a more centralized view of what's happening with that patient once they're outside of the four walls of the organization.  There is a lot of work under way in collaboration with the clinical excellence teams around what tools we can deploy that help to tighten that relationship."
The ultimate goal of these projects is to increase revenue for the health system, and take advantage of the industry's steady movement towards accountable care.  "Ascension Health is participating in the Healthcare Transformation Task Force, and we have gone on record to say that within just a few years, 75 percent of our care will be delivered according to value-based performance guidelines," Hendrich said.
"Our efforts are already paying off.  From 2012 to 2013, we dropped hospital readmissions ten percent overall across our very large system.  That's 150,000 fewer readmissions coming to the hospital and more pillow nights at home for our patients."
Those results are exactly what HHS Secretary Sylvia Burwell hopes to see as federal regulators and private payers both shepherd providers towards a greater reliance on data-driven population health management programs that preemptively attack preventable readmissions with better access to primary care, improved chronic disease management, and more effective care coordination.  Larger health systems and industry coalitions like the Task Force are blazing trails towards these new reimbursement structures, and are using healthcare analytics to generate insights and save time so they can focus more energy on the patient as an individual with complex, unique needs.
"That's what motivates us to identify solutions that are comprehensive and really directed at making a difference in our communities at large and for the patient specifically," Paul said.  "Whether it's a technology or an intervention, we're really motivated by what is right for the patient."
"Starting with data can be very helpful when looking at trends across the care continuum or across a specific disease or condition, but more important is that we connect that data with the patient as a person and his or her community," agrees Hendrich. "Identifying the trends and the source of readmissions then leads you to the solution that will improve your care model for the future."
"We don't start by asking what the penalties are or what new guidelines are coming.  Certainly, that's a concern to us, but we begin our design work by asking ourselves what's the right thing to do for the patient from a person-centered care standpoint," she added.  "And we know if we get that right, then we're meeting our mission, and the cost will follow us.  Quality is not just about preventing readmissions. It's really about asking a different question: what caused the patient to come back to the hospital in the first place?"
"So if it's lack of primary care access, then you can work with your partners and the physician organizations to say, 'How can we solve this?  How can we make it easier for patients?'  And it may or may not be a technology solution."
"On the other hand," Hendrich continued, "if it is poor compliance on the part of the patient, the care model has to be sensitive to that and ask, 'Are we giving appropriate patient education?  Does the patient have risk factors they can't overcome within their community?  And how are we partnering with others outside the healthcare system to ensure that those resources are being maximized for that person's benefit?'"
Ascension's successes may be proof that balancing the implementation of big data analytics and population health management tools that harness clinical information with a personalized touch isn't just for small provider groups with deep connections within the community.  Large healthcare systems can achieve the same levels of high quality, patient-centered care if they pay attention to the questions that can't always be answered by an algorithm.
"Clinical decision support and clinical analytics are critical, but even more important is the ability to be really focused on tools that improve communication so that you can continue to enhance your responses to issues," Paul said.  "So it is about the data, but it's also about getting to the heart of what can be transformative, which is asking the right questions about patient care."