HL7 data repositories bring visibility to big data analytics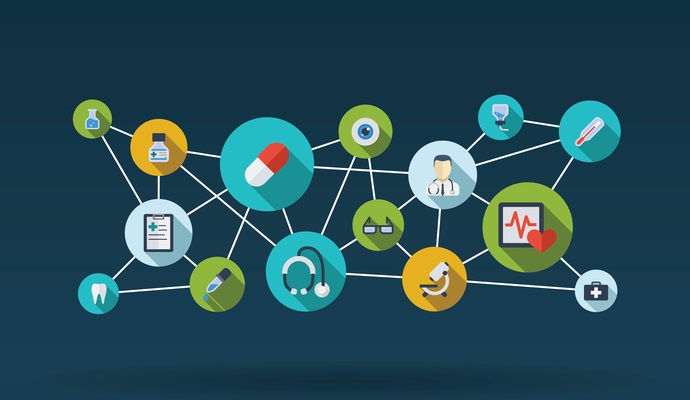 - For a large healthcare organization like Seattle Children's Hospital, the amount of clinical and administrative data constantly rolling in can be staggering.  A robust data analytics infrastructure is essential for delivering actionable insights to providers and staff, but the process of balancing scale and usability can be difficult to manage.  Wes Wright, Senior Vice President and Chief Information Officer at Seattle Children's, believes that the HL7 messaging protocol is a critical piece of the data mining puzzle, and is planning to harness the power of the structured information standard to create an intuitive and nimble big data analytics platform.
Wright sat down with HealthITAnalytics to explain the importance of HL7 for clinical analytics, and how healthcare organizations can save time and manpower by leveraging unstructured and structured data in tandem.
How does HL7 impact the way you plan to structure your data mining efforts?
HL7 is a pretty formatted messaging protocol that carries identifiers with it. So if I can take that HL7 messaging and pump it into a great big data store, then I can start doing mining on that store in a Google-esque type of way.  That's where I want to get to once we bring our new efforts online.
Our data is pretty structured already, and that's what HL7 messaging has done for the industry in the past two or three decades.  The information from virtually every piece of equipment or medical system that you hook up on your network will flow through an integration engine or an HL7 broker.  It'll go through – you get this thought in your head of a wheel and spoke.  It'll go through this hub, and that hub will read it and say, "Hey, this HL7 is destined for this system or that system," and send it off where it's supposed to go.
READ MORE: Top Healthcare Business Intelligence Companies by Hospital Users
What ExtraHop for Healthcare is going to do is essentially take a copy of that message and put it in an unstructured database to where I don't have to build the data models myself, because HL7 is already like that.  And so, theoretically, that will allow me to type in a patient's name and a disease.  And it'll be just like a Bing or Google search in that every instance with those two pieces of information close to each other will come up, and then I'll be able to mine that.
I can also use CPT or ICD codes. I can say, "Show me every three- to seven-year-old that has these codes for respiratory viruses within the last 60 days." From a population health management or public health perspective, that will let me know that we're spiking in influenza cases.  We may be in flu season now, so the ED might need to staff up on caregivers.  The neat thing about this is that I don't have to take four engineers' times to build a data model.  In healthcare business intelligence, that's always been the Achilles' heel.  It takes so long to develop the data model for the healthcare data.
How will providers interact with the data warehousing system?
I don't really see the providers using it too much when they've got their provider hats on, but all of our providers are actually faculty of the University of Washington, as well.  A lot of them do research, so when they have their research hats on, I could see them doing some of this patient cohort management stuff.  Of course, we'll have to have a de-identified data store for that to work.
For clinical usage, I can see us building some real-time clinical dashboards, maybe in the ED for those types of public health management situations.  It's possible to use the red, yellow green, stoplight configuration in the ED.  For example, you're green if there's only been two or three influenza cases or respiratory cases reported, and then as more and more are reported, you go to yellow and then red, and then that'll inform the emergency department on both staffing and protocols that they need to prepare for.
READ MORE: SAP Joins Hyperledger, Building Healthcare Blockchain Momentum
How can healthcare organizations harness the unstructured data they may have?
I think we're reaching a point of sophistication in the technology where we're going to be doing a lot more with unstructured data storage or data repositories.  I think the advice is that while maintaining your current BI data warehouses, your eye should really be on the unstructured data mining potential that is coming into the market now.  You kind of have to throw the paradigm of the data model out the window, I think, within the next two to five years.
For a long time, the pendulum swung way over into the direction of structured data and structured data entry.  And I think it's swinging back to the unstructured. For example, you might have a clinical note that is unstructured within the note, but the header for that data is structured with HL7. There are certain things that have to go across in the package header, but there could also be a bunch of unstructured data in there, and that's fine.
I think we're going to be working in the hybrid world, because a little bit of both always seems to work the best.  I think natural language processing (NLP) is certainly going to play a role.  NLP will be able to associate terms within unstructured data more intelligently than basic word searches, but I don't think it has reached its real point of utility yet.  I think it's really close, but it's not as accurate as we'd like to see it yet.