Healthcare Analytics Market Sees Shakeup Early in 2015
A vigorous start to 2015 from the healthcare analytics market indicates the sector's growing maturity as vendors capitalize on the industry's woes.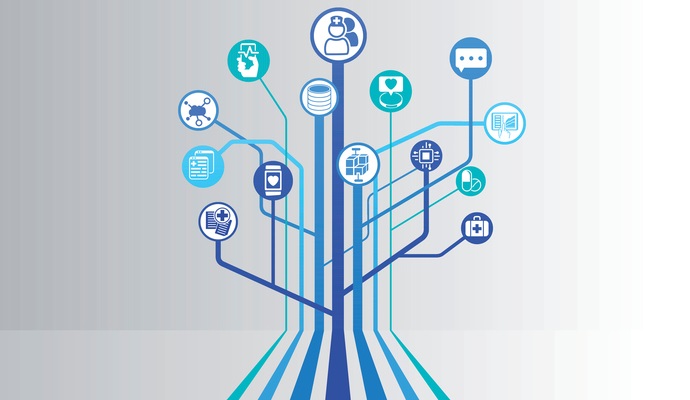 - A vigorous start to 2015 from the healthcare analytics market indicates the sector's growing maturity as vendors capitalize on the industry's woes.
"Growth" is the name of the game for the healthcare analytics market as the industry enters what has already become a very eventful 2015. A big initial public offering, some huge investments, and a notable outsourcing deal are showing just how eager the healthcare industry is to harness its big data, dive into population health management, and capitalize on opportunities to cut costs and boost revenue.
As analytics vendors race to gobble up clients that are just realizing the value of analytics as a way to cope with healthcare reform, the rapidly changing market will continue to throw up surprises as it expands and matures.
2014 was a record year for investment in digital healthcare companies, led by companies focusing on chronic disease management, clinical decision support, patient engagement, and home monitoring. With $6.5 billion in venture capital scooped up by digital health companies – more than double the total funding of 2013 – there seems to be plenty of opportunity for innovation to make itself heard. StartUp Health Insight's end of the year report found that the biggest deals of the year centered around diagnostics, big data analytics, and population health management, while business intelligence and practice management technologies scored more than $500 million of the top ten deals alone.
There were more than 130 deals worth $1.6 billion in 2014 for big data analytics and population health management technologies, StartUp Health found, yet one analytics technology vendor hopes to raise a third of that during its initial public offering (IPO) in the next few weeks. Inovalon Holdings, a healthcare analytics vendor that has partnered with EHR developer Greenway and the Walgreens line of retail clinics, filed its request for a $500 million IPO on December 30.
READ MORE: Top Healthcare Business Intelligence Companies by Hospital Users
The company hopes to see better success than Castlight Health and Imprivata, which have lost value after their IPOs throughout 2014, the StartUp Health report reveals, while contributing to the sense that big data analytics companies can sustain themselves on the public market thanks to the ravenous demand of provider organizations seeking to implement healthcare analytics technologies that will boost their chances of maintaining financial sustainability throughout the challenges ahead in 2015.
But not all organizations are looking to design, build, and maintain their own infrastructure. Outsourcing the difficult task is becoming a popular alternative, and gives analytics vendors a chance to flex their muscles as they take advantage of market segment growth predicted at close to 9% over the next four years. Leaping head-first into this trend is Allina Health, a Minnesota health system with more than $3.7 billion in annual revenue that just announced a decade-long, $108 million analytics outsourcing contract with Health Catalyst.
"This agreement with Health Catalyst is unique in the industry and will accelerate outcomes improvement for those served through Allina Health as well as create a roadmap for broader outcomes transformation both here and across the country," said Penny Wheeler, MD, President and Chief Executive Officer of Allina Health. "We have made significant progress with care outcomes improvement over the last six years, and we now believe we can take our efforts to the next level by leveraging the experience and know-how of both organizations and our shared history of innovation and transformation."
With more than 90 clinics, twelve hospitals, and close to one million patients, it may come as no surprise that Allina is looking to shift the burden of further analytics development onto its long-time partner. In exchange for giving Health Catalyst access to its data warehouse and in-house quality improvement technologies, as well as transferring its current staff to the company's payroll, Allina will benefit from Health Catalyst's ability to identify areas of improvement and tackle infrastructure deployment.
The agreement, which will be steered by a joint governance committee, is a bold experiment that will no doubt provide some valuable lessons for the healthcare industry as more organizations seek the financial rewards of quality improvement and accountable care. Whether or not such arrangements will become more common among larger health systems remains to be seen, but it certainly opens up new opportunities for vendors and providers alike to explore innovative collaborations.
READ MORE: Data Warehouse, ERP Tools Top Wish List for Value-Based Care
The year may only be a few days old, but these developments certainly show that the healthcare analytics market is heading into 2015 with maturity and explosive growth on its mind. As quality reporting programs start to move into their penalty phases, the requirements of Stage 3 meaningful use are revealed, and ICD-10 hits providers with anticipated dips in revenue and productivity, the opportunities for vendors to provide innovative solutions to healthcare's most intractable problems will only increase.