Health-Related Google Searches Increase Just Before ED Visit
Health-related searches spike right before an ED visit, which may indicate an opportunity to extend predictive analytics in a new direction.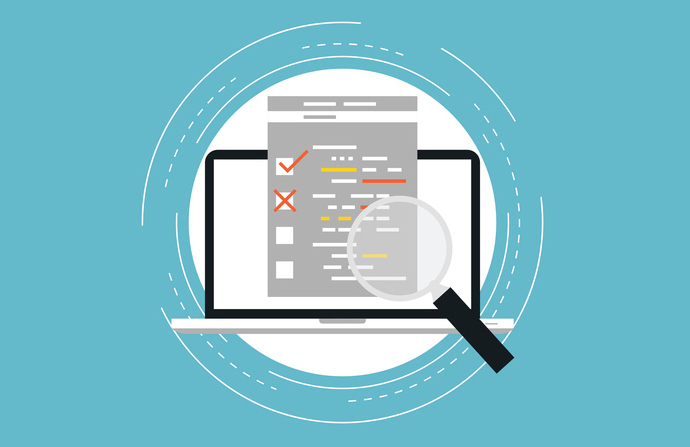 Source: Thinkstock
- The number of online searches for health-related information spikes right before a patient presents to the emergency department, indicating that Dr. Google remains a key player in patient health habits, according to a study published in BMJ Open.
In the week prior to an ED visit, the overall number of health-related searches increased from an average of 6 percent to 15 percent, researchers said.
Fifty-three percent of patients who consented to share both their electronic health record data and their Google search history after presenting to the ED had googled information directly related to their chief complaint in the week before their visit.
Close to two-thirds of patients increased their proportion of health-related searches in the seven days leading up to the ED visit, the team found. Only 15 percent of those searches were logistical in nature, such as finding directions to the nearest care facility.
Most were related directly to resolving clinical symptoms, such as exploring potential remedies for sinus pain.
READ MORE: NIH Integrates Fitbit Data into "All of Us" Research Program
"Digital media capture and document an increasing segment of our personal lives in the tracks left from online or in-store purchases, wearable devices or engagement with social media," said the team, which hailed from UPenn, Penn Medicine, and the Philadelphia VA Medical Center.
"Many of these digital traces reflect health. Facebook, Twitter and Instagram posts can reveal health-related behaviors, symptoms or diagnoses. But while these social media posts reflect what people want others to see, internet search histories reflect something potentially more revealing, which is what people want to know."
Google already offers tools to help guide patients to reputable sources for health information when searching for symptoms or complaints. In 2016, the company reworked its results to display vetted health information when a user searched for common medical terms.
While this approach may help steer users away from dubious resources or incorrect information, there is an even greater opportunity to take the analytics of health search data to the next level, the BMJ Open team asserted.
There is "enormous promise" in mining this "social mediome" for "individual-level associations between searches and health, both for public health surveillance and perhaps for the good of individual patients," they wrote.
READ MORE: Blockchain Key to Enhancing Clinical Research, Patient Data Sharing
However, since search data is private, research assistants had to contact patients on an individual level to secure consent to view and utilize the data, the study noted.
From March 2016 to March 2017, assistants approached a total of 703 patients, but only 103 patients with eligible uncensored search data, EHR data, and clinical status were included in the final sample.
Despite the significant winnowing down of participants, the researchers were pleased with the number of individuals who consented to share their data, noting that an increased cultural emphasis on consumer privacy did not appear to interfere with willingness to participate in the research.
Consenting patients were entered into a drawing for a $40 gift card, and were allowed to edit their search data before sharing it.
The high number of health-centered searches "suggest an ability to anticipate demand even for patients visiting the ED," said the researchers. "In retail contexts, search terms currently direct targeted advertisements, taking advantage of anticipated demand. One can imagine predicting the demand of hospital services in the same way advertisers predict sales."
READ MORE: Google Uses Deep Learning, EHR Big Data to Predict Mortality
"By knowing what patients search for prior to a hospitalization, we can gain a better understanding of how to respond to what matters most to patients."
In addition to informing more timely and accurate predictive analytics, examining search history could also illuminate gaps in patient understanding or opportunities to improve education in the ambulatory and acute care settings, the study suggested.
"One participant searched 'how big is a walnut', followed by 'what is a fibrous tumor?' A review of the EMR revealed the patient had been told of a walnut-sized fibrous tumor at a previous hospital encounter, but the later search histories suggest the message may not have been understood on its own," said the study.
Ensuring that providers are educating patients in terms that don't lead them back to the wilds of the internet for answers will be critical as the volume of available health data – and the level of detail in diagnoses – continues to become more granular.
"At a time when diagnosis increasingly occurs at the molecular level and when precision medicine aims to tailor treatments based on largely genetic characteristics, this study adds to our understanding of the health relevance of individuals' search histories and other digital resources," the team concluded.
"The social mediome may offer predictions about health and opportunities to target interventions as informative as what comes from the genome."