Health IT Integration Leaders Key to EHR, Big Data Success
Healthcare providers are increasingly looking to fill C-suite openings for health IT integration experts, informaticists, and other big data analytics specialists.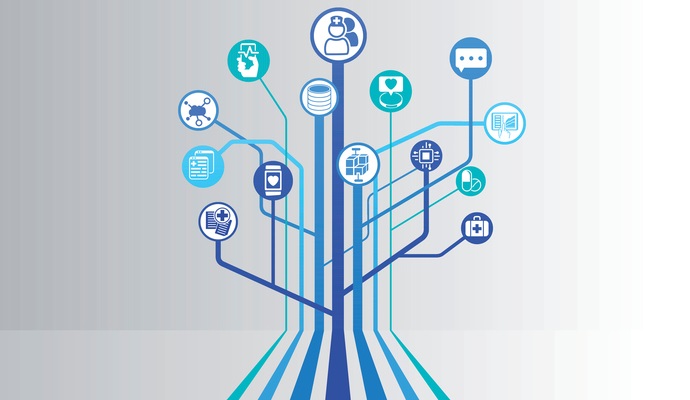 - LAS VEGAS - Strong executive leadership and a dedicated clinical health IT expert in the C-suite are helping to ensure that healthcare organizations are making the most of the electronic health records and big data analytics efforts, according to the 27th Annual HIMSS Leadership Survey released at the 2016 Convention and Exhibition this week.
Ninety-five percent of respondents consider health IT to be of major strategic value as they pursue increased clinical integration and pare down inefficiencies in primary care.
Hospitals, health systems, and other provider organizations are giving clinical integration experts more seats at the board room table, as Chief Medical Information Officers, Chief Nursing Informatics Officers, and Chief Clinical Informatics Officers gain more opportunities to guide business objectives and strategic goals.
"Clinical IT executives clearly possess a unique and valued perspective regarding the criticality of health IT on an organization's patient care focused efforts, and this orientation appears to be gaining traction in many organizations" said Lorren Pettit, Vice President of Research for HIMSS.
"While clinical IT executives are part of the overall executive team in many healthcare organizations, their presence is not universally true," Pettit added. Just under 71 percent of organizations said they had a high-ranking clinical IT executive in place.
Participants who strongly believe that health IT is an important strategic competency were more likely than others to have these executives in place. "We will definitely continue to explore and track these issues in future HIMSS research studies," he said.
The term "clinical IT executive" seems to mean many different things to the healthcare industry. Chief Medical Information Officers were the most common health IT executive on the C-suite team (53 percent), followed by Chief Nursing Informatics Officers (18 percent) and Chief Clinical Informatics Officers (13 percent).
CNIOs and CMIOs are becoming increasingly popular as big data analytics, informatics, and data science expertise become critical core competencies for forward-thinking healthcare providers. The CMIO role has doubled in popularity since 2012, rising from 9 percent to 18 percent in the latest survey. Only 36 percent of organizations had a Chief Nursing Information Officer in 2012, compared to 53 percent in 2016.
Healthcare providers aren't putting too much stock in common titles, however. Forty-four percent of respondents said their clinical IT integration experts have something else printed on their business cards.
Regardless of what their actual roles are, these executives have many of the same priorities in their sights – and they all understand that there is plenty of work to do.
Clinical integration is, understandably, the top priority for these participants. Seventy-three percent said interoperability and systems integration are areas where a strong health IT vision will help them shine. Improving the efficiency of primary care is a goal for 72 percent of organizations.
Other high-level targets for healthcare providers include quality metric improvements (68.4 percent), care coordination (67.4 percent), patient experience management (60.6 percent), and revenue cycle management (56.7 percent).
Lower on the list of opportunities for health IT to make an impact are the use of evidence-based medicine, post-acute care management, patient retention and acquisition, and supply chain optimization.
However, organizations with chief clinical integration officers in place were significantly more likely than others to place more importance on these particular areas, which may indicate that health IT experts have a more ambitious view of the value of healthcare information technology.
"The evidence from this year's Leadership Survey suggest clinical IT executives have a profound impact on the health IT orientation in many healthcare provider organizations," the report concludes.
"Despite the influence clinical IT executives appear to have in healthcare organizations, not all organizations incorporate these type of executives into the overall executive team. The evolving role and influence clinical IT executives have on healthcare organization as well as the interactions these executives have with their CIO peers has the potential to significantly shape the future utilization of health IT. As such, it is an issue we will want to closely monitor in subsequent annual HIMSS Leadership surveys."