Health Data Governance, Analytics Bring AHIMA Award to Yale New Haven
Yale New Haven Health is the winner of the 2018 AHIMA Grace Award, which recognizes organizations for strong data governance and innovative use of health data analytics.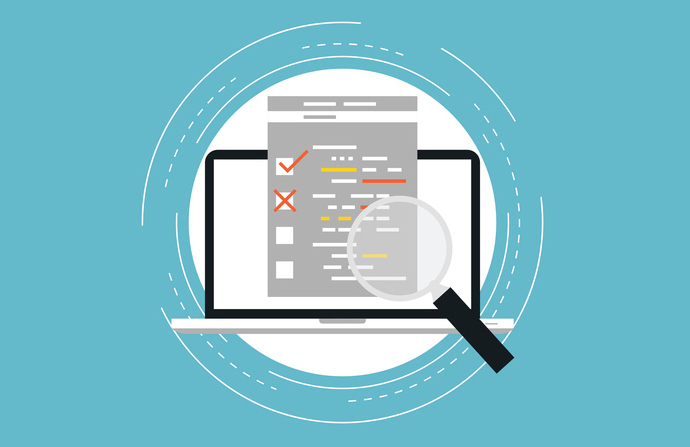 Source: Thinkstock
- A highly structured and comprehensive approach to health data governance, data analytics, and clinical documentation improvement (CDI) has brought the 2018 AHIMA Grace Award to Yale New Haven Health (YNHH).
The annual award recognizes achievements in health information management that measurably impact quality and performance, highlighting organizations that leverage data analytics to make better decisions around clinical, financial, and operational challenges.
"Yale New Haven Health leverages analytics to support business decisions, cultivates a robust information governance program, and empowers consumers to optimize their health through management of their health information through a patient portal," said AHIMA CEO Wylecia Wiggs Harris, PhD, CAE.
"HIM professionals are an intrinsic part of this organization's achievements. AHIMA is proud to present the Grace Award to Yale New Haven Health."
YNHH has made information governance a top priority across the entire health system, said Cindy Zak, MS, RHIA, PMP, FAHIMA, Executive Director of Corporate Business Services, in an interview with HealthITAnalytics.com.
READ MORE: Top 4 Ways Data Governance Can Positively Impact Patient Care
With a 97 percent accuracy rate for coding and a master patient index (MPI) error rate of just 2 percent, the health system sees a direct correlation between strong governance and downstream results.
"Governance is an extremely important part of our success," said Zak. "We have a highly structured approach to health information management and information governance, and we use analytics extensively to monitor our performance and report on what we're doing."
Executive support and clear pathways for communication and collaboration have helped the five-hospital system develop clinical documentation improvement and information management programs that ensure the quality and integrity of clinical data.
"In addition to our steering committee that includes executive sponsors such as the CMO, CFO, and CIO, we have twelve subgroups across the delivery system that look at analytics, infrastructure, and everything else that goes along with information governance," Zak explained.
"Our HIM committees make sure that our documentation templates are standardized, and we are beginning to audit copy/paste functionality through our EHR, which is from Epic Systems. Our joint data analytics team in IT looks at data integrity, and we leverage the medical staff to support that data integrity."
READ MORE: HIM Pros Must Shift from Coding to Health Informatics, Analytics
Physician champions work to ensure that any queries from the CDI department are answered as quickly and efficiently as possible, she added.
"We try to get queries completed within five days," said Zak. "If the queries aren't completed, we get our physician champions to follow up with the physician in question so that we can move forward with that process."
"We have reports going out on how much money is being held up in each functional area of coding and why it's being held up – we have a very aggressive dollar amount that we have to meet for CDI and coding, so analytics help us meet those goals."
Health information management and data governance are more than just financial initiatives, however. Yale New Haven Health received special recognition for its attention to patient data management, including the health system's ability to accurately address gender identity in the electronic health record.
"Patient identity is a very important part of safety and quality – and satisfaction," said Zak. "We have made it a point to work with patients about what they want as their gender in the medical record, and we work across the organization to prevent identity theft or fraud."
READ MORE: AHIMA: More Organizations Embrace Information Governance
"It's also important for us to work with the physicians on wrong-record errors, so that if a physician wants to move a patient from the wrong record to the right record, they come to us and we make sure all of the patient's data is transferred appropriately."
Successfully creating a culture of information governance is a challenge for any organization, especially one as large and complex as YNNH, says Zak.
In order to develop and deploy impactful data governance programs, provider groups should seek out credentialed and experienced HIM professionals who are comfortable advocating for change, she suggested.
"In HIM, most of what we do involves speaking up," said Zak. "We can't sit back – it's our job to make processes work correctly, and that often means pointing out when something can be improved. If there's an issue, we have to bring it up. We have to stand out and be noticed."
"It takes hard work to be successful with information governance. It takes employee engagement and the ability to work closely and collaboratively with almost every other department in the health system. A lot of it is about building relationships, building trust, and advocating for the importance of what we're doing."
Yale New Haven Health will officially accept its award at the 2018 AHIMA Convention and Exhibit taking place in Miami in September.
AHIMA will also recognize the University of Kansas Health System, which has received an honorable mention for leveraging analytics to improve clinical documentation and patient care.