Greenway Adds CommonWell Interoperability Services to EHR
Greenway Health is the second major EHR vendor to offer CommonWell Alliance interoperability services to its customers at no cost.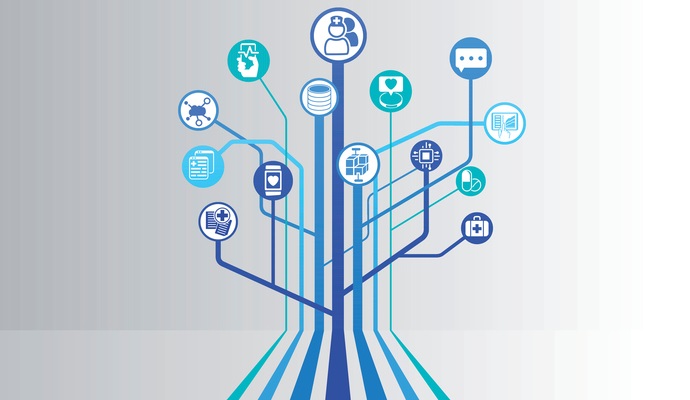 - The CommonWell Health Alliance's interoperability services are now available to certain customers of another major EHR vendor, Greenway Health announced this week, making care coordination and health information exchange that much easier for thousands of healthcare organizations.
Greenway, a founding member of the CommonWell organization, is following in Cerner's footprints by integrating the Alliance's no-cost interoperability services into its core EHR offerings. The technology aids data exchange in four key areas: patient identification and matching, record location, consent management, and trusted data access.
"At Greenway Health, we don't believe in barriers to clinical data," said CEO Tee Green. "Innovative partnerships like CommonWell are one way we enable the secure data flow that leads to connected care and, ultimately, better health outcomes."
"The Alliance gives our customers and other participants a more secure way to gain a more comprehensive view of the patient's health history, regardless of the point of care or what information system was used. This will enable clinicians to make the most informed decisions possible."
The Alliance has challenged the healthcare industry to expand the use of data standards that will allow seamless communication across vendor lines. Since its inception in 2013, it has steadily added to its list of partners – and sparked some intriguing rivalries.
READ MORE: CT Medical Society Announces New Health Information Exchange
CommonWell has never shied away from needling its most conspicuous non-participant, Epic Systems, about its approaches to interoperability. Epic, The Sequoia Project, and other partners have decided to back the developing Carequality network instead of joining CommonWell, a tactic that Carequality views as complementary instead of competitive.
Carequality announced its own step forwards this week, adding three new members to its roster. HIETexas, Transcend Insights, and ZOLL Medical will add experience and knowledge about health information exchange, population health management, and the needs of emergency medical services, a press release states.
"Carequality quickly transitioned from a concept into a functioning collaborative," said Dave Cassel, director of the Carequality initiative. "In one year, the collaborative set up a trust framework for interoperability and began testing it in real-world environments. We're proving that our approach works, and more and more organizations are embracing Carequality as a viable way to bridge the many exchange networks already in production."
CommonWell is also pushing forward with its big plans for developing a large-scale interoperability ecosystem. In addition to boasting seven major health IT powers as founding members, it has been steadily adding to its membership rolls, and is now in the process of transitioning from conceptual partnership to real-life service provider.
"Standing up a nationwide infrastructure is not a simple thing," noted Bob Robke, Chairman of the Board at CommonWell and Vice President of Interoperability at Cerner, in an interview with HealthITAnalytics.com. "You need someone to drive the first spike into the railroad, as it were - someone has to be willing to start leading it."
READ MORE: Unfiltered EHR Data Overloads Physicians, Perpetuates Burnout
"The network is only as good as the amount of data that can flow across it, and the amount of good it can bring to the end users. So part of our initial challenge is to get to this critical mass to show that when data starts moving, it's a very valuable system to take part in."
CommonWell partners now cover approximately 70 percent of the acute care EHR market and nearly a quarter of the ambulatory EHR market. While only a few of those partners can currently offer interoperability capabilities developed by the Alliance, early adopters of the technology are enthusiastic supporters.
"With a growing population that's typically been seen in multiple hospitals, doctor's offices and other care venues, integrating CommonWell services with our Greenway Health solutions just made sense," said Nancy Brown, RHIA, practice administrator at The Veranda, a multi-specialty primary care practice that follows the patient-centered medical home (PCMH) framework for population health management and coordinated care. "As a PCMH, you can't develop and execute a care plan if patients don't even recall everywhere they've received care, let alone all of their medications, lab results and procedures."
"CommonWell will enable us to quickly gather more of the relevant patient records so we can better coordinate that care and deliver better potential outcomes," she added. "This is really the future of healthcare, and I'm glad we're participating in it, on the front lines."
Greenway is currently rolling out the offering to customers of its Prime Suite, and hopes to follow suit with its other technology products in the near future, said Green. "We're determined to tear down barriers to the safe and efficient sharing of pertinent data across healthcare stakeholders, making coordinated and effective care a reality. Offering CommonWell services to our customers at no charge, easily accessed from our system and our customers' workflows, takes that commitment yet another step."