Flexible Healthcare Data Strategy a Must for Accountable Care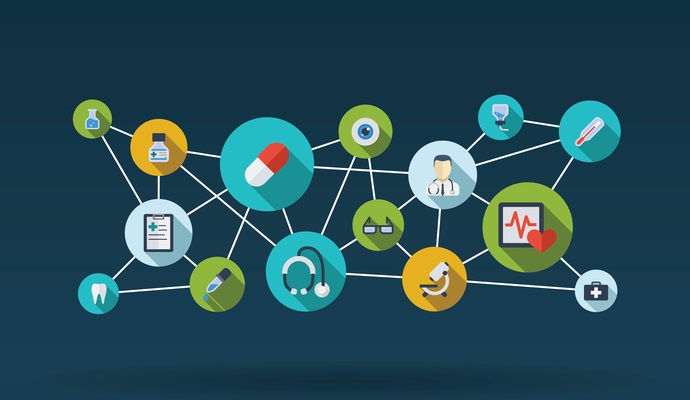 - Arguably, accountable care has made the transition from experimental pilot to the new standard in healthcare payment, but many healthcare organizations are still unsure of how to take advantage of what risk-based reimbursement has to offer.  Bundled payments for episodes of care promise big savings for payers and incentives for providers, but retooling an organization's healthcare data strategy to meet the demands of value-based revenues is not an easy task.
To read part one of this interview, please click here.
Providers must start with a solid understanding of what data they have and how to use it if they are to see success in an industry that is relying more and more on clinical analytics, predictive algorithms, population health management, and standardized delivery of care to improve outcomes and lower costs.
"The market is asking for episode-based reimbursement for high intensity services.  I mean, fee-for-service is not dead, and it's not going to be dead for quite some time," said Dr. Joseph Cacchione, Chair of Operations and Strategy at the Heart and Vascular Institute at Cleveland Clinic.  "We see six and a half or seven million patients at the Cleveland Clinic each year, and we only have about 100 thousand lives under contract for population health management right now.  So you have to have a dual approach."
That slow but steady transition into value-based reimbursements relies on the use of big data as a business asset for healthcare organizations.  But providers can't just pat themselves on the back for having the data.  They have to learn how to use it to drive the changes that will support their increasing financial vulnerabilities to bad outcomes.
READ MORE: Health Data Exchange, EHR Dashboards Underpin a Successful ACO
"At the end of the day, data for the sake of data isn't going to change anything," says Dr. Anil Jain, Chief Medical Officer at Explorys and Consulting Staff at Cleveland Clinic.  "We need to be able to distill it down through the process of trustworthy analytics to something that is going to change the way clinicians behave.  The idea is to be able to give providers a higher level clinical decision support than what the typical enterprise EHR can give."
"Most of the time, when doctors use an EHR, they're really only aware of all the events that happen within that health system, and they certainly don't have a respect or an understanding of the actuarial risk that the patient has.  They look at blood pressure; they look at heart rate; they look at temperature.  They look at the medical history and try to get a picture of their clinical risk.  But by being able to put the results of predictive analytics in front of the clinicians, now we're bringing them into the population health management process, and helping them adapt their healthcare data strategy to what's happening in the industry today."
For providers that wish to leverage predictive analytics, it's not just important to start out with a plan.  The organization should have specific goals in mind, whether it's transitioning to bundled payments, reducing hypertension across a certain population, taking advantage of new chronic disease management reimbursements from CMS, or just cutting wait times in the emergency department.
"You have to have a strategy for how you're going to bring the data together," Jain explained.  "What are the processes that ensure data is reliably being collected?  Who holds the data, and who really understands it?  Make sure you start with that.  If you're choosing an analytics partner, make sure you avoid people who don't have a very clear understanding of the use cases that need to be solved."
"When it comes to population health management or any of these financial changes, picking the right partner can be very problematic.  There are a lot of things that happen in analytics that are open to interpretation.  Providers need to understand the biggest problems that they have.  Not everyone has the same challenges. Your partners need to be flexible enough to solve a wide variety of issues, many of which are definitely going to change over time."
READ MORE: CIOs Focus on EHR Optimization for Population Health, Analytics
"Most providers who want to get involved with data analytics will say, 'All right, I'm going to bring in an enterprise data warehouse team and build and entire data warehouse.'  Well, that may be a very satisfying thing for them to sit back and think about, but that might not be the best way to make progress," Jain says.
The traditional data warehouse model might help to target some basic problems the organization is facing, but might not be flexible enough to grow and adapt to the increasingly complex financial and clinical problems predictive analytics are intended to solve. "Once you solve one problem, you're going to have another problem that you're going to want to tackle," he said.  "You're going to start wanting to get more and more sophisticated, so you have to have a process by which you're going to mature through your analytics use."
Cleveland Clinic attracts a large proportion of its patients from other areas of the country seeking care for acute and complicated conditions, thanks to its sterling reputation for quality outcomes.  For such an organization, focusing on the financial impact of episodes of care is an important part of an overall healthcare data strategy that includes collaborating with regional organizations to standardize best practices, increase patient-centered care, and reduce expensive variations in care.
"I think we have been able to demonstrate that we can manage risk through an episode of care," Cacchione says.  "At the DRG level, we've taken out several things that we now think were superfluous that we used to do as a routine.  We went through the literature carefully, and we don't think we need to do certain services anymore.  It means we're able to offer lower prices to the people that are actually paying the bills.  It's a way to save money for the entire healthcare system."