FHIR Can Move Genomics from Prediction to Precision Medicine
FHIR will play a critical role in ensuring that genomics can move beyond a basic predictor of risk and towards a future of truly actionable precision medicine.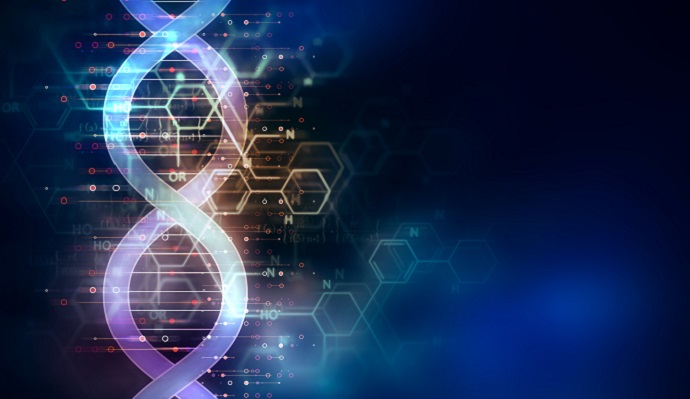 Source: Thinkstock
- In just a few short decades, the field of genomics has expanded dramatically, transitioning from a specialized discipline of academic biology into a mainstay of clinical care at academic medical centers, dedicated precision medicine hubs, and a growing number of community hospitals. Genetic sequencing kits are even available for sale to the curious public for home consumption, opening up brand new avenues for integrating genetic risk into healthcare decision-making.
At the same time as DNA sequencing is starting to hit the mainstream, big data analytics is beginning to show its value for healthcare providers who suddenly have huge volumes of genomic data on their hands. Genomic data can tell providers a great deal about their patients – if they have the right tools to store, extract, analyze, and exchange the data with other health IT systems.
Recent advances in machine learning, interoperability, and predictive analytics – not to mention the advent of FHIR – are beginning to unlock the value of genomics, shifting the field from abstract research and broad conjecture about a patient's future into precise, detailed, and actionable information about how specific actions will impact an individual's health.
"Genetic data isn't just a predictor anymore," said Grant Wood, Senior IT Strategist at Intermountain Healthcare Clinical Genetics Institute. "We can do so much more with it now other than just telling a patient that he has a 20 percent chance of developing a certain disease at some point in his lifetime."
READ MORE: Precision Medicine, Population Health Share Strategies and Goals
"We can now use it to understand which therapy will work and which one could be a waste of time and resources – or result in an adverse event. Genomics is a lot more actionable than it used to be, and that means that providers need to have access to the data if they're going to make the best possible decisions."
Healthcare organizations have started to express keen interest in taking advantage of this shift away from speculative prediction and towards meaningful clinical decision support. Many are already building clinical programs founded on genomics and engaging in partnerships, research programs, and collaborations to enhance their precision medicine competencies.
In 2016, close to a third of providers told HIMSS Analytics that they were already employing precision medicine tools and strategies in everyday care, while a separate poll by SAP and Oxford Economics found that 74 percent of organizations believe personalized medicine will be widespread by the end of 2018.
Oncology and neurology are the two areas where genomics are likely to make the biggest impact in the short-term, bolstered by funding and research opportunities from the 21st Century Cures Act, the Cancer Moonshot, and the national Precision Medicine Initiative.
But organizations like Intermountain that envision taking a precision approach to even more disciplines will need to work crafting health IT infrastructure that can support the integration of genomics in every facet of patient care – and that is not a simple task, Wood pointed out.
READ MORE: How Precision Medicine Will Shift from Research to Clinical Care
"At Intermountain Healthcare, we are working to build out the infrastructure required to integrate genetic testing more deeply into our care practices," he said. "With the amount of data that genetic testing is going to generate at scale, we need to plan carefully so we can use our storage resources well."
Intermountain has been using an enterprise data warehouse for around a quarter of a century to store its clinical data and other relevant datasets, Wood said. "But if we are going to support all this genetic data we're going to be generating, we have to focus on building a repository that can handle it," he added.
"We can't store all that information in the electronic health record. Genomic datasets are huge, and it would bog down the EHR to no end if we tried to store all that data for every patient within the system," he explained.
"And as an industry, we can't keep storing genetic test results as PDFs or images of reports. That data is not accessible for analytics, which means it's more or less useless in the long term. The idea is to have the patient's genetic and genomic data in an external repository that is linked to the EHR so it's accessible and malleable without compromising the performance of the system."
The Fast Healthcare Interoperability Resource (FHIR) is going to play a "huge role" in accomplishing those goals, Wood predicted. In addition to his work at Intermountain, Wood is also a member of the HL7 Clinical Genomics Work Group, which aims to help the industry overcome technical barriers to deploying FHIR in the precision medicine community.
READ MORE: Precision Medicine, Big Data Partnerships Will Enhance Treatment
The internet-based data standard "is the best way we have to move data back and forth from repositories to user interfaces," he said.
"And because genomic data is so large and complex, we are definitely going to need a mechanism to extract the bits we need from the repository when we need them without expecting an application or an EHR to cope with terabytes of data internally. FHIR is how we can do that."
Ultimately, genomics data should be integrated seamlessly into decision making at the point of care, accessible within the EHR so that patients and providers can make collaborative choices based on meaningful, accurate, and highly personalized data.
"If a physician is prescribing a drug, you want the EHR to be able to suggest a companion diagnostic test that might determine whether or not the patient's genetics will render the drug ineffective or reduce its impact in some way," he said.
"If the test has already been performed, the physician needs the EHR to bring in that data during the prescribing process so he or she can make a decision about whether to go with that therapy, or maybe try another, or alter the dosage. Without a very strong link between the data repository, the analytics engine, and the EHR interface, we won't be able to achieve that."
These innovative uses for genomic data will complement and enhance the data's inherent value for making predictions on an individual and population-wide scale, he added.
"It's not rocket science to tell a middle-aged patient that their risk for cardiovascular disease and certain cancers is higher than it was when they were 25," Wood said. "You don't need genomics to paint risk in broad strokes. But genomics can give that patient the details that might really prompt them to start getting more exercise or change their diet."
"It's fine to say that a 70 year old has a higher risk of stroke than a teenager, but it's a lot more powerful to say to someone that based on their individual DNA, they have a 47 percent higher chance of having a stroke in the next ten years than the average patient unless they work to lower their blood pressure."
As organizations start to collect more genomic data on their patients, they will be able to develop more accurate and detailed predictions about common population health management concerns, such as cardiovascular disease or diabetes, in addition to refining their clinical decision support capabilities for tailoring specific treatments.
"We are collecting bigger and bigger genetic datasets now that testing is getting less expensive, and patients are starting to be willing to share it with researchers," said Wood. "As we develop the ability to dig through these massive datasets – and that is where the promise of machine learning and artificial intelligence will start showing its value – our insights are going to increase exponentially."
And as disparate organizations start adopting application programming interfaces (APIs) and FHIR-based data exchange infrastructure, those insights are likely to include the marriage of datasets never before combined by researchers.
"Epigenetics, which is the science of looking how genes and the environment interact with each other, is going to see a huge benefit from FHIR," said Wood. "FHIR can be the bridge that helps connect genomic data and clinical data with information from the local air quality database, or the water quality database, or some source that the CDC has."
"Then we can make an app that grabs all these bits of data that have never been brought together before, and now we've got insights into something that we couldn't possibly have known without assembling the big data like this. FHIR is going to be the glue that holds it all together."
The data standard has the potential to make it faster, easier, and cheaper to take advantage of the growing wealth of genomic data being produced across the care continuum. And it's going to happen quickly, Wood cautioned.
"We need to start thinking, right now, about how to develop the IT tools and systems that will support us as we move into that environment. Genomics is going to impact everything that clinicians do, and the sooner we equip ourselves with the knowledge of how to leverage that data in a meaningful way, the better off we'll be as providers and as patients."