FDA Recognizes Genomic Database to Advance Precision Medicine
For the first time, the agency is recognizing a public genomic database as a source of valid information to accelerate precision medicine development.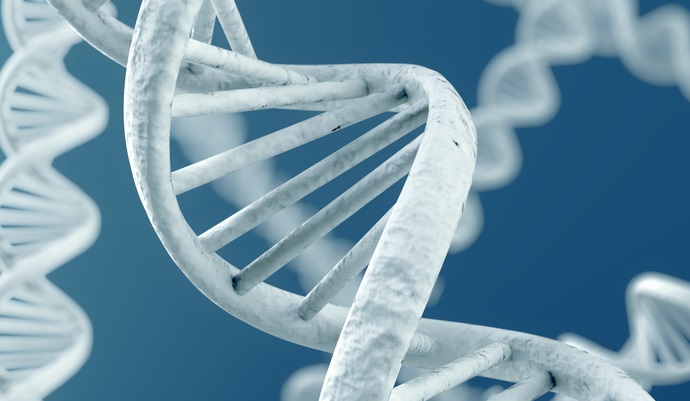 Source: Thinkstock
- The FDA has formally recognized a public database containing genomic information, a significant step forward in driving the development of precision medicine and novel diagnostic technologies.
The agency is recognizing the genetic variant information in the Clinical Genome Resource (ClinGen) consortium's ClinGen Expert Curated Human Genetic Data, a database funded by NIH.
This recognition will allow test developers, including those who use next generation sequencing, to rely on the information in the database to support the validity of their tests instead of having to generate the information on their own.
Genetic tests can help inform treatment decisions by examining hundreds to millions of DNA features. The availability of these tests is critical for advancing disease research, treatment development, and patient care. However, most genetic data is not collected and stored in a way that allows clinicians and researchers to access it.
To help accelerate the development of reliable genetic tests, the FDA issued final guidance in April 2018 that would encourage data sharing and outline how test developers can rely on evidence in FDA-recognized public databases. The new recognition of the ClinGen database means that developers will not have to demonstrate the reliability of the database or the information within the database before proceeding with their research.
"Technological and clinical advances in genetic tests mean that patients and providers have a better understanding of the causes of disease and potential treatment options. The availability of genetic tests is opening up new opportunities to segment illnesses into more treatable subsets and enabling the development of targeted therapeutics aimed at these previously unknown categories of disease," said FDA Commissioner Scott Gottlieb, MD.
"These new medicines increasingly show outsized benefits in small populations of patients with rare, hard-to-treat and sometimes fatal conditions. The ability to use diagnostics to identify these rare subsets is a key element in driving this transformation in medical care and drug development."
ClinGen brings together more than 700 clinical and research experts to develop standard processes for reviewing data and genetic variants and their connections to health and disease. The experts then make this information available for unrestricted use in the community. In its recognition of ClinGen, the FDA anticipated that researchers may add new genetic variant information, or modify existing data, on an ongoing basis.
"A major current challenge for precision medicine is the need to translate new discoveries and data from the Human Genome Project so that this information can be used by physicians and other health care providers to improve health," said NIH Director Francis S. Collins, MD, PhD.
"ClinGen provides a standard curated data reference of genetic variants to facilitate the development and implementation of genetic tests for use by health care professionals, which is critically important for moving science into practice."
This new recognition will improve access to genetic tests and further advance precision medicine.
"The FDA is committed to supporting the development of these novel technologies that provide critical, potentially life-saving information. With our policies, we've sought to create an efficient regulatory pathway that promotes the more rapid development of important tests that can transform medical care while assuring their accuracy and clinical relevance," Gottlieb concluded.
"Our continued efforts, including today's recognition, will advance this process and help patients gain access to more sophisticated tests that provide important genetic information, allowing for more targeted medical care."