FCC Plans to Map Broadband Access to Aid Chronic Disease Care
Improved chronic disease management and broader access to telehealth services are the goals of the FCC's new broadband access mapping project.
- The Federal Communications Commission (FCC) is taking an analytical approach to understanding the broadband infrastructure needs of healthcare organizations and their patients.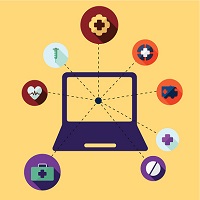 A new broadband health mapping tool will allow stakeholders to understand the availability of internet resources at a community level, which may help providers tailor their population health management, chronic disease management, and patient engagement programs accordingly.
The FCC's Connect2Health Task Force and the Partnership to Fight Chronic Disease will unveil the tool on August 2 during a live Washington, DC event.
"The Mapping Broadband Health in America tool enables more efficient, data-driven decision making at the intersection of broadband and health and promotes stakeholder collaboration," the FCC says in its event announcement.
"By allowing users to ask and answer questions about broadband and health at the county and census block levels, the tool provides valuable data and insights to drive broadband health policies and connected health solutions for this critical space."
While the FCC doesn't typically receive the same level of recognition in the health IT space as other agencies like CMS, ONC, and the FDA, it has played a critical role in extending the nation's broadband network to rural areas that may not have had reliable service in the past.
In 2013, the agency announced an annual investment of up to $400 million in bolstering the infrastructure required to bring telemedicine services to rural areas, and has also taken an active role in developing dependable internet connections for providers who would like to use EHRs and health information exchange tools to communicate with their partners and colleagues.
Inadequate broadband access has often been cited as the "missing link" for telehealth, and has significant implications for patients' abilities to engage in self-care for chronic diseases, access educational materials, and foster a consistent dialogue with their providers.
Approximately 7 percent of healthcare providers in rural areas do not have reliable broadband internet access, and those with the technical ability to connect to the internet often have to pay exorbitant fees to do so.
While the EHR Incentive Programs do include an exemption for certain rural providers who do not have sufficiently speedy broadband available to them, there is no regulatory waiver available from patients with pressing chronic disease management needs or acute conditions that could be best managed through telemedicine, remote monitoring, mHealth messaging, or other internet-enabled methods.
The Connect2Health Task Force has been instrumental in promoting policies and regulations that would further strengthen broadband connectivity in underserved areas, and has also encouraged the development of technologies that leverage mobile devices, community resources, and educational opportunities while being fully accessible to people with disabilities.
"Broadband-enabled health solutions can help communities better manage chronic disease, address language barriers, improve health literacy, ensure that our veterans adjust and thrive, and help improve overall population health and wellness," said Connect2Health Commissioner Mignon Clyburn.
The new mapping tool aims to continue this mission by identifying gaps in connectivity at the neighborhood level, highlighting opportunities for improvement, and giving community coalitions the data they need to form new partnerships and tailor their activities to their unique needs.
"Recognizing that technology innovations in clinical practice and care delivery are fundamentally changing the face of health care, C2H has been exploring and analyzing the intersection of broadband, advanced technology, and health," the announcement says.
"This mapping tool builds on the group's work and reflects the overarching vision of the Task Force for leveraging broadband in health: Everyone connected to the people, services, and information they need to get well and stay healthy."