Developing a Health IT, Big Data Analytics Strategy for 2015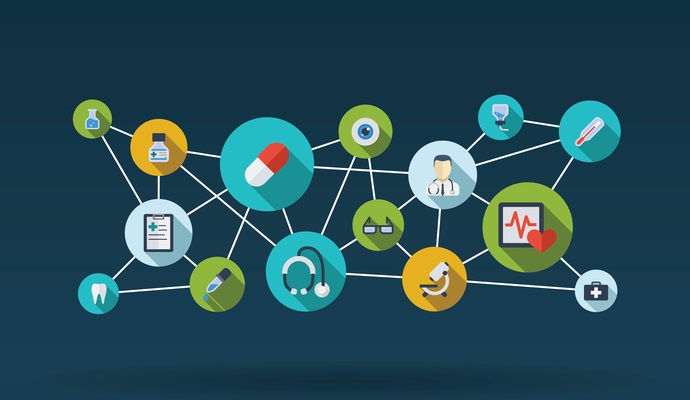 What goals should providers have in mind for 2015 as big data analytics, data governance, and population health management begin to build steam?
- New Year's Eve is right around the corner, and while patients (and their providers) may be making resolutions to eat better, exercise more, and quit smoking cigarettes, healthcare organizations can make some large-scale resolutions of their own.  Big data analytics will be the name of the game in 2015 as providers search for tools to help them remain financially competitive, meet accountable care initiatives, and manage population health.
As healthcare organizations move into a new year filled to the brim with mandates, challenges, and change, they will need to define their strategic goals and build engagement and commitment among staff members, stakeholders, and patients.
Preparing for ICD-10 and other upcoming mandates
If 2013 was the "Year of EHR Replacement" and 2014 was the "Year of the Data Breach," 2015 will certainly be known as the "Year of the Federal Mandates."  Between the high likelihood of ICD-10 coming to bear on October 1, the anticipated flood of Stage 2 Meaningful Use attestations, and beginning of penalty phases for the EHR Incentive Programs and other quality reporting programs, the federal government will be pushing providers hard to meet lofty goals – and will not hesitate to punish them for failure.
Many of these goals are based on the advanced use of EHRs and other health IT infrastructure, and can be met through the use of big data analytics, clinical intelligence, and health information exchange.  Understanding the interplay of ICD-10 with larger data governance objectives, the impact of meaningful use on interoperability, and the importance of population health management for participation in the Hospital Value Based Purchasing or Inpatient Quality Reporting programs, among others, will help providers prepare for these challenges.
READ MORE: Healthcare Business Intelligence, Big Data Tools Spark Investment
CMS is attempting to make participation in these programs easier by aligning reporting periods and other requirements in order to address complaints about the burdens of participation, but providers are still responsible for meeting quality targets implementing the analytics and health IT tools that will help them to track performance and identify opportunities for improvement.
Organizational leaders should be clear about what programs they are participating in, what will be required through workflow changes or increased documentation needs, and how these programs will affect care quality, administrative functions, and daily expectations.
Working towards accreditations, certifications, and designations
There are a number of important accolades available for healthcare providers that measure care quality, health IT sophistication, big data analytics adoption, and population health management skills.  These designations include the Patient-Centered Medical Home (PCMH), Medicare Shared Savings Program (MSSP) Accountable Care Organization (ACO), and the various grades along the HIMSS models for EHR adoption, analytics adoption, and continuity of care maturity model.
Working towards these achievements takes focus, time, dedication, and resources, but can produce significant quality improvements and opportunities for greater efficiency that reverberate across many domains.
READ MORE: Revenue Cycle Analytics Enable Value-Based Care for Pediatrics Group
The New Year is the perfect time to explore which recognitions may be worth pursuing, and how aspects of these models can provide a step-by-step framework for quality improvements, technological upgrades, and other strategic advantages.
Leveraging the power of the patient population
A healthcare organization's data may be one of its greatest assets, but its patients are, perhaps, even more important.  The necessity of patient engagement in a world where outcomes rule reimbursement cannot be overstated.  While Stage 2 meaningful use requires the implementation and use of the patient portal, engagement goes far beyond logging in to browse lab results once or twice a year.
"Patient engagement is critical if we are to transform the healthcare system," said Patrick Ryan, CEO of Press Ganey to EHRintelligence. "As you look at reform and the future of healthcare, it will be by giving all patients the opportunity to have their voices heard and engaging them in their care," he maintains. "It has been demonstrated that patients who are engaged and communicated with regarding their care have better clinical outcomes and achieve that more cost-effectively than other patients."
Healthcare organizations must understand their patient population, identify potential barriers such as low levels of health literacy or a lack of access to the internet, and develop innovative methods of overcoming these challenges if they are to see the positive impact of an engaged consumer base.
READ MORE: AI, Machine Learning as a Service Set to Overhaul Healthcare
Providers may wish to start off 2015 by conducting internal assessments about patient engagement techniques while fielding polls or surveys to patients about what services they would like to see and how their providers can help them achieve their goals.  From there, organizations can choose population health management techniques to explore, including targeted chronic disease management programs, the expansion of cancer screenings and preventative care, or other public health initiatives in partnership with community stakeholders.
Overhauling data governance and information security
At the core of these reforms must be a commitment to ensuring strong data governance, patient privacy, and data security.  Patients remain critically concerned with the way their personal health information is collected, transmitted, and used, and may even withhold valuable data from their providers if they feel that it might be unsafe.  With a recent HIMSS survey finding that nearly half of healthcare organizations have no formal data governance policies in place, now is the time to develop guidelines and procedures that will help providers collect data safely, store it securely, and use it appropriately to foster clinical analytics, clinical decision support, and population health.
Developing a robust and effective big data analytics infrastructure requires healthcare organizations to possess clean, integrated, high-value data that can be accessed and manipulated to produce meaningful, actionable reporting.  Without strong data governance principles in place, organizations may not be collecting the data that they think they're getting, and may not be able to produce the results they were hoping for.
2015 may be the year when big data analytics hits its stride, and data governance must keep pace alongside it.  Without a strong and structured foundation that rules the collection, storage, and use of patient information and clinical data, organizations will be handicapping themselves in the race towards analytics and quality reforms.  In order to see success in a healthcare environment that will increasingly rely on data as a fundamental business asset, providers should resolve to put good data practices at the top of their wish lists for the upcoming year.