Big Data Analytics Pin Colon Cancer Deaths on Care Variations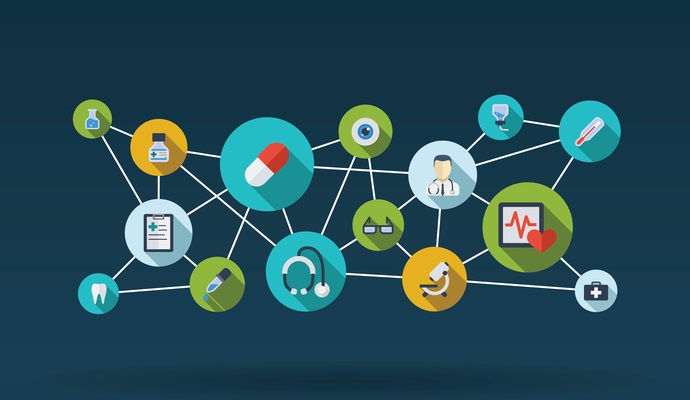 - Variations in care that deviate from evidence-based guidelines may be responsible for a disproportionate number of colon cancer deaths among African American patients, according to a new study from Stanford University.  Using big data analytics to synthesize insurance claims, patient registries, and discharge information, lead author Kim Rhoads, MD, MPH, assistant professor of surgery, found that integrated delivery networks that adhered to national treatment guidelines helped to significantly reduce racial disparities in colon cancer survival rates.
"Historically, we've taken less than a critical eye on our own health-care system in terms of how we can take the lead in addressing disparities," Rhoads said of her research, published this week in the Journal of Clinical Oncology, in a press release.  "The big takeaway in this paper is that it's treatment, not necessarily patient factors, but following evidence-based guidelines that gives all patients the best chance for survival. Our work also suggests a real opportunity to equalize these racial differences."
The study examined more than 30,000 patients using data from the California Cancer Registry and the National Comprehensive Cancer Network to highlight the differences in care between integrated healthcare systems (IHS) and standard hospitals.  Integrated systems tended to deliver care based on national guidelines significantly more frequently than other providers, and boasted nearly equal survival rates for minority and white patients, despite the overall tendency for black patients to experience higher mortality rates across the healthcare system.  For example, researchers in Michigan found a 33% higher risk of mortality for minority patients undergoing coronary artery bypass grafting than for white patients.
Rhoads and senior author Laura Schmidt, PhD, MPH, professor of health policy at the University of California-San Francisco, credit the finding to the ability to compare patient registries and outcomes data with the hospitals' financial information and organizational structure by using big data analytics.  "There was a unique opportunity to link data sets in such a way that you can look at this problem in a really different way," said Schmidt.
The study proposes that integrated delivery networks may be the key to reducing health disparities and could form the foundation for accountable care organizations that will provide minority patients with better evidence-based care.
A separate study published in the American Journal of Managed Care last year adds to the notion that accountable care is vital for equalizing care across racial and ethnic lines, associating pay-for-performance reimbursements with a 2.5% reduction in the disparity between treatment levels for acute myocardial infarction in white patients and minority patients.
Integrated healthcare systems provide organizational support for coordinated care, and may have a higher reliance on health IT that allows for better communication and health information exchange.  Navigating a cohesive system where clinicians are more aware of a patient's other treatments and status along the care continuum may be much easier within an IHS, and might contribute to the improved outcomes for patients.
"Outside an integrated system, where the health care is fragmented, a patient must become his or her own advocate to piece together appropriate treatment," Rhoads said. "With health-care reform, millions more patients are coming into the system, and we're going to need to become more integrated in order to meet the demand. We're going to need to work more closely together, decrease variations in care and standardize what we do.  In this paper, we have a model that shows that when you do this, you get better colon cancer outcomes for everyone."