Amazon Takes on Unstructured EHR Data with Machine Learning, NLP
Amazon Comprehend Medical will use machine learning and natural language processing to comb through unstructured EHR data in an effort to improve the delivery of healthcare.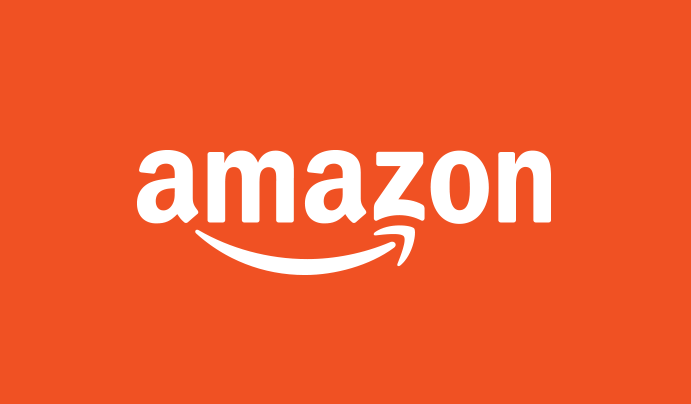 Source: Amazon
- Amazon is taking another big step into the healthcare industry by announcing a new machine learning service that can extract meaningful information from unstructured EHR data and free-text clinical notes.
Amazon Comprehend Medical will allow developers to comb through unstructured electronic health record data to pull out key clinical terms related to a patient's diagnoses, medications, symptoms, treatments, and other interactions with the healthcare system.
The company hopes the new offering will democratize access to advanced machine learning by reducing the need for custom-built solutions and extensive one-off programming for specific projects.
"The majority of health and patient data is stored today as unstructured medical text, such as medical notes, prescriptions, audio interview transcripts, and pathology and radiology reports," explained Dr. Taha A. Kass-Hout and Dr. Matt Wood.
"Identifying this information today is a manual and time consuming process, which either requires data entry by high skilled medical experts, or teams of developers writing custom code and rules to try and extract the information automatically,"
READ MORE: Amazon, Google, IBM Pledge Health Data Standards, Interoperability
"In both cases this undifferentiated heavy lifting takes material resources away from efforts to improve patient outcomes through technology."
"Comprehend Medical helps health care providers, insurers, researchers, and clinical trial investigators as well as health care IT, biotech, and pharmaceutical companies to improve clinical decision support, streamline revenue cycle and clinical trials management, and better address data privacy and protected health information (PHI) requirements."
The HIPAA-eligible service will be covered under Amazon Web Services' (AWS) business associate agreement, ensuring the privacy and security of patient data that is run through the system.
No data is stored on Amazon servers or used for training the machine learning and natural language processing models, the company said. Instead, customers connect through an application programming interface (API) and retain control of all their data assets.
As a result, Amazon anticipates that healthcare organizations of all sizes and types will be able to harness the potential of unstructured data for a number of high-value use cases.
READ MORE: Amazon Scoops Up PillPack in Possible Population Health Play
"Unlocking this information from medical language makes a variety of common medical use cases easier and cost-effective, including: clinical decision support (e.g., getting a historical snapshot of a patient's medical history), revenue cycle management (e.g., simplifying the time-intensive manual process of data entry), clinical trial management (e.g., by identifying and recruiting patients with certain attributes into clinical trials), building population health platforms, and helping address (PHI) requirements (e.g., for privacy and security assurance)," said Kass-Hout and Wood.
Amazon is already putting its machine learning skills to the test in conjunction with Seattle's Fred Hutchinson Cancer Research Center. The two organizations are working together to better match patients with clinical trials for cancer therapies.
With the machine learning service, the cancer center was able to drastically reduce the time required to index patients who may be eligible for clinical trials based on their conditions and medical histories. By leveraging the machine learning tool, Fred Hutchinson was able to process millions of records in hours instead of days.
"Curing cancer is, inherently, an issue of time," said Matthew Trunnell, Chief Information Officer, Fred Hutchinson Cancer Research Center. "For cancer patients and the researchers dedicated to curing them, time is the limiting resource. The process of developing clinical trials and connecting them with the right patients requires research teams to sift through and label mountains of unstructured medical record data."
"Amazon Comprehend Medical will reduce this time burden from hours per record to seconds. This is a vital step toward getting researchers rapid access to the information they need when they need it so they can find actionable insights to advance lifesaving therapies for patients."
READ MORE: Amazon, APIs to Support Cloud Informatics Platform for Life Sciences
Roche Diagnostics is another AWS customer using Comprehend Medical to extract actionable insights from unstructured clinical data.
"Roche's NAVIFY decision support portfolio provides solutions that accelerate research and enable personalized healthcare. With petabytes of unstructured data being generated in hospital systems every day, our goal is to take this information and convert it into useful insights that can be efficiently accessed and understood," said Anish Kejariwal, Director of Software Engineering for Roche Diagnostics Information Solutions.
"Amazon Comprehend Medical provides the functionality to help us with quickly extracting and structuring information from medical documents, so that we can build a comprehensive, longitudinal view of patients, and enable both decision support and population analytics."
The new offering positions Amazon well to compete with other analytics service providers – perhaps most notably, UnitedHealthcare's Optum – and to support its still-unnamed partnership with JP Morgan Chase and Berkshire Hathaway.
The ability to dig into the vast treasure trove of unstructured medical data gives Amazon an edge with identifying subtle patterns in individual outcomes as well as population health, both of which can help to create personalized experiences while lowering costs.
"Comprehend Medical can identify medical conditions, anatomic terms, medications, details of medical tests, treatments and procedures," said Kass-Hout and Wood.
"Ultimately, this richness of information may be able to one day help consumers with managing their own health, including medication management, proactively scheduling care visits, or empowering them to make informed decisions about their health and eligibility."
How the machine learning service will fit in with Amazon's other healthcare endeavors remains to be seen, but there is little question that the company is gunning for a level of insight into personal health that will place it head and shoulders above any other competitors.