"All of Us" Taps First Community Precision Medicine Partners
The "All of Us" initiative has named its first community partners who will help the NIH recruit participants for precision medicine research.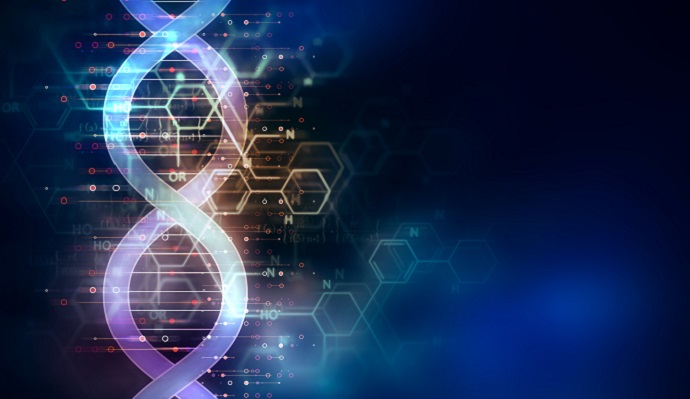 Source: Thinkstock
- The "All of Us" precision medicine project is taking another step forward by naming the first set of community partners who will help recruit individuals to participate in the Precision Medicine Initiative's biobanking program.
Four organizations will share $1.7 million in funding this year to raise awareness of precision medicine research among key populations including seniors, African Americans, Hispanics and Latinos, and members of the LGBTQ community.
"Community partners are integral to All of Us," said Eric Dishman, director of All of Us at NIH. "This first-of-its-kind program seeks to include people from all walks of life, and these community partner awardees were selected to help achieve that goal."
As the NIH moves forward towards its goal of collecting genomic, clinical, and socioeconomic data on at least one million Americans, it is making a concerted effort to reach groups that are typically under-represented in scientific research.
"We're committed to ensuring that participant perspectives are considered throughout every aspect of the program," said Dara Richardson-Heron, MD, All of Us chief engagement officer. "Guaranteeing a voice to those who are typically underrepresented in medical research is step one."
FiftyForward, formally Senior Citizens, Inc., will share information among seniors at community centers and through home-based services. The organization will also train "peer ambassadors" to encourage members of their community to pursue participation.
The National Alliance for Hispanic Health will share information in both English and Spanish, focusing on reaching individuals at community events and clinics.
Meanwhile, the Delta Research and Educational Foundation will target potential African American participants through a national initiative called "Research Matters: Creating Possibilities to Achieve Health and Wellness for the All of Us Research Program." The program will highlight health issues, including disparities in care and outcomes, which disproportionately affect the African American community.
The San Francisco General Hospital Foundation will take a similar educational approach with LGBTQ individuals in mind. A national network of participants will disseminate educational resources and develop best practices for recruiting members of the LGBTQ community to the precision medicine program.
The announcement is the latest in a flurry of activity from All of Us, which announced its rebranding earlier in 2017. Formally known as the Precision Medicine Initiative (PMI) Cohort, All of Us has since committed to community recruitment in a number of ways.
In April, the NIH unveiled a collaboration with a mobile medical services provider to bring patient data collection into the home for individuals who have difficulty accessing care. Not only does the partnership increase convenience for homebound populations, but it aims to help reach a group of patients who may not otherwise consider donating their information for research purposes.
Soon after, in June, All of Us entered its beta testing phase, which Dishman called a "major milestone."
"As with every aspect of the program, we're starting small with enrollment and scaling up carefully as we go, beginning with one site and gradually expanding to more than 100 sites nationally during the beta phase," he said.
"Our beta testers will help us find problems with our systems and processes, so we can fix them and improve the experience for everyone going forward. And most importantly, they will help us evaluate and improve our messaging, our engagement approaches, and our relationship building with diverse communities across the country."
The new crop of community partners will continue this process by developing best practices for engaging patients in precision medicine research.
"Our hope is for future research to include all of us, so that future health care can be more tailored to our individual differences," added Richardson-Heron. "We're excited to have the support of these community organizations to help drive our mission and improve the health of all communities."