Academic Medical Orgs Leap into Precision Medicine Initiative
Academia is enthusiastically embracing the Precision Medicine Initiative, and is working to bring genomics into clinical care in a variety of innovative ways.
- The Precision Medicine Initiative is continuing to build steam as academic medical centers and medical schools line up for a flood of grant money – and a chance to be part of one of the largest concerted efforts to unlock the genetic code of the human race.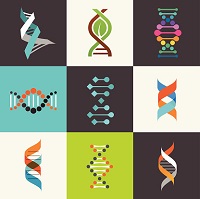 From big data biobanking projects to innovative clinical trials, new partnerships, studies, and breakthroughs are being announced every day, thanks to the genomics and personalized medicine expertise residing in the nation's academic communities.
Here is a roundup of some of the latest developments in the precision medicine landscape.
NantHealth and the University of Utah recruit 1000 patients for whole genome sequencing
Personalized healthcare giant NantHealth and the University of Utah will be analyzing the entire genomic profiles of at least one thousand individuals in an effort to uncover the genetic origins of high-risk conditions.
READ MORE: NIH to Bring Precision Medicine Data Collection to Patient Homes
The study will target the underlying causes of many common cancers, including breast, colon, ovarian, and prostate cancer, as well as other conditions including autism, preterm birth, and epilepsy.
"As the industry continues to focus on personalized medicine, it has become more important to have tests which can not only provide clinicians with information necessary to develop personalized treatment strategies for their patients, but also has the potential to help physicians identify treatments for debilitating diseases at a targeted level," said Patrick Soon-Shiong, MD, Chairman and CEO of NantHealth.
The University of Utah hosts the Utah Genome Project and the Utah Population Database, and works with several partners to collect and analyze genetic data.
"By partnering with NantHealth and leveraging the power of genome sequencing, our researchers are now transforming our understanding of common diseases and how they should be treated," said Dr. Vivian S. Lee, Senior Vice President for Health Sciences and Dean of the School of Medicine, University of Utah, and CEO of University of Utah Health Care. "We are pleased to be working with Dr. Soon-Shiong to further expand genetic discovery research under our Utah Genome Project."
University of Pittsburgh receives $62.3 million grant from the National Institutes of Health
READ MORE: FHIR Can Move Genomics from Prediction to Precision Medicine
The NIH is continuing to shower grant money on precision medicine researchers, and has chosen the University of Pittsburgh to receive more than $62 million to support the ongoing work of UPitt's Clinical and Translational Science Institute (CTSI).
Since 2006, CTSI has received more than $220 million in funding for its precision medicine projects. UPitt is also one of four healthcare provider organizations charged with engaging patients in the Precision Medicine Initiative Cohort, the million-member databank that will function as the centerpiece of the PMI.
"This award is emblematic of the significant contribution that University of Pittsburgh researchers and physicians are continuing to make to advance our understanding of biomedical science and improve clinical care," said Arthur S. Levine, M.D., Pitt's senior vice chancellor for the health sciences and John and Gertrude Petersen Dean of Medicine.
The grant money will be used to speed up the pace of translational research and investigate methods for implementing new discoveries in patient care.
"Among our most important goals for the next five years is engaging a broader range of people and communities in research," said CTSI Director Steven E. Reis, M.D., who also is associate vice chancellor for clinical research, health sciences, and a professor of medicine at the Pitt School of Medicine. "We also will expand CTSI's reach by launching several new programs, including a focus on entrepreneurship in research and in translating discoveries to practice."
READ MORE: Cancer Detection Company Gets $900M from Pharma, VC Investors
University of Michigan School of Public Health joins the Precision Medicine Initiative
Researchers at the University of Michigan will take a hands-on approach to the PMI by developing real-life tools and strategies for bringing personalized medicine into the clinical setting.
"The goal is to make sure scientists can ask questions about the role of particular genes," said Goncalo Abecasis, the Felix E. Moore Collegiate Professor of Biostatistics and director of the Biostatistics Department in the U-M School of Public Health. "We are going to create tools to make it easy for them to ask those questions and get answers from the data, while keeping patient records safe."
The University will benefit from $55 million in NIH funding to develop four programs within the PMI: a Data and Research Support Center, Participant Technologies Centers, a network of Healthcare Provider Organizations network, and a biobank. U-M researchers will work with the Data and Research Support Center at Vanderbilt University to further the goals of the PMI.
"Over time, data provided by participants will help us answer important health questions, such as why some people with elevated genetic and environmental risk factors for disease still manage to maintain good health, and how people suffering from a chronic illness can maintain the highest possible quality of life," said NIH Director Francis Collins when announcing the funding to U-M and three other sub-awardees. "The more we understand about individual differences, the better able we will be to effectively prevent and treat illness."
California Initiative to Advance Precision Medicine offers $7.2 million in funding opportunities
The NIH isn't the only organizations with grant money on offer. The California Initiative to Advance Precision Medicine (CIAPM), a public-private effort led by state governor Edmund G. Brown Jr., the University of California San Francisco (UCSF) and UC Health, will make up to $7.2 million available in precision medicine research funding.
Up to six proposals will share the grants, which hope to spur collaborative big data research efforts.
"I am thrilled that the state has provided additional funding to this initiative to help advance precision medicine in California," said CIAPM Director Atul Butte, MD, PhD, a professor of pediatrics at UCSF and the director of clinical informatics at UC Health.
"There is an incredible opportunity here to foster strong collaborations between innovators from all sectors, collaborations that will accelerate the achievement of our vision for improving health and health care by better understanding each person's unique circumstances. There is so much potential in this state, and I can't wait to see the proposals we expect to receive in response to the request we just released."
NorthShore University HealthSystem launches clinical trial for genetic risk scores
Patients may soon have a much better idea of their risk for developing breast cancer, prostate cancer, and colorectal cancer thanks to a risk score being developed by researchers at NorthShore University HealthSystem.
Jianfeng Xu, DrPH, is heading a clinical trial to help understand how to best evaluate a patient's risk of developing certain cancers, and what to do after a patient is informed of his or her potential for illness.
"The goal of the study is to evaluate several practical aspects of implementing genomic information for personalized care. Using our genetic risk assessment, patients will better understand their own individual risk for developing certain cancers," said Xu, who is Vice President of Translational Research at NorthShore and Director of the Program for Personalized Cancer Care.
"They will undergo screening when necessary, appropriately narrowing or expanding their scope of medical care. This is an important part of what makes personalized care at NorthShore unique: that is, offering genomic-based targeted care from prevention, to screening, to diagnosis and treatment of early and late-stage disease."
The trial will include 500 patients who have previously submitted blood samples to NorthShore's Genomic Health Initiative. The researchers hope to have results within a year.
"The genetic risk score test is one more example of how we are advancing our approach to personalized medicine," said Peter Hulick, MD, Medical Director for NorthShore's Center for Personalized Medicine.
"To have the opportunity to be one of the first health systems in the country offering genetic tests for tailored risk assessment, screening processes and effective interventions at the primary care physician level is very exciting and promising. It speaks to our vision for an integrated, personalized care approach."