802 Orgs Lauded for Hypertension Control, Chronic Disease Management
AHA and AMA have honored organizations nationwide for their efforts to control hypertension and improve chronic disease management.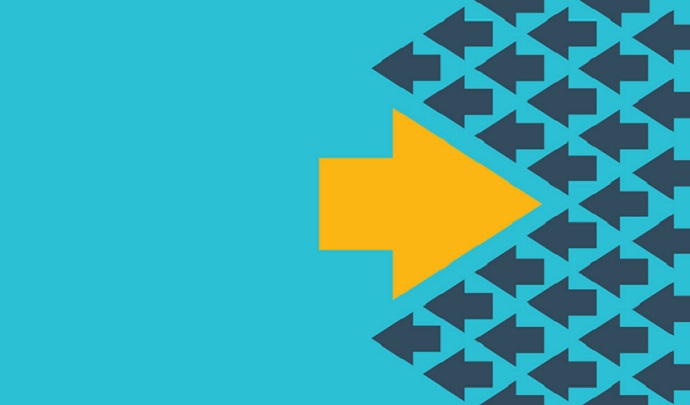 Source: Thinkstock
- The American Heart Association (AHA) and the American Medical Association (AMA) have recognized 802 physician practices and health systems across the country for improving chronic disease management among patients with hypertension.
Launched in 2017 as an extension of Target: BP, the Target: BP Recognition Program is an annual initiative run by AHA and AMA. This year's participating organizations represent more than 8.7 million patients with high blood pressure. The highest level of achievement in the program is to reach a control rate of 70 percent or more, which signifies Gold status.
This year, nearly half of Target: BP Recognition Program participants reached gold status, with these organizations achieving on average of 77 percent of hypertensive patients' blood controlled.
"The Target: BP program helped us to standardize our procedure for blood pressure determination across the clinic as a whole, thus leading to improved patient outcomes and quality of care delivery," said Thomas Mihelich, MD, Chief Quality Officer at Utica Park Clinic in Tulsa, Oklahoma, one of 340 clinics receiving Gold level recognition this year.
According to AMA, of the 103 million Americans who have high blood pressure, less than half have it controlled at a healthy level. The Target: BP program offers providers access to the tools and resources necessary to manage their patients' blood pressure, and to help more of their patients get involved in their own care.
"A driving force behind Target: BP's goal of improving cardiovascular health is the physician and patient partnership," said AHA President Ivor Benjamin, MD, FAHA.
"No single risk factor has more impact on the nation's death rates from cardiovascular disease than high blood pressure. We are pleased to see more and more practices prioritize blood pressure control and collaborate with their patients to achieve the program's goal of reducing heart disease and strokes in their communities."
Since 2015, more than 1,650 organizations across the country have joined Target: BP in an effort to reduce the number of patients with uncontrolled blood pressure. AHA and AMA expect that this initiative will continue to make strides in improving chronic disease management.
"Although we have the tools to effectively treat high blood pressure, many patients face a variety of barriers making it difficult to successfully manage the condition. Target: BP is meant to facilitate ways around those barriers," said AMA President Barbara L. McAneny, MD.
"We know that improving control rates by just a few percentage points can lead to tens of thousands of additional hypertensive patients with controlled blood pressure. We will continue to urge more physician practices, health systems and patients to join this effort to prioritize blood pressure control. By increasing the national blood pressure control rate, we will be able to save many more lives and improve health outcomes for patients throughout the nation."