WVU Genetic Test to Improve Lung Cancer Treatment
The genetic test will help physicians determine the best treatments for patients with lung cancer and improve disease outcomes.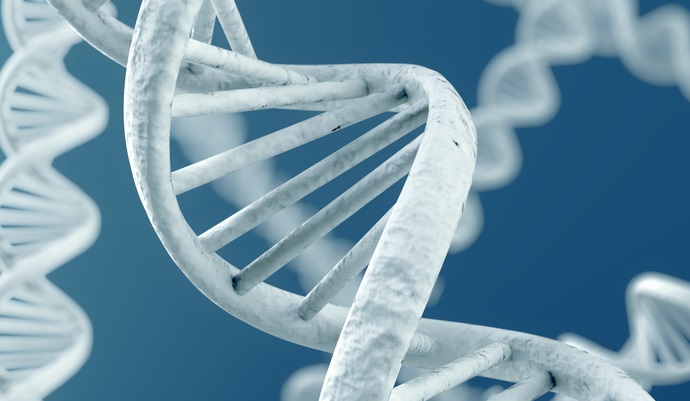 Source: Thinkstock
- Researchers at the West Virginia University (WVU) Cancer Institute are developing a genetic test that will improve treatment for patients with lung cancer and help physicians determine which patients will benefit from chemotherapy and immunotherapy.
Lan Guo, PhD, Professor at WVU School of Public Health Department of Occupational and Environmental Health Sciences, is leading the project.
Guo and her lab began this endeavor in 2006 by analyzing publicly available human genome data on lung cancer patients. The team then identified prognostic genes from this data and started to collect more than 350 patient samples from multiple hospitals in the US to further test the expression of the genes.
When analyzing the patient samples, Guo's research team developed a seven-gene test to predict the clinical benefits of giving chemotherapy to patients with lung cancer who had been initially treated with surgery.
"Using the seven-gene test, we were able to predict which patients would benefit from chemotherapy and had a significantly prolonged survival time compared to those who did not receive any chemotherapy, and which patients would not benefit from chemotherapy and whose long-term post-surgical survival time was shorter compared to patients who also had surgery but did not receive any chemotherapy," Guo said.
Two of the seven genes that researchers identified could be valuable in predicting patient outcomes and developing innovative therapeutic targets in lung cancer treatment.
"The findings from our genetic test are important for providing precision medicine for lung cancer patients and offer potential therapeutic targets in both chemotherapy and immunotherapy," Guo said.
The work of Guo and her team adds to existing efforts to advance cancer treatment with precision medicine. In 2017, researchers at Dana-Farber/Boston Children's Cancer and Blood Disorders Center demonstrated that precision medicine could be used to diagnose genetic abnormalities and improve treatment for patients with pediatric brain cancers.
Additionally, Geisinger Health System recently announced that it would be integrating genomic sequencing with routine clinical care to enhance precision medicine and identify patients at increased risk of developing certain early onset cancers.
Guo expects that through further study, she and her team will learn the operation of some of the genetic traits found in their analysis. Those findings may lead to the development of new drugs that will help improve lung cancer treatment.
With the help of the WVU Health Sciences Innovation Center, Guo is working to move the developing genetic test to clinical application.