Will the Epic Systems "App Orchard" Grow EHR Interoperability?
Epic appears to be embracing the emerging app culture as it prepares to open a unique marketplace.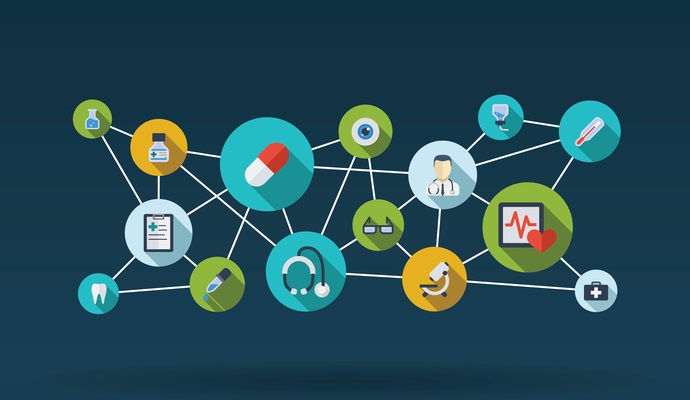 - Epic Systems isn't necessarily known for its gregarious nature, but a new trademark application for the EHR giant's upcoming app store may indicate that the company is hoping to branch out a little.
After setting the industry abuzz in February with talk of an Epic app exchange, the developer appears to be settling on an interesting moniker for its effort: the "App Orchard."
Whether it's an homage to another successful fruit-based technology behemoth or just a play on familiar imagery, the marketplace may have a significant impact on the integration and interoperability challenges that have long afflicted the electronic health record industry.
Epic – and many of its competitors – has taken a great deal of criticism from providers and other stakeholders frustrated with the inability to perform simple, seamless data exchange across wide networks of business partners and peers.
While the financial demand and the business case for these capabilities are relatively new, the sudden stress on health information exchange has left many established EHR developers unable to pivot quickly enough to meet expectations.
READ MORE: Can Senate Health Data Interoperability Proposals Improve HIE?
Enter the app. These plug-and-play bridges, often based on vendor-agnostic application programming interface (API) technology and web-based standards like FHIR, have the potential to revolutionize the way EHR systems talk to each other, vaulting over "walled garden" infrastructures and connecting disparate sources of big data.
Healthcare organizations can use these applications to solve many of the emerging challenges of data-driven care, including clinical decision support, predictive analytics, population health management, and managing patient-generated health data.
Apps transform a typical electronic health record from a documentation system into an operating system, explained Arien Malec, Vice President of Data Platform and Acquisition Tools at RelayHealth, to HealthITAnalytics.com earlier this year. Just like smartphones, EHR systems have the potential to become hubs for a dizzying array of capabilities.
"A cell phone used to be nothing more than a phone," he said. "It did one thing, and if you wanted it to do something more, your phone manufacturer had to go build it, and you had to buy it, and learn how to use it. Then we started looking at cell phones as platforms. If you want new capabilities, you build apps to make that happen. Suddenly, you've taken something that can only do one or two things and turned it into something that can do literally anything you want it to do."
"Right now, an EHR is just an EHR. APIs are so important to the future of interoperability because they give you the means to make the technology do something different," he added. "You'll now have the means to be able to plug in the Rheumatology Decision Support App or the Diabetes Counseling App, or whatever you need, just like you do with your cell phone.
READ MORE: VA Streamlines Care Coordination with New Health IT System
"You can change your workflow at a speed that is much faster than the speed of the EHR platform developer, because external programs can be developed at their own pace."
But EHR developers aren't necessarily so keen to leave all of the credit for light-speed innovation to nimble start-up competitors. App stores are a cost-effective and efficient way to keep new offerings under control while letting other developers do most of the work. Epic is likely to require a review process before an app will be available in its store, but that takes much less time an effort than doing all of the heavy lifting on its own.
The result may be a flood of new technologies that can immediately boast Epic's weighty seal of approval.
"We think Epic is big now? This will cement their long-term legacy. It's exactly the right thing to do," said Nordic Consulting co-founder Mark Bakken in an interview with the Wisconsin State Journal in February of 2015. "Once they officially launch this, then it'll be very, very easy. It will really open the floodgates for anyone that knows Epic to really get their product on the market quickly and in front of Epic's customers. So the distribution channel is huge."
Epic isn't the first EHR developer to try this strategy. In 2013, athenahealth introduced its marketplace for health IT apps. "Similar to what Amazon.com is for consumers, our platform, with the immense support of our Marketplace partners, will serve as a one-stop 'shop' for high-value HIT solutions," said CEO Jonathan Bush at the time.
READ MORE: MS Medicaid Achieves Real-Time Health Data Interoperability
Cerner is also jumping on board the third-party delegation bandwagon. In October, the company announced a pilot program to bring Substitutable Medical Applications & Reusable Technologies (SMART) API technology using FHIR into its Millennium EHR system.
"This integrated approach will provide clinicians access to 'pluggable apps' directly within their workflows that are designed to expand and transform the way care is delivered," said David McCallie, Senior Vice President of Medical Informatics at Cerner.
App culture is central to the mission of the Healthcare Services Platform Consortium (HSPC), as well. The interoperability organization, headed by Intermountain CMIO Stan Huff, MD, believes that APIs founded on SMART and FHIR are critical for breaking down data siloes created by proprietary EHR systems.
This mentality "meets an unmet need," Huff said to HealthITInteroperability.com. "But above and beyond that you have created an app store-like environment where the motivation for people to create new and useful applications and you have created a marketplace that doesn't depend on any single vendor but is actually vendor independent."
"We want to make more applications available to everyone. And if we can do that in a way that that application actually shareable — that exact same application can run as part of Epic, Cerner, Allscripts, athenahealth, etc. — then it's huge benefit," he added.
But developing an app is only the first step, points out Micky Tripathi, CEO of the Massachusetts eHealth Collaborative and Chair of the eHI Interoperability Workgroup. It will be up to EHR vendors like Epic, Cerner, and athenahealth, to make sure that third-party products are meaningfully integrated into the EHR workflow – and that's not as easy as it might sound.
"Once you have those expectations for a particular set of things you want to do in FHIR, that's where the EHR vendor comes in and competes with other vendors in terms of usability," Tripathi said. "Some may say, 'Well, I'm going to force the user to enter everything according to a set of pull down menus. And I'm going to lock it all down so that they won't enter any bad data.'"
"Others might say, 'I'm going to allow the user some flexibility, and then underneath the covers I'll do the mapping. I'll allow a user to enter an ICD-9 [or ICD-10] code for a problem and then I'll map it behind the scenes so the user doesn't have to worry about that.' The vendors will figure out which is the right balance for the right users, because we have to remember that healthcare is just like any other market when it comes to segmentation."
The App Orchard may be a juicy prospect for plucking some of healthcare's low-hanging fruit, but usability and true interoperability have been very challenging for Epic. Industry stakeholders often paint the mega-corporation as monolithic, tight-lipped, and uncooperative, unable to strike the right tone of outreach and collaboration in a rapidly changing environment.
Will Epic be able to overcome these negative perceptions and lure developers to tend its application groves? Until the marketplace opens, there's no way to be sure – but obtaining a trademarked appellation seems to indicate that the company is very serious about committing time and resources to cultivating its own variety of app-based interoperability offerings.