Will Apple Watch be the mHealth Answer to Big Data Analytics?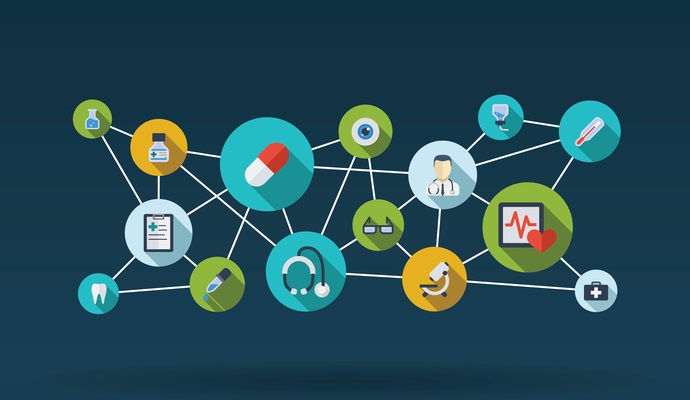 - Apple enthusiasts may be used to spending their afternoons salivating over new offerings from the high-style technology giant after a press event, but the release of the Apple Watch this week has tantalized many mHealth proponents and big data analytics advocates, too.
The wearable device purports to bring together some of the most critical pieces of the patient engagement puzzle, and with the addition of Apple's HealthKit and ResearchKit platforms, may even be the answer to some of the big data analytics questions the industry has yet to solve.
If the pricey gadget takes off in the consumer consciousness, it will bring with it the potential for widespread adoption thanks to its style factor and its ability to use different apps, devices, and APIs to collect data that could be meaningful for medical research.  With the help of Apple's developing research infrastructure, it could even start to chart a course for the large-scale patient data collection necessary for the development of precision medicine, thanks to its enormous built in fan base.
Smartwatches and wrist-bound fitness trackers have become fairly popular among certain a certain crowd, but they haven't made a major dent in clinical care.  Providers have long questioned the usefulness of patient-generated health data produced by FitBits and Jawbones, which is limited to a single patient's exercise or sleep patterns.  Integrating this information into the EHR in a meaningful way is a challenge most developers haven't been able to adequately address, and the device vendors themselves don't do much data aggregation that could be helpful for impactful population health management.
Apple, however, has bigger ambitions than just getting its Watches onto wrists and collecting the profits.  The mHealth industry needs centralized aggregators that can funnel actionable clinical insights through an interoperable, open-source platform, and Cupertino wants to provide that service.
READ MORE: Blockchain Will "Change the Physics" of Health Data Sharing
Since late 2014, it has been courting big name EHR developers like Cerner and athenahealth with its HealthKit platform, and has already delved into ResearchKit projects with academic institutions including Weill Cornell Medical College and Stanford University School of Medicine.  Much like Google, Apple is taking a serious big data analytics approach to its health-related offerings.  The Apple Watch, in conjunction with the hundreds of millions of iPhones out in the wild, may just pack the punch necessary to make it work.
On its own, the Apple Watch provides little more health tracking functionality than its cheaper competitors.  It can track steps and heart rate, remind patients meet their activity goals, and display basic information on its face that can be expanded with the companion iPhone app.  Future versions may even include more targeted health-related capabilities, once the company works out some kinks in its sensors.
But it's the open-source ResearchKit framework that will be the real driver behind the possibility of turning every iPhone user into a massive patient cohort.  Whether or not they are Watch users, any iPhone-loving patient can approve apps that collect data from their blood glucose monitors, Bluetooth scales, smart pill bottles and inhalers, calorie tracking apps, and blood pressure devices, and then allow that data to be transmitted to providers or research institutions for analysis.  Using the iPhone's built-in sensors, such as the gyroscope, microphone, and GPS technologies, healthcare professionals can even develop an understanding of a patient's difficulties with a motor impairment or a progressive condition like Parkinson's disease.
"When it comes to researching how we can better diagnose and prevent disease, numbers are everything. By using Apple's new ResearchKit framework, we're able to extend participation beyond our local community and capture significantly more data to help us understand how asthma works," said Eric Schadt, PhD, the Jean C. and James W. Crystal Professor of Genomics at the Icahn School of Medicine at Mount Sinai, and Founding Director of the Icahn Institute for Genomics and Multiscale Biology. Icahn and a development partner have created a chronic disease management app aimed at asthma patients.  "Using iPhone's advanced sensors, we're able to better model an asthma patient's condition to enable us to deliver a more personalized, more precise treatment."
For big data analytics and medical research professionals, all of this data is an unprecedented playground for studying daily activity metrics impossible to capture during a physician's office visit – and especially for recruiting patients into clinical trials. While the NIH is planning to spearhead the difficult development of a precision medicine databank with the data from just one million patients, Apple already has seven hundred million users worldwide.
READ MORE: NY Medicaid Review Will Promote Cost Cutting, Big Data Analytics
Most of those smartphone users won't have their genomes sequenced, of course, but the unthinkably vast array of patient-generated health data will make it easier to pinpoint patients for hard-to-fill clinical trials, and may generate insights into disease patterns that could significantly alter the way the industry thinks about population health. "This is going to change medical research in a way that's truly profound and we're proud to be a part of it," said Apple CEO Tim Cook during the launch event.
"We're excited to use these new ResearchKit tools from Apple to expand participant recruitment and quickly gather even more data through the simple use of an iPhone app. The data it will provide takes us one step closer to developing more personalized care," said Patricia Ganz, MD, professor at the UCLA Fielding School of Public Health and Director of Cancer Prevention & Control Research at UCLA's Jonsson Comprehensive Cancer Center. Ganz is part of a team that has developed the Share the Journey app, part of a larger study intended to discover why breast cancer patients have different rates of recovery and exhibit varying symptoms over time.
"Access to more diverse patient-reported health data will help us learn more about long-term aftereffects of cancer treatments and provide us with a better understanding of the breast cancer patient experience," she added.
Can an overpriced watch with widespread consumer appeal really kick start a brand new era of big data analytics based on patient-generated smartphone data?  Will mHealth get one step closer to being a meaningful source of medical research data while fostering patient engagement?  Or will the Apple Watch follow Google Glass into the doldrums of obscurity after an initial wave of interest?
It's hard to tell how Apple's foray into healthcare analytics will match up with similar projects from other big data giants, but one problem the company doesn't have to worry about is scale.  ResearchKit has already been well-received by healthcare stakeholders eager for a way to unobtrusively enter the daily lives of patients, which has been one of the major obstacles towards collecting meaningful patient-generated health data.  If Apple delivers on its slickly presented promises, the healthcare industry could be getting one step closer to the point-and-click big data analytics that will effectively tie the knot between consumer-grade patient engagement, population health management, and precision medicine backed by sophisticated medical research.