Why Sharing Cancer Big Data is Key to Personalized Medicine
Personalized medicine is hoping to reach new heights thanks to the Cancer Moonshot, but won't get off the ground without a community-wide commitment to sharing big data.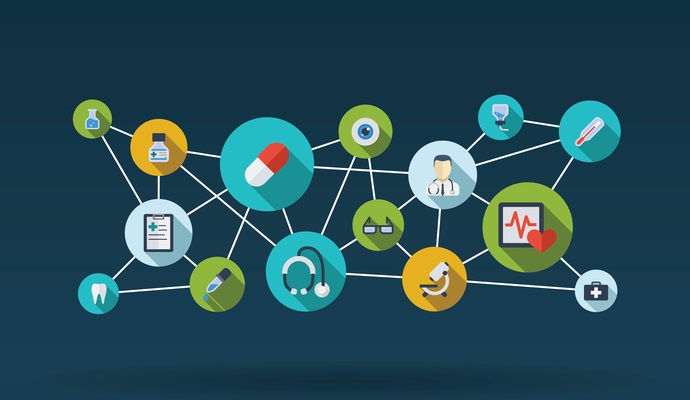 - This week's Cancer Moonshot Summit generated industry-wide excitement and plenty of good ideas about how to attack the multifaceted scourge of cancer, which will affect up to forty percent of people at some point during their lives.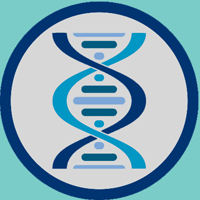 Stressing the urgency of making timely progress for the 1500 patients who receive a new cancer diagnosis every day, Vice President Joe Biden made an impassioned plea for the healthcare industry to work together, innovate together, and share their knowledge in pursuit of their common goals.
His words garnered a standing ovation from a room packed with healthcare stakeholders who have already invested millions of dollars and countless hours into doing just that – and preparing to do much more.
The precision medicine community has long since recognized that sharing big data, including clinical records, genomic sequencing data, community-level health indicators, and research results, will be critical to making progress against cancer, neurodegenerative diseases, inherited conditions, and expensive chronic diseases like diabetes.
In conjunction with the Summit, the White House announced nearly forty public and private personalized medicine initiatives that focus on breaking down data siloes, exchanging research, sharing computing power, and expanding data access to patients, researchers, caregivers, and clinicians.
READ MORE: NIH to Bring Precision Medicine Data Collection to Patient Homes
Leaders from participants in the Precision Medicine Initiative and Cancer Moonshot also penned a series of blog posts explaining the critical importance of creating an open, accessible big data environment for personalized medicine researchers at academic institutions, provider facilities, and other partner organizations.
"Why is data sharing important? Because cancer is complex," said Kenneth C. Anderson, MD, President-elect of the American Society of Hematology (ASH). Anderson specializes in multiple myeloma, a blood cancer with treatment options that hinge on the genetic variances of each and every patient.
"We're learning so much about cancer, and applying these insights to drug development has been incredibly fruitful," he continued. "Now we have treatments that are specifically targeted to patients' genetic mutations. Not only are these treatments more effective — because they correct a specific mutation — they also minimize harmful side effects that we see with traditional total-body anticancer medicines."
However, the continued development of these treatments cannot be sustained without a commitment to data sharing, he added. "That's why I'm working with ASH to lead a data sharing project that starts with multiple myeloma, but that we hope will serve as an example of what can be done with all types of cancers."
ASH is bringing together experts from the Multiple Myeloma Research Foundation, the Mayo Clinic, the Dana Farber Cancer Institute, and the University of Arkansas Myeloma Institutes, as well as international participants from several European nations, to architect a data sharing platform that will allow researchers to work within a scalable, collaborative environment to interpret and experiment with big data.
READ MORE: FHIR Can Move Genomics from Prediction to Precision Medicine
Similar efforts, targeted to specific diseases or research arenas, are springing up across the industry as public and private organizations seek the technical tools to serve as a springboard for creating widely adopted best practices.
The Patient-Centered Outcomes Research Institute (PCORI) has shown a steady commitment to facilitating this work through its PCORnet initiative, a network of thirty-three designated research bastions at clinical and academic centers across the nation.
"To support the Cancer Moonshot, PCORnet commits to enhancing its capacity to conduct large-scale research on cancer more rapidly and more efficiently, expanding the scope and improving the quality of the networks' clinical data related to cancer care," stated Dr. Joe Selby, Executive Director of PCORI.
In addition to launching a planning committee to create a national Cancer Collaborative Research group, "PCORnet also is committed to producing data tables that include descriptive patient characteristics for hundreds of thousands of patients with the most common cancers, including breast, colorectal, prostate, lung and melanoma," Selby added.
The National Cancer Institute (NCI) is also on board with the data-sharing zeitgeist, overseeing the Genomic Data Commons (GDC) project that will target the goals of the Cancer Moonshot and the Precision Medicine Initiative.
READ MORE: Point of Care Diagnostics Usher in Era of Personalized Medicine
The GDC currently includes genomic and clinical data on more than 14,000 cases across 38 different disease types, including kidney, breast, lung, brain, blood, colorectal, and ovarian cancers.
Validated datasets from the NCI are accessible to researchers through an online data portal, who can use the information to investigate the genetic origins of disease and design clinical trials to test potential treatments.
"The GDC is a foundational element in building a knowledge network for cancer," wrote Acting NCI Director Doug Lowy, MD, and Warren Kibbe, PhD, Director of the NCI Center for Biomedical Informatics and Information Technology. "But we want to emphasize that the GDC is the result of a very complex undertaking that has involved years of trial, and sometimes error, to reach fruition."
"We needed to find a unified, workable data sharing platform that would encompass aspects of basic scientific discovery, molecular characterization of the disease, and clinical discovery, from decades of trials and research studies conducted by cancer researchers throughout the world, into one network that can be used by researchers everywhere."
These projects, as well as the dozens of other partnerships, programs, and resources announced during the Cancer Moonshot Summit, will help researchers and clinicians overcome of the most significant challenges of working with enormous volumes of genetic, socioeconomic, and clinical data: understanding what parts of the information may have immediate clinical relevance and which can be put aside.
"A lot of those variants that are present in a whole genome have no clinical importance – at least as far as we can tell today," explained Jonathan Sheldon, Global VP of Oracle Health Sciences, to HealthITAnalytics.com. "That might change very quickly, but right now it would simply be an overload of information that is not useful. You wouldn't want to pile all of that into the EHR. It wouldn't make sense."
One of first tasks for the personalized medicine ecosystem is to define that clinically actionable dataset – a monumental task for a scientific community that only sequenced the first human genome a little more than a decade ago.
No single organization has the time, capacity, or funding to systematically comb through each and every possible genetic variant on its own. No individual medical center has the quantity or variety of patients required to garner meaningful research samples for clinical trials targeting rare diseases. Nor is there much purpose to working in isolation and unnecessarily repeating the efforts of each hard-won discovery.
The Precision Medicine Initiative and the Cancer Moonshot are both founded on principles of sharing, mutual aid, and communal breakthroughs, while respecting the boundaries of intellectual achievements and patient privacy, because even the current reinjection of financial aid and interest into the cancer research arena will not go far enough without collaboration.
"If you want to be successful, you have to share data," Sheldon said simply. "Everyone knows you need to do it, but the willingness to share genomic data is somewhat more sporadic than it needs to be. No organization alone can tackle this. No one has the size of data set for it. Sharing big science is the future of the field."