Why EHR Adoption in the ED is Crucial for Population Health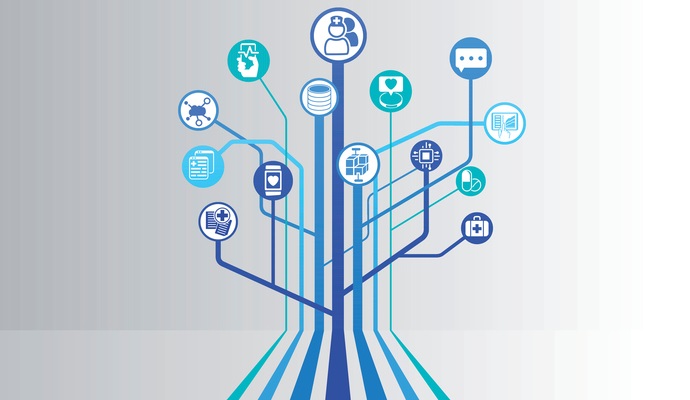 - Despite generally high levels of EHR adoption among larger hospitals and physician practices, thanks to the goading of the EHR Incentive Programs, emergency departments (EDs) continue to struggle not only to implement EHR software, but to use it effectively to manage their patients.  EHR adoption in the ED has nearly doubled since 2006 to reach 84 percent in 2011, but emergency clinicians were significantly less likely than other hospital departments to be able to meet the basic requirements of Stage 1 Meaningful Use, according to a new report by the CDC, which means they may not always be collecting and reporting upon the baseline patient data that allows population health management to thrive.
Data from 2011 may seem a little stale, but the underlying problem of leveraging EHRs, clinical analytics, and population health management strategies in the emergency department is as fresh as ever. Excessive ED utilization is one of the key targets for a population health management program, and may feature highly in risk-based reimbursement contracts that reward the use of cheaper, more comprehensive preventative and primary care services.  Approximately ten percent of ED visits are considered avoidable, says a 2014 study by Healthentic, and these visits rack up a staggering $3.8 billion in preventable costs for the healthcare system each year.
Some patients have been taking advantage of the spread of urgent care centers, retail clinics, and telehealth services for those who fall ill after hours, and are generally satisfied with the costs, quality, and convenience of these options, and the expansion of health insurance coverage under the Affordable Care Act has effectively reduced ED utilization by more than 2 percent.  Population health management programs, driven by analytics, health information exchange, and the judicious use of care coordination reminders, have been highly effective for driving down unnecessary use and providing patients with a higher quality care experience.
But none of these programs can be effective if ED clinicians are not using their EHRs appropriately – or not adopting EHR technology at all.  The CDC report indicates that in 2011, 87 percent of EDs with EHRs were able to record patient histories and demographics, 65 percent could record patient problem lists, and 62.6 percent could engage in e-prescribing.  But a mere 40 percent were able to provide reminders for guidelines-based interventions, and just 43 percent were able to flag possible drug interactions and contraindications for improved patient safety.
READ MORE: Communities Tackle Opioid Abuse with EHRs, Population Health
While these numbers do illustrate a significant rise in EHR adoption and the use of advanced patient management features since the baseline in 2006, they also indicate the importance of continuing to drive data analytics and connected care in the place where the most vulnerable patients often enter into contact with the healthcare system.
Economic insecurity is associated with poor chronic disease control, higher medication non-adherence, higher emergency department use, and overall higher costs for the healthcare system.  These patients are prime targets for improvement through population health management, and it may benefit healthcare providers to focus their management programs and coordinated care efforts on their EDs.
In Oregon, a tightly linked network of coordinated care organizations (CCOs), high enrollment in patient-centered medical home models, and expanded communication between care facilities has produced a 12.9 percent drop in emergency department utilization between 2011 and 2014. "Most of the hospitals in the state are implementing something called EDIE, which is an emergency department notification program that allows EDs to send care plans to primary care offices, as well as notify the CCOs and the delivery system when patients are coming to the ED a lot," said Lori Coyner, Director of Health Analytics at the Oregon Health Authority.
"It might even be that those patients are coming to different emergency departments, and now we are able to track that. The CCOs have been involved along with the hospitals and the state to help get that program implemented. It just got up and running this fall."
"We compared members who have been on Medicaid with those who have returned as part of the state's program expansion within the last two years," said Coyner, noting that 400,000 new patients have joined Medicaid in recent years thanks to the state's investement in the public insurance option. "And then we also took a look at people who have not been on Medicaid for the past few years, as far as we know. For the new members across the first six months, their rate of emergency department use was less than both the returning and the existing members. And their avoidable emergency department utilization was lower."
Without EHR adoption as a baseline for these more sophisticated population health management strategies, emergency departments would not be able to keep up with the rapidly blossoming ecosystem of data analytics, health information exchange, and care coordination that produces lower overall costs.  Continuing the adoption trend highlighted by the CDC report will ensure that emergency departments can keep plating a pivotal role in population health management as the healthcare industry places additional value on patient coordination and accountable care.