Why Aren't Hospitals Using Patient-Reported Outcomes Data?
Just one in five hospitals routinely use patient-reported outcomes data as part of the care process, although value-based care is starting to prompt a change in attitude.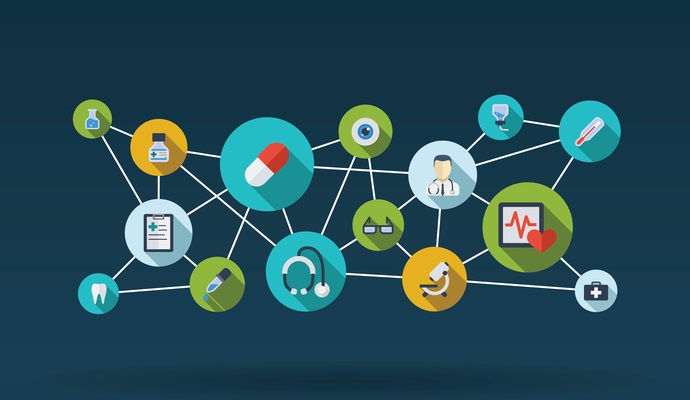 - Of all the big data sources healthcare organizations can use for clinical decision-making, patient-reported outcomes (PROs) seem to be at the bottom of the priority list for hospitals.
Despite the growing emphasis on patient-centered care and value-based reimbursements, just one-fifth of hospitals routinely utilize outcomes data provided by the patients themselves as a way to gauge the effectiveness and quality of care, according to a new survey from Health Catalyst.
"Patient-reported outcomes are critical to enabling healthcare's evolution away from focusing on the volume of services delivered to the value created for patients," said Paul Horstmeier, Senior Vice President of Health Catalyst.
"Their use promises seismic changes not only in the way providers are paid, but how they measure success, how patients choose their doctors, and most importantly how clinical outcomes are improved. Yet with few exceptions our nation's hospitals are unprepared for the shift and need help managing this new priority within the ever-shifting field of time-intensive regulatory requirements."
PROs include many of the basic measures of wellness and self-care competencies that would seem to be critical to every step of the healthcare decision-making process.
READ MORE: Revenue Cycle Analytics Enable Value-Based Care for Pediatrics Group
The National Quality Forum explains that PROs encompass quality of life measures, such as symptom burdens or pain and fatigue levels, as well as the patient's experiences with care and their lifestyle behaviors that may influence the development of disease or the exacerbation of symptoms.
Just 18 percent of hospitals participating in the survey always use PROs as part of the care process, although an additional 72 percent said they are working on integrating patient-provided data into their routines within the next three years.
When asked about the reasons why PROs were not yet a commonplace part of hospital care, the organizations gave familiar replies. Thirty-six percent of respondents said time and/or financial concerns prevented them from using PROs more regularly, while 26 percent said they had difficulty fitting the data into the clinical workflow.
Fifteen percent added that technology barriers prevented them from utilizing PRO data, while 10 percent cited organizational resistance to change and 4 percent blamed a lack of leadership support for the slow adoption of patient-reported data.
Among the organizations that are using PROs to some degree, fifty-nine percent engage in chronic disease management and 58 percent utilize the data for surgical interventions and post-surgical patient tracking. Just over a quarter of providers focus on the use of PROs for mental healthcare, while 22 percent use the data for treating and managing cancer patients.
READ MORE: Why an "Empty Desire" for Big Data is Inhibiting Value-Based Care
The low number of providers routinely using PRO data is worrisome for several reasons. For one thing, recording how a patient feels after a procedure or new medication should probably be a foundational part of the clinical routine in any care setting.
For another, patient-reported outcomes figure largely in new value-based reimbursement programs from CMS, including the CMMI Comprehensive Care Joint Replacement Model.
PROs will be used to measure the effectiveness of hip and knee replacement surgeries by collecting data on how well a patient regained function in the joint, how much pain resulted from the surgery, and how well they were able to return to their daily living activities.
The Merit-Based Incentive Payment System (MIPS) will also take PROs into account. CMS is keenly interested in this data, known as PROMs (patient-reported outcomes measures) under the new framework, as a way to assess a variety of patient-centered metrics, including family and caregiver involvement, patient health literacy, self-management skills, quality of the patient experience, and the effectiveness of clinical care.
"[PROMs] are measures that reflect the potential to improve patient-centered care and the quality of care delivered to patients," CMS said in the proposed rule for MACRA implementation. "They emphasize the importance of collecting patient-reported data and the ability to impact care at the individual patient level, as well as the population level.
READ MORE: Patient Safety Errors are Common with Electronic Health Record Use
"These are measures of organizational structures or processes that foster both the inclusion of persons and family members as active members of the health care team and collaborative partnerships with health care providers and provider organizations or can be measures of patient-reported experiences and outcomes that reflect greater involvement of patients and families in decision making, self-care, activation, and understanding of their health condition and its effective management."
Providers should already be familiar with some of the CMS initiatives to prioritize PROs and PROMs, such as the HCAHPS survey and the Health Outcomes Survey used in the Medicare Advantage program.
CMS is working to refine these measurement tools to incorporate feedback from stakeholders, and may add measures that assess how well a provider adhered to a patient's preferences, how well clinicians used electronic communication tools, and how effectively they included caregivers in treatment discussions.
"CMS will evaluate the use of innovative technology for the administration of CAHPS surveys, including centralized, electronic short-form patient experience surveys," the agency said in May. "Importantly, this approach could enable the measurement of patient experience at the individual physician level (e.g., through the use of smartphone applications for survey responses) and at less expense. CMS will encourage the development and use of specialty-specific PROMs for MIPS and APMs."
Before the shift from volume to value, hospitals may have had little incentive to pay much attention to what happened after a patient was discharged from the surgical floor. Fee-for-service reimbursement structures encouraged hospitals specializing in acute care to push low-value follow-up procedures into the primary care ecosystem, leaving beds free and appointments open for more high-acuity, high-dollar services.
Now that hospitals are being tied more tightly into the web of overall wellness and outcomes-centered payments, they will need to take more of an interest in how a patient fares after signing her discharge papers. This strong financial motivation is rapidly changing the way hospitals communicate with patients and primary care providers after sending their surgical cases home, and may be an important catalyst for the integration of PROs into more care decisions.
But payment reform should be the only reason why hospitals engage with their patients to collect PROs and understand their experiences. The Triple Aim stresses patient-centered care as an overarching goal of systemic reform, and recent research has shown that using PROs as part of the care process can improve quality of life regardless of how providers are collecting their fees.
A Journal of Clinical Oncology study published in December of 2015 found that systematic collection of PROs through a web-based interface helped to improve quality of life for more than ten percent of cancer patients, and slowed the decline in quality of life for a similar number of participants undergoing treatment.
The online system triggered automated email alerts to nurses when patients reported significant changes in their wellness, allowing providers to conduct interventions accordingly.
PROs may also play a part in improving the integrity, completeness, and breadth of big data required for population health management, patient engagement, and chronic disease care.
Several electronic health record developers, including Epic, Cerner, and Allscripts, have already created features that will allow providers to disseminate PRO surveys through patient portals, and collect standardized data that could be used for analytics, hot-spotting, or risk stratification.
"Using electronically collected patient-reported outcomes to capture the review of system outside of the clinic visit may not only improve the efficiency, completeness, and accuracy of data collection for the review of system, but also provide the opportunity to operationalize incorporating the patient's voice into the electronic health record," said a 2015 article in the Journal of the American Medical Informatics Association.
"Bringing the patient's voice into routine symptom assessment during clinical care offers the unique opportunity to enhance engagement and partnership with our patients, while improving efficiency and quality by harnessing the existing infrastructure afforded by EHRs."
Utilizing PRO data may be the key to helping patients and their families engage in quality care that also meets the requirements of new regulatory programs and reimbursement structures. As the principles of data-driven, patient-centered care start to work their way into the hospital setting, driven by financial and clinical incentives, more providers are likely to invest in the tools and strategies that prioritize patient-reported outcomes as part of regular healthcare.