What are the Biggest Population Health Management Pain Points?
Finding the ROI in population health management, accountable care, and meaningful use are among the top challenges for HealthITAnalytics.com readers.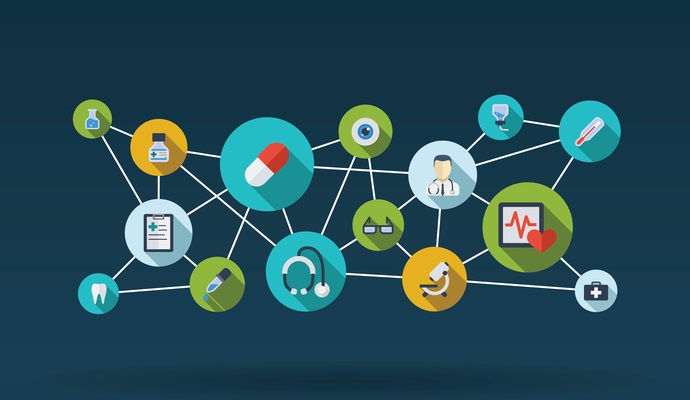 - Population health management, health data interoperability, and accountable care may take first, second, and third place on the list of pressing priorities for the healthcare industry, but that doesn't mean they are having an easy time of enacting the meaningful, measurable, patient-driven changes that are supposed to drive quality improvements and bring more revenue into provider organizations.
As the industry enters 2016, a year that may bring some welcome changes in the regulatory landscape, providers are doing their best to keep their eyes on the prize – the Triple Aim of better population health, better outcomes, and lower costs – by investing heavily in innovative care strategies and big data analytics technologies that promise impactful results.
But are these new approaches paying off? Opponents of the EHR Incentive Programs would instantly scream "no," and produce plenty of evidence to back up the notion that expensive, expansive regulatory frameworks have failed the industry in a number of painful ways.
Those in favor – perhaps fewer in number, but no less vocal about their position – would point to a significant rise in patient safety since the inception of meaningful use, the relatively immediate impact of value-based reimbursement on healthcare spending, and the potential benefits of crafting a deeply integrated care continuum that empowers patients to manage their own health.
Both sides of the argument certainly have their merits, and an organization's strategic vision can be sharply colored by which side of the debate they favor, from the technology investments they make to their proactivity in joining accountable care arrangements or collaborating on health information exchange networks with their peers.
READ MORE: CT Medical Society Announces New Health Information Exchange
In order to glean a deeper understanding of how healthcare providers are engaging in the programs, initiatives, and technology acquisitions that will position themselves for success in a rapidly changing landscape, HealthITAnalytics.com quizzed our readers about their successes, future plans, and most prominent pain points.
A well-developed start for population health management
Quality improvements, patient-centered care, and big data analytics are all of top mind for the 122 respondents to the poll, which was fielded in the fourth quarter of 2015. When asked to pick their two highest priorities, 52 percent of readers chose "improving population health," with "improving clinical care quality and patient safety" following close behind with 45 percent of responses.
Developing a big data analytics infrastructure is also on the agenda for healthcare organizations, while EHR replacement projects took a distant fourth place, and participating in new accountable care arrangements slid in just above ICD-10 training and implementation at 27 and 20 percent, respectively.
Forty-seven percent of respondents stated that they have already starting making population health management improvements an actionable goal for their organizations. A further 23 percent are currently evaluating what steps they will take to ramp up their patient management efforts.
READ MORE: IBM Watson Gets SNOMED CT Infusion to Enhance Data Analytics
Only eight percent said that they were definitely not providing any population health management services. Twelve percent were unsure, and the remaining eight percent stated that they do not serve a patient population that would benefit from these initiatives.
The technology may be there, but buy-in and budgets are major concerns
Our readers boasted an impressively broad range of health IT tools to work with. Sixty percent are using certified EHR technology (CEHRT), and a whopping 63 percent provide a patient portal to their consumers. Fifty-three percent are using computerized provider order entry (CPOE) technology, and e-prescribing is available to just under 46 percent of respondents.
Big data analytics is a commonplace competency, too. More than half of participants said they have a data warehouse in place, and 43 percent have access to a clinical analytics dashboard. Forty percent are using some sort of electronic clinical decision support toolset. Nearly a third are actively engaged in using predictive big data analytics for solving clinical and operational problems.
Telehealth was the only technology to lag significantly behind, with just 20 percent of providers stating that they have remote care capabilities.
READ MORE: AMA: Real EHR Data in Med School Will Boost "Informatics IQ"
The relatively even rate of adoption across the spectrum of available technologies may help to position organizations for the delivery of data-driven care, but are they being held back by petty politics and limited talent pools?
When queried about their biggest obstacles to developing big data analytics programs, respondents cited some of the same old concerns that plague most businesses, including skepticism from the board room (21 percent), a chronic lack of funding for new initiatives (52 percent), and insufficient or unusable data with which to work (61 percent).
Drumming up high-level buy-in and executive enthusiasm for big data analytics programs may be especially important for the 65 percent of organizations with C-suite executives – Chief Executive Officers, Chief Information Officers, and Chief Medical Information Officers – running the show.
And the healthcare industry has an extra challenge to overcome: the lack of interoperability that stymies nearly half of readers – not to mention the vast majority of accountable care organizations.
Despite the difficulties of transmitting, accepting, and integrating patient data into the workflow, forty-one percent of participants said they are using some form of health information exchange, such as Direct secure messaging or membership in a public or private HIE.
Crossing the bridge from volume to value
Value-based reimbursement is well on its way to becoming a mainstream payment method, thanks in large part to heavy nudging from CMS to move away from fee-for-service contracting. HealthITAnalytics.com readers have largely taken the hint – but it's not always working out so well for them.
Of the 42 percent of respondents who said they are taking part in value-based purchasing, bundled payments, or an accountable care arrangement, just 12 percent have seen a positive financial result from their efforts.
Nearly three percent have actively lost financial ground due to value-based reimbursement, while the remaining 27 percent either aren't sure or have not yet evaluated the revenue cycle implications of accountable care.
While seventeen percent of readers are considering joining the value-based ecosystem, ten percent readers are actively set against the notion of changing their contracts. The remaining thirty percent of respondents were unsure about their financial arrangements.
Is there meaning in meaningful use?
Perhaps unsurprisingly, meaningful use did not get a particularly passionate thumbs-up from the survey participants.
When asked if they believe that the requirements of the EHR Incentive Programs are overly burdensome, 29 percent immediately answered that the regulatory framework actively detracts from the process of patient care.
An additional 14 percent said meaningful use was difficult to work with, but that clinical care did not suffer from the additional reporting requirements.
Nearly six percent stated that the EHR Incentive Programs were "sufficiently designed," and 13 percent even said that the program provides important quality metrics and benchmarking data for internal use.
The survey was fielded both before and after CMS released its final modifications to Stage 2 meaningful use, and well before Acting CMS Administrator Andy Slavitt's recent comments about the future of the EHR Incentive Programs, which makes the last question about patient engagement a little dicey to decipher.
In the final few months of 2015, respondents did not seem particularly worried about the proposed 25 percent patient engagement threshold included in Stage 3 meaningful use. Twenty-seven percent said that they were not concerned about meeting the criteria.
Seven percent said they already exceeded the one-quarter patient engagement mark. However, almost the same percentage stated that they could not even meet the five percent threshold for Stage 2, which was later cut to just one user per attestation period.
Finding the value in healthcare reform initiatives
Overall, healthcare organizations seem to be well on their way to enacting many of the initiatives championed by regulators, lawmakers, and industry leaders as the game-changing foundations of healthcare reform.
Patient-centered population health management, outreach, and engagement are finding favor across the care continuum, even if payment changes are a little slower to follow suit. As providers continue to build up their big data analytics technologies, which they appear to be doing at a respective and well-balanced pace, they will develop more and more critical competencies for improving quality, patient safety, and care coordination.
While few providers are wholly enthusiastic about the regulatory frameworks that are supposed to drive them towards these goals, it seems clear that the healthcare industry is keeping the right principles in sight as they focus on developing a data-driven ecosystem of high quality care.