What are the barriers to clinical analytics, big data success?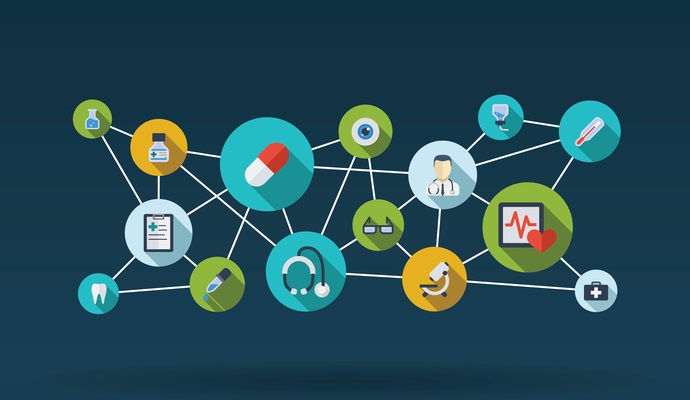 - Developing a clinical analytics infrastructure that actually brings value to an organization is a tall order for most hospitals and healthcare providers.  With the market still in the trial-and-error phase, battling obsolete legacy systems, productivity worries, and ambivalence from the board room, making the case for big data can be nothing but a big headache.   Luckily, some of the most significant pitfalls are already well-known.  What are some of the major obstacles that prevent a healthcare organization from successfully leveraging their data?
Garbage in, garbage out
Good data starts with good documentation.  Aside from the clinical documentation improvement (CDI) programs that should be in full swing ahead of ICD-10, organizations must ensure that clinicians are using their EHRs to provide clean, comprehensive patient data that can be parsed and sorted without errors.
"If clinical documentation was wrong when it was used for billing or legal purposes, it was wrong when it was used by another clinician, researcher, public health authority or quality reporting agency," warns Michelle Dougherty, MA, RHIA, CHP, Director of Research and Development for AHIMA.  "It is crucial to address data quality and record-integrity issues now before widespread deployment of interoperable information exchange."
Narrow data silos
READ MORE: Top Healthcare Business Intelligence Companies by Hospital Users
Clean data is a good start, but it's not very useful if it doesn't go anywhere.  Data that sits in isolated silos cannot be used for innovative analytics, which compares disparate data sets to illuminate new insights.  Organizations where analytics flourish can combine clinical, financial, and operational information to predict gaps in care, flag non-adherent patients, and target resource utilization to cut costs.  Some organizations are even integrating consumer data like credit card purchase records to assemble a three dimensional portrait of a patient's lifestyle choices.
"What we are looking to find are people before they end up in trouble," says Michael Dulin, Director of Research and Evidence-based Medicine at Carolinas HealthCare System. "The idea is to use big data and predictive models to think about population health and drill down to the individual levels to find someone running into trouble that we can reach out to and try to help out."
Lack of training and buy-in
Poor training for staff members is one of the top reasons why EHR implementations fail, and can also doom the adoption of clinical analytics technologies.  Adding more steps to the workflow with a population health management dashboard or interrupting the documentation process with flashing alerts and reminders to conduct screenings and ask questions of patients can quickly lead to disgruntled users and a lack of enthusiasm for the ultimate goals of the clinical analytics program.
Additionally, half-hearted support from the executive board can prevent a program from taking off at all.  It's not easy to convince a CFO that spending half a million on an out-of-the-box data warehouse will eventually reap rewards, says Shane Pilcher, Vice President at Stoltenberg Consulting,so analytics advocates need to think incrementally to secure good will from the people holding the purse strings.
READ MORE: How Do Artificial Intelligence, Machine Learning Differ in Healthcare?
"Once you start moving down that road and picking up traction, you can start to identify that low-hanging fruit that can lead to cost savings and improve patient care," he says.  "These are cost savings that go directly to the bottom line of the organization and also show return on investment.  By being able to show ROI, the administration may be more inclined to invest more time, more labor, and more capital to further enhance the program and go after bigger and greater fruits."
"Don't wait too long to plan this out.  You need to start identifying low-hanging fruits as you're developing your analytics initiatives so that you can start showing the benefit to the administration and the organization as a whole.  That way, you're going to get more support as you want to develop your data analytics further."
Reinventing the wheel
Above all, organizations should realize that they're not alone in their big data dreams.  The clinical analytics market may still be in its infancy, but there are plenty of people out there willing to help with plans and roadmaps that can ensure success.  From your local Regional Extension Center (REC) that has the tools to help chart a course towards population health management to the health system down the street looking to partner for health information exchange, collaboration will be key in the new healthcare environment.
Clinical data may be a healthcare organization's most precious business asset, but no provider will be able to function entirely on its own in an ecosystem where cooperation and data exchange reign supreme.  Listening to peers and leaders in the analytics field will help prevent organizations from losing their way or being overwhelmed by not knowing where to begin.  There is no need to start from scratch when so many providers are making the same journey – and many have already achieved the goals they set out to conquer, even if it's with a different technical infrastructure.
"For a lot of people, creating a population health management infrastructure seems intimidating.  They think they have to buy everything all at once, but that's not necessarily the most efficient strategy," said Peter McClennen, President of Population Health Management at Allscripts.  "You can start anywhere, so it doesn't have to be quite so expensive. "If a population health solution is only designed to work with one EHR, it will leave out the entire rest of the community. Let's be interoperable and work that way."