Walgreens clinics integrate analytics into patient care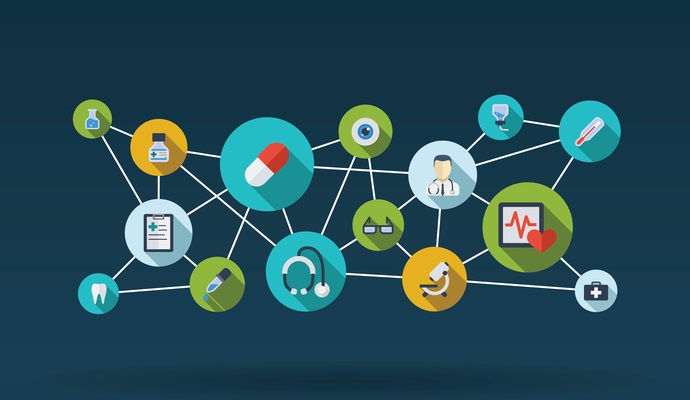 - Just a few years ago, the idea of walking into the corner drugstore and walking out with toothpaste, moisturizer, and a full physical workup by a physician assistant was completely unheard of.  But the rise of retail clinics, tucked inside a Target, CVS, or Walgreens, has changed the way patients receive healthcare, giving them the option to stop by for the sniffles or grab a flu jab without making a primary care appointment.  These clinics are getting even more serious about providing quality care by integrating advanced analytics capabilities into their IT systems in order to become a more important piece of a patient's medical team while improving quality and managing the health of entire populations.
"Walgreens rightfully sees itself as an innovator in the space, and they want to have an advanced capability to achieve maximum value and impact for the members who look to them as part of their care continuum," says Keith Dunleavy, MD, President and CEO of analytics giant Inovalon, which recently announced a partnership with Walgreens and its Healthcare Clinic system.  "By putting analytics into their centers, we get to be part of an integrated care system, together with the insurance companies and Walgreens, and with the member, to stay in good communication with the member's provider."
"These patients are covered by insurance, whether through Medicare, Medicaid, or a private insurance, maybe through one of the new commercial exchanges.  The insurance companies have a lot of expectation put upon them by regulations and by just common sense, to achieve a strong quality outcome.  These quality outcomes are now required under various laws.  So how the members actually do is increasingly important.  Walgreens wants to be able to help support that achievement for the benefit of their patrons."
Inovalon's ePASS system allows a Walgreens provider to focus on a patient's specific health issues during a consultation, making sure that chronic disease concerns or medication non-adherence are addressed during the visit.  "For example, let's say a member is an asthma patient.  In the analytics of running through their data, we're able to identify that this person is having a difficult time managing their asthma flares," Dunleavy explained to HealthITAnalytics.  "They're having frequent episodes of their asthma getting worse, and they're ending up going to the emergency room.  We can see through analysis of the data that it has a lot to do with their medication management."
"We would reach out to that member and invite them to be seen at a Walgreens.  We'd be able to focus that visit on these issues surrounding their asthma, making sure they understand their medications and bring their asthma management to a better state," he continued. "Upon arrival the software that we use can help the consult be as focused and as helpful as possible for that patient.  A lot of these patients don't necessarily remember all their medications, or they might have trouble remembering some of their history.  And they don't always appreciate whether their condition is getting worse or better or staying stable.  So the analytics help us narrow down the questions that need to be asked, what lab tests need to be done, and what medications need to be reviewed, and then get that work done so the patient can have a better outcome."
To read more about the importance of using analytics at the point of care, read part one of this interview here.