Vanderbilt, GE Healthcare Partner for AI-Driven Immunotherapy
Vanderbilt University Medical Center and GE Healthcare are partnering to create artificial intelligence tools to support precision medicine and immunotherapy.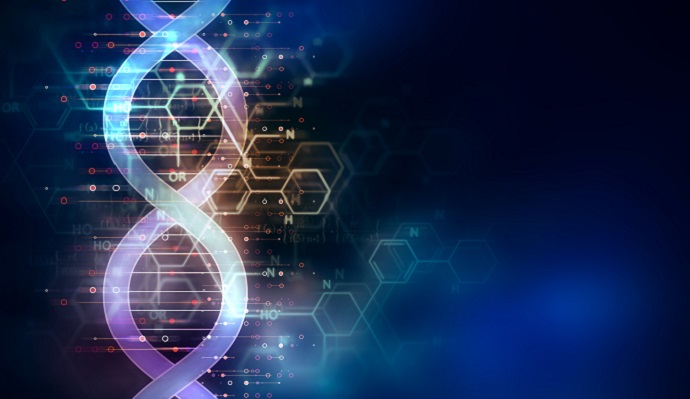 Source: Thinkstock
- Vanderbilt University Medical Center (VUMC) and GE Healthcare have announced a new partnership aimed at applying artificial intelligence to developing immunotherapy for cancer patients.
The five-year collaboration will create predictive analytics for innovative diagnostic tools, allowing researchers and clinicians to be more precise and personalized when choosing immunotherapies.
"Immunotherapy offers tremendous promise but given the current unpredictability of some patients' reactions to treatments, it is also associated with increased morbidity and cost," explained Jeff Balser, MD, PhD, President and CEO of VUMC and Dean of the Vanderbilt University School of Medicine.
"This partnership provides the opportunity to leverage strengths of both of our organizations to further personalize cancer care by creating new tools that allow clinicians to more accurately predict how patients will respond to a specific therapy."
The partners will retrospectively analyze anonymized data from thousands of cancer patients. They will then apply artificial intelligence algorithms to genomic, tumor, cellular, proteomic, and imaging data in the patients' records.
The AI-driven analytics will help researchers understand each individual's responses to immunotherapies and predict the effectiveness of treatments on future patients with similar profiles.
Researchers expect the first application prototype to be available by the end of 2019.
"GE Healthcare and Vanderbilt will combine their data science, genomic, imaging and cellular analysis capabilities to help improve clinical decision making," said Kieran Murphy, President and CEO, GE Healthcare.
At the same time, researchers will develop new types of positron-emission tomography (PET) imaging tracers, which will also leverage artificial intelligence to help populate clinical trials and speed up the drug development process.
Filling specialized clinical trials more quickly – and with patients optimally suited to the immunotherapy in question – can help to reduce the time and expense of bringing new therapies to market, the organizations explained.
GE Healthcare will also work with the Vanderbilt-Ingram Cancer Center on improving the efficiency and productivity of stem cell transplant processing by automating processes and digitizing workflows.
The partnership is the latest in a race among academic institutions and their affiliated medical centers to become leaders in precision medicine and artificial intelligence.
New laboratories, studies, collaborations, and research centers dedicated to applying advanced analytics to genomics and cancer care are popping up at prestigious universities across the country as AI takes hold in healthcare.
In November, the Duke University Pratt School of Engineering announced a new data analytics center with a precision medicine focus, where researchers will use machine learning to improve bioengineering on a global scale.
At Penn State, the new Collaboratory for Precision Health Research will examine the relationship between genetics and demographics, potentially opening new windows into population health and the development of disease.
And Harvard Medical School will use the largest gift in its history to better integrate research and routine clinical care, with an emphasis on applying AI strategies to precision medicine and the personalization of therapies.
For GE and Vanderbilt, the partnership is an opportunity to advance critical biomedical research while harnessing an established pipeline for bringing innovations to the market, indicated Murphy.
"This partnership is a great example of the increasing convergence of the tools, technologies and data used by therapy innovators and healthcare providers," he said.