Value Score Moves from EHR Adoption into Real Health IT Value
"We need to start helping organizations move beyond adoption. It's not enough just to try and implement a piece of IT anymore."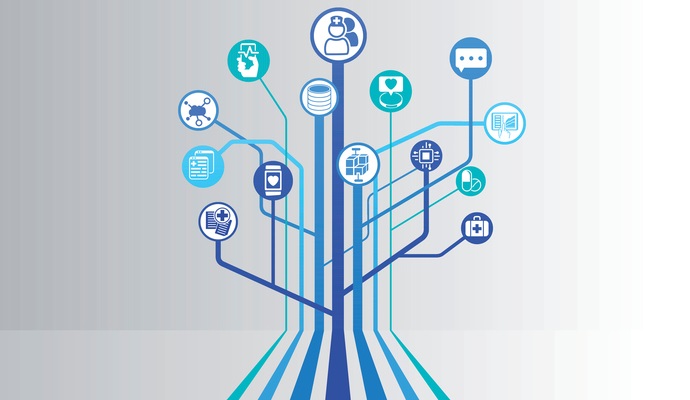 - Asking a healthcare professional how their electronic health record has brought value to their daily routine is a question that may garner more glares and frowns than happy responses.
Provider dissatisfaction with the EHR ecosystem is nothing new, but HIMSS is hoping that its new Value Score will help healthcare organizations understand how to chart a data-driven path towards happier clinicians and better outcomes for patients.
The model, introduced in early December, will bring a dose of quantifiable perspective to providers who may not understand exactly how their health IT infrastructure is making a day-to-day difference, says Blain Newton, Senior VP and Chief Operating Officer at HIMSS Analytics.
The Value Score will also deliver some much-needed guidance to organizations seeking better strategies for turning their investments into meaningful returns.
Building on the international success of the HIMSS Analytics EMR Adoption Model (EMRAM), the Value Score will gauge how healthcare organizations are leveraging their IT tools for the greater good now that foundational EHR adoption has hit critical mass.
READ MORE: Can Open Source EHRs Offer a New Path for Health IT Usability?
"We need to start helping organizations move beyond adoption," Newton said to HealthITAnalytics.com. "It's not enough just to try and implement a piece of IT anymore."
"Organizations are looking for guidance and help in understanding how to actually optimize and leverage these systems to achieve value. Whether that value is improved clinical outcomes, improved financial returns, or increased patient provider satisfaction and engagement, it really comes down to how you use these tools to maximize your return on the investment."
The Value Score aims to prepare healthcare organizations for the challenging pay-for-performance landscape ahead of them, said Stephen Lieber, President and CEO of HIMSS, in a press release.
"With the move towards value-based care, the international healthcare community can now look beyond initial adoption and toward a broader, all-encompassing way to measure the clinical and financial value of health IT," he stated. "The Value Score is a combination of HIMSS' core competencies and is the natural next step in the continual evolution towards better care and outcomes for patients and providers."
While the EMRAM scale focuses solely on the number and type of systems that a certain organization has implemented successfully, the Value Score's four sections judge how those tools are being put to good use. The two scales are technically independent of one another, but it will be hard to achieve high marks on the Value Score's baseline value element without a strong underlying infrastructure, Newton says.
READ MORE: ONC Updates EHR Usability, Health IT Patient Safety Guides
"If your organization has adopted and implemented IT in a meaningful way – if you are at EMRAM Stage 7, for example – there is an implicit value in having integrated lab systems or a fully paperless environment," he explained. "Presumably, Stage 7 brings more valuable than Stage 1 or 2, so part of the Value Score is calculated based on higher levels of achievement on the EMRAM model."
"So if you're a Stage 7 organization, you're walking in with a higher value score than a Stage 5 facility, because maybe you have more investments in improved workflows in addition to health IT systems. There's a very tight link between those two models, because you can't optimize health IT and create value from it until you've adopted it. That's definitely at the base of our pyramid."
An organization's level of EHR adoption may heavily influence the Value Score at the outset, but the new metric quickly moves into more nebulous realms. The next three stages are primarily about utilization, Newton says, and how individual organizations stack up against its peers.
"The perceived value level is more of a subjective measure," he said. "How much does your organization believe that IT use is a major part of the strategy to realize better outcomes, better financial return, and better satisfaction? How much of your IT work is permeating the culture in daily practice? This is a baseline to understand how the folks within your organization believe in the ability of health IT to support what they're doing every day."
The most significant part of the score is the recognized value component, which revolves around establishing and using best practices to achieve measurable improvements in care.
READ MORE: Lack of Talent, Direction Afflict Healthcare Data Analytics Plans
"It's about taking those really well-known ideas from some of the leading organizations around the world about how to reduce hospital-acquired disease rates or sepsis or readmissions – whatever that top handful of measures might be," Newtown said.
"We assess your organization based on its performance against those best practices. How are you actually turning your investment and your cultural understanding and your workflows into results? How do you measure up against the best in the world? It's a way to demonstrate to us and to your peers that you're actually leveraging IT to produce better outcomes."
And if your organization happens to be among the best of the best, it is likely to score highly on the final piece of the puzzle: the innovative value that health IT can bring to the ins and outs of patient care.
"'Innovation' may be an overused term sometimes, but it's the only way that we're ever going to truly evolve," Newton asserted. "We need make health IT even more useful and even less challenging. The only way we're going to do that is if we recognize the innovators."
"We want to encourage and reward the organization that are out on the vanguard doing really interesting things, and leveraging IT in different ways that over time will inform the industry and will ultimately become a broader set of best practices that more organizations can apply," he continued. "It's really about giving some recognition to the risk-takers who are doing creative things that are driving the industry forward."
Those risk-takers may come from all segments of the provider community, Newton stressed, not just the sprawling integrated delivery networks and tertiary treatment centers that are often seen as the pioneers of healthcare reform and IT adoption.
"We have some critical access hospitals doing some really amazing things that could help other critical access hospitals, for example," he said. "They may not be at Stage 7 on the EMRAM scale, but they're doing some really great things in some rural areas that force them to think differently and come up with some great solutions for difficult problems."
"We want to recognize that, because even though they may not be a large academic medical center, the intent of this program is to raise the bar for all players."
The Value Score is still in its pilot phase, and is being tested in real-world situations with the cooperation of a number of different care sites in the US and around the world. As the metric is further refined, HIMSS will be able to provide more specifics about the technologies and competencies required to score highly.
The model is likely to include some familiar tools already gaining traction in the industry, Newton hinted, as well as emerging technologies and strategies that will keep the score relevant as providers continue to push the boundaries of health IT development.
"Technologies like telemedicine will come into play as we look to extend patient engagement," he said. "Things like advanced big data analytics tools and processes will be important as providers implement more advanced background analytics without producing alarm fatigue – so that works towards two goals, including clinical outcomes and provider satisfaction."
"But there is still a lot of work to be done on the core EHR," he added. "While meaningful use has its supporters and detractors, I think we're seeing providers looking for ways to fine-tune and optimize the EHRs they've implemented to make it really useful for patient care. So there will be some metrics focused on those fundamentals, as well."
The Value Score will have its official roll-out during the 2016 HIMSS Conference and Exhibition in Las Vegas at the end of February. HIMSS executives will provide more details about the score and its potential impact on the industry.
"Providers will be able to come by the HIMSS Analytics booth and get some really high level scoring for their organization," said Newton.
"From there, it will be continually evolving, and we should be out of the pilot phase and into the market for people to start their assessments. The Conference will really be the point at which providers can start to see and understand how they compare to their peers."