VA to Get "Aggressive" with Hospital Quality Improvement Program
The Department of Veterans Affairs is taking some of its lowest-performing facilities to task with a new "aggressive" hospital quality improvement plan.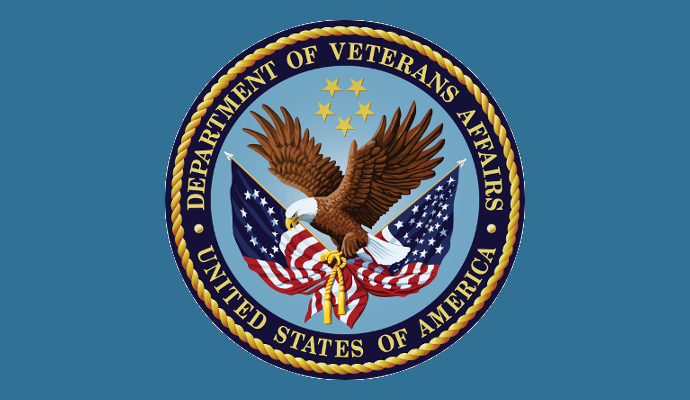 Source: Xtelligent Media
- The Department of Veterans Affairs (VA) is taking an "aggressive new approach" to improving hospital quality at more than a dozen of its lowest-performing healthcare facilities, officials announced this week.
Fifteen medical centers with the lowest quality ratings under the VA's Strategic Analytics for Improvement and Learning (SAIL) scoring system will be the target of "rapid" improvement initiatives rooted in clinical best practices supported by data analytics.
The lowest-performing facilities, which received one out of five stars on their SAIL ratings, are located in Hampton, VA; Harlingen, TX; Roseburg, OR; Washington, DC; Big Spring, TX; Denver, CO; Dublin, GA; El Paso, TX; Jackson, MS; Loma Linda, CA; Memphis, TN; Murfreesboro, TN; Nashville, TN; Phoenix, AZ; and Walla Walla, WA.
"President Trump has made it clear that our Veterans deserve only the best when it comes to their healthcare, and that's why we are focusing on improving our lowest performing facilities nationwide," said VA Secretary David Shulkin.
The VA has established a four-point plan for raising performance on key indicators including patient safety measures, reducing mortality rates, improving access to care, reducing wait times, and delivering timely and effective mental healthcare.
READ MORE: VA, CMS Announce Data Sharing, Fraud Prevention Partnership
First, the Department will focus on implementing strong, centralized, and accountable leadership by appointing Dr. Peter Almenoff, Director of VA's Office of Reporting, Analytics, Performance, Improvement and Deployment (RAPID) Healthcare Improvement Center, to oversee improvement at each of the healthcare centers on the list.
Dr. Almenoff and his team will rely heavily on performance analytics to identify opportunities for improvement and measure progress.
The VA will be governing these activities through its new Strategic Action Transformation (STAT) initiative, which "uses a rigorous and formal approach based on clinical performance indicators to identify vulnerabilities in each low-performing facility and set specific targets for improvement," according to the VA's press release.
The VA will support the RAPID Improvement Center by allocating teams of expert quality improvement coaches to facilities that require extra help to meet their goals.
Lastly, the VA will institute quarterly reviews of each facility and its progress. Officials will expect substantial results at each assessment.
READ MORE: VA Falls Short on EHR Use to Document Suicide Risk, Prevention
If the performance of a specific site fails to satisfy, the VA will consider changing the leadership at the location or taking other actions to accelerate performance improvements.
"We will employ tight timelines for facilities to demonstrate improvement, and if low performance persists, we will make swift changes—including replacing facility leaders—until we achieve the rapid improvements that Veterans and taxpayers expect from VA," Shulkin warned.
The Department appears to have already started to shuffle executives in an effort to shake up the status quo at high-risk facilities.
On February 1, the VA announced that Doug Paxton, Director of the Roseburg, Oregon VA Health Care System, would be reassigned to an Assistant Director role at the Huntington VA facility in West Virginia.
The Roseburg facility has been accused of trying to manipulate its performance scores by turning away patients who may negatively impact its SAIL star ratings, according to the New York Times.
READ MORE: VA, DOE Launch Healthcare Big Data, Machine Learning Project
Several emergency room physicians protested that patients were being "serious compromised" by new processes perceived to be geared towards improving ratings at the expense of care quality and access.
The VA appears to have taken their concerns seriously by reassigning Paxton, who stood to financially benefit from moving up the ratings scale, although the Department did not explicitly correlate the move with the accusations.
"This action was necessary as a step to improve care for Veterans at Roseburg. There are times that facility leadership needs to change in order to usher in a new approach that will demonstrate we are committed to delivering results for Veterans and taxpayers," said Dr. Carolyn Clancy, Executive in Charge, Veterans Health Administration, about moving Paxton from his post.
The VA healthcare system as a whole has been combatting criticism on multiple fronts as it continues to struggle through efforts to modernize its health IT infrastructure while improving access to care.
The multi-year effort to replace the homegrown VistA health IT system with an interoperable electronic health record sputtered once again as the Department announced it was putting its Cerner contract on hold to perform an interoperability assessment.
"The purpose of the pause is to conduct an additional and external assessment of national interoperability language contained in the Request for Proposal that would ultimately support an EHR contract award," stated Shulkin in prepared testimony to a Senate committee in January.
Lawmakers have long viewed a health IT system that is interoperable with the Department of Defense as a critical component of quality improvement and patient care across both complementary health systems.
Yet lengthy timelines and numerous technical and process obstacles have bred frustration in the Senate and elsewhere as the DOD and VA fight to stay on track.
While the VA has made several recent efforts to expand access to care, increase data transparency by releasing information on opioid prescribing rates, and tackle financial fraud through better data analytics, the troubled health care system clearly has to sort through a number of deeply-entrenched organizational issues before it meets its quality goals.
The threat of removing unsuccessful leaders while developing more centralized oversight for lackluster facilities may help to break down facility-level cultures of poor performance while infusing high-risk locations with better ideas for how to improve their SAIL scores without sacrificing care quality.