VA Precision Medicine Databank Hits 500,000 Participants
The Million Veteran Program reached the halfway mark earlier this week, which bodes well for the Precision Medicine Initiative's ambitious data collection efforts.
- The Department of Veterans Affairs reached a significant precision medicine milestone this week when it added its 500,000th name to the enrollment logs of the Million Veteran Program (MVP). The achievement officially makes the MVP the largest genomic database in the world, officials said in a press release, and marks a promising start to the nation's data-driven efforts to fight cancer, neurological conditions, and other diseases.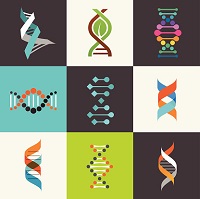 "We believe MVP will accelerate our understanding of disease detection, progression, prevention and treatment by combining this rich clinical, environmental and genomic data," said Dr. David J. Shulkin, VA Under Secretary for Health. "VA has a deep history of innovation and research. MVP will allow the nation's top researchers to perform the most cutting-edge science to treat some of the nation's most troubling diseases."
The biobank was created in 2011 to collect DNA from blood samples donated by members of the veteran community. Patients who agree to participate are given a baseline health survey and take part in periodic follow-up assessments, which add clinical and environmental context to the genomic data extracted from their samples.
As part of the enrollment process, participants also agree to allow researchers secure access to their electronic health records, and may have the option to take part in future research programs.
"Our Veterans continue to demonstrate their selfless sacrifice, and the nation has yet another reason to owe them a debt of gratitude," said VA Secretary Bob McDonald. "Many of our Veterans have saved lives on the battlefield and because of their participation in MVP, their participation has the potential to save countless lives – now and for generations to come."
READ MORE: FHIR Can Move Genomics from Prediction to Precision Medicine
The MVP is part of the larger Precision Medicine Initiative (PMI), a nationwide effort to gain a deeper understanding of the causes, development, and possible treatments of a number of common and rare diseases. The PMI, spearheaded by the White House, hopes to double the VA's achievement and collect at least one million patient records in its cornerstone Cohort Program.
"Participants will be partners in research, not subjects, and will have access to a wide range of study results," said NIH Director Francis Collins, MD, PhD, when introducing the concept in 2015. "What we're doing with the Precision Medicine Initiative cohort is intersecting in a synergistic way with other fundamental changes in medicine and research to empower Americans to live healthier lives."
The Department of Veterans Affairs has been intimately involved in the Precision Medicine Initiative since the beginning, and has forged partnerships across the public and private sector to leverage its existing biobank resources through advanced big data analytics.
One such project, which falls under the umbrella of the complementary Cancer Moonshot, has enlisted the help of IBM Watson Health to rapidly sequence tumors and suggest possible avenues of treatment, explained Cancer Moonshot Task Force Executive Director Greg Simon in a recent webinar.
Thanks to Watson's cognitive computing abilities, tumor tissue can be analyzed immediately after biopsy and its structures compared "to all existing medical literature and pick out the two or three treatment options that are most commonly recommended in the expansive literature that no one doctor could ever possibly digest," said Simon.
READ MORE: NIH to Bring Precision Medicine Data Collection to Patient Homes
"This means that the tumor board can start on third base and doesn't have to start at bat," he added. "This will save weeks, and in some cases months, for treatment options."
The VA is also taking advantage of computing superpower provided by the Department of Energy's National Labs. As part of a five-year partnership, the two agencies will utilize data from the MVP to focus on improving the prevention, detection, and treatment of cancer, cardiovascular disease, and mental health conditions.
Researchers are already mining the data provided by the MVP, and have started to explore common conditions included in the dataset. Almost two-thirds of participants reported a current or past diagnosis of high blood pressure, for example, and nearly a third currently have or have had some type of cancer.
The key to understanding the origins and future pathways of these conditions is to analyze the largest possible patient cohorts, said J. Michael Gaziano, MD, MPH, Principal Investigator at the MVP, in an accompanying video interview.
"To get to the future, what we need to do is have a large – very large – database that includes as many as a million people in it," he said. "Luckily, we're close to halfway there. This is really cutting-edge, and the VA is on the forefront. The VA is leading the way."