VA, IBM Watson Extend AI, Genomics Partnership for Cancer Care
The extended partnership will allow VA oncologists to continue using artificial intelligence and genomics to improve cancer care for veterans.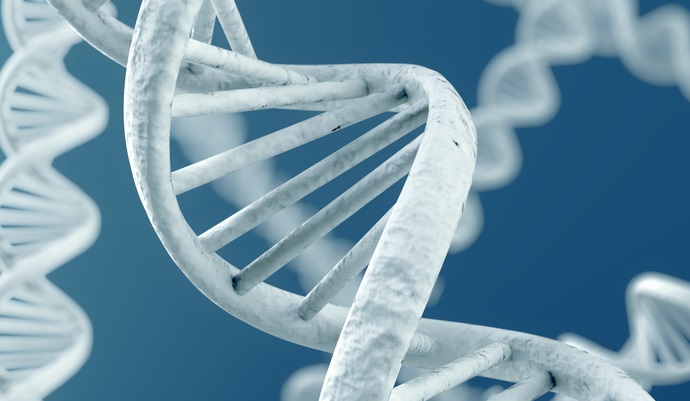 Source: Thinkstock
- The Department of Veteran Affairs (VA) and IBM Watson Health have announced an extension of their partnership to bring artificial intelligence and genomic analytics to cancer care.
The VA's precision oncology program primarily supports stage 4 cancer patients who could be eligible for alternative treatment options. With precision oncology, providers can identify the specific genetic influences involved in a cancer and choose therapies that will specifically target the condition.
"Our mission with VA's precision oncology program is to bring the most advanced treatment opportunities to Veterans, in hopes of giving our nation's heroes better treatments through these breakthroughs," said Acting VA Secretary Peter O'Rourke.
"We look forward to continuing this strategic partnership to assist VA in providing the best care for our Veterans."
The VA treats 3.5 percent of the nation's cancer patients, the largest group of cancer patients within any one healthcare entity.
The VA established a central facility in Durham, North Carolina to allow their patients to access advances in precision oncology from anywhere in the country. More than one-third of patients who have benefitted from the VA oncology program are from rural areas where it is often difficult to access cutting-edge medical breakthroughs.
In the Durham facility, a small team of oncologists and pathologists receive and sequence tumor samples from patients nationwide. The team then uses artificial intelligence to analyze the data, detect relevant mutations, and identify the appropriate treatments that will target these mutations.
"VA is leading the nation to scale and spread the delivery of high quality precision oncology care, one Veteran at a time," said Dr. Kyu Rhee, Chief Health Officer for IBM Watson Health.
"It is incredibly challenging to read, understand and stay up-to-date with the breadth and depth of medical literature and link them to relevant mutations for personalized cancer treatments. This is where AI can play an important role in helping to scale precision oncology, as demonstrated in our work with VA, the largest integrated health system in the US."
The partnership between VA and IBM Watson was first announced two years ago as part of the Cancer Moonshot Initiative in an effort to accelerate precision medicine for cancer patients seeking care at the VA.
"Genetic alterations are responsible for most cancers, but it remains challenging for most clinicians to deliver on the promise of precision medicine due to the sheer volume of data surrounding each decision that needs to be made," Department of Veterans Affairs Under Secretary for Health Dr. David J. Shulkin said at the time.
"By applying Watson to this problem, we see an opportunity to scale access to precision medicine for America's veterans, a group most deserving of the best care in the world."
Since the partnership was first announced, VA oncologists have applied IBM Watson for Genomics technology to precision cancer care for over 2,700 veterans.
The partnership extension will allow VA oncologists to continue using Watson for Genomics through at least June 2019.