Understanding Your Big Data Analytics Technology Options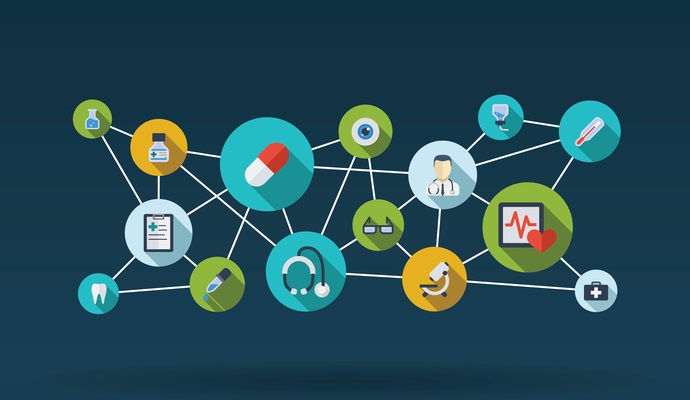 - If there's one major problem with deciding to invest in big data analytics, it's figuring out what, exactly, that means.  After all, "big data" encompasses pretty much any source of information that a healthcare organization can or should get its hands on, and choosing where to focus your scarce and precious funds often feels like trying to choose just one or two appetizers from the ultimate unlimited buffet.
For a provider looking to begin building an analytics infrastructure to foster population health management, keep tabs on the revenue cycle, meet federal quality program requirements, or just cut down on workflow inefficiencies, the hype over the latest gimmicks and cure-alls from a tightly packed vendor market can be overwhelming. But before getting to the point of choosing a vendor, an organization must decide what type of analytics is worth pursuing.
In this primer, HealthITAnalytics breaks down the basics and defines four of the major areas of technology that can be adopted individually or in tandem to produce a big data analytics infrastructure geared towards reaching the goals of the Triple Aim.
Quality benchmarking and physician performance tools
HHS has lavished praise on healthcare organizations for making remarkable improvements in hospital quality and patient safety over the past few years, but the industry still has a long way to go.  Quality data can often be laborious to collect and slow to filter through into actual workflow improvements, especially when informaticists and improvement officers don't have analytics tools at their disposal to help them.
READ MORE: Why an "Empty Desire" for Big Data is Inhibiting Value-Based Care
"The main goals of health IT adoption are to achieve improved health and health care quality, safety, and communication among all members of the care team while decreasing costs and increasing value," the Office of the National Coordinator said in a news brief outlining its long-term vision for the healthcare industry.  "ONC envisions an electronically enabled quality improvement ecosystem that promotes better health and care, improved communication and transparency, rapid translation of knowledge for all stakeholders and reduction in the burden of data collection and reporting for providers."
Healthcare organizations have a number of options that can help them reach those goals.  From electronic monitoring of hand hygiene to reduce infections to using process indicators to measure nursing quality against national benchmarks, using analytics infrastructure to harness data from EHRs, claims, internal assessments, and patient experience surveys can give providers an idea of what is going right – and going wrong – at the bedside.  With just 37% of hospitals achieving top quality marks from the Joint Commission this year, there is still room for improvement.
Specific areas that quality benchmarking analytics may help to address include:
Providers may also wish to turn to the CMS Quality Improvement Organization (QIO) program, which pairs healthcare organizations with experts in care coordination, patient safety, organizational transformation, and change management to drive better care and higher patient satisfaction.
EHR and clinical data analytics
READ MORE: Revenue Cycle Analytics Enable Value-Based Care for Pediatrics Group
Most providers start their data-driven journey with an EHR implementation, and for good reason.  EHRs are the backbone of any health IT strategy, since they digitize clinical documentation, lay the foundation for health information exchange, and eventually even feed into a data warehouse or cloud-based analytics platform.  But EHRs alone aren't enough to leapfrog an organization into the big data world.
"If we're to have an accurate picture of health, we need more than what is currently captured in the electronic health record," says a report from JASON, an HHS scientific advisory group. "There has been an explosion of data that could help with all kinds of decisions about health. Right now, though, we do not have the capability to capture and share that data with those who make decisions that impact health—including individuals, health care providers and communities."
At present, clinical data analytics often comes from claims data, which can be months or even years behind what's actually happening in the hospital. "Through some of the new government regulatory reimbursement programs, hospitals today don't know for about 18 months to two years past their performance how their current and past performance is truly going to impact their reimbursement," says Justin Lanning, Senior Vice President and Managing Director of Analytics at Xerox Healthcare Provider Services.  "Many are actually using retrospective claims data to predict the future while others are using more recent data sources and others still are using real-time data."
"So it helps you be more targeted month to month if you use real-time data as part of these analytics.  It's much better than operating for a year, improving all your metrics, but having absolutely no idea where that's going to land you.  That has major financial implications and quality implications."
Mining clinical data directly from the EHR can be a speedier way to aid medical research, track patient outcomes, stratify patients by disease, risk of rehospitalization, missed appointments, and assess operational efficiencies, leading into the next category: population health management.
Population health management and patient engagement
Much has been said about the benefits of population health management and patient engagement, two terms that go hand-in-hand in the world of healthcare reform.  Population health management involves viewing patients as individuals and members of a larger community at the same time, providing personalized care based on evidence gathered from the effective treatment of thousands or millions of similar cases.  Health IT is a crucial support for providers who are practicing medicine based on population health, as tasks involved with care coordination, patient engagement, and chronic disease management are too complex for limited staff to handle on their own.
With the raging epidemic of diabetes, heart disease, hypertension, and obesity sapping millions from the healthcare system every year, patient engagement and population health management are no longer luxuries.  Healthcare providers must implement patient portals as part of Stage 2 meaningful use, but just allowing patients access to their data isn't nearly enough to reap the benefits of a motivated, involved consumer.
Whether providers are seeking a patient-centered medical home designation, aiming to improve patient satisfaction, or hoping to stem the tide of preventable readmissions for sufferers of chronic disease, electronic outreach on some level is a must.  EHR vendors are increasingly offering population health management tools as an integrated part of their software packages, but other providers have chosen to utilize community resources, such as public health departments or local health information exchange infrastructure, to boost their understanding of patient needs and behaviors instead.
"From an infrastructure standpoint, the first thing we did is stand up a health information exchange (HIE)," explains Martin Kleinbart, Chief Strategy Officer at Citrus Valley Health Partners.  "If we had created a data warehouse, all we would be looking at is our hospital data.  We can already analyze that.  We felt it was important for us to link everyone together and allow physicians to have easier access to hospital data, as well as be able to see all of the stuff that's in the community.  Our biggest areas of focus are going to be true population health management and looking at some of the chronic diseases, especially diabetes, because it's such a major impact in our community."
Revenue cycle and billing analytics
At its core, big data analytics is supposed to save healthcare organizations money.  After all, healthcare is a business, and one that runs on excruciatingly tight margins most of the time.  With value-based reimbursements disrupting the traditional way of paying the bills, forcing providers to pay more attention to patient outcomes rather than just racking up the procedure count, adjusting the technology driving revenue cycle analysis is vital for retaining financial sustainability.
The majority of healthcare executives have already recognized the important role that revenue cycle management technology will play in future efforts to accrue revenue and decrease risks from bad debt.  Investments in revenue cycle analytics is strong, and is likely to get stronger as current infrastructure starts to show its weaknesses.
"This is a side of the market that I think is important but are truly secondary to where the market has been over the last few years now," said Lorren Pettit, Vice President of Market Research for HIMSS Analytics.  "There is a pent-up need for improvements.  Because the focus has been on the clinical side for so long, all these operational applications have been aging in place, and so that there will eventually be a breaking point where these applications finally get too old, and the market will just have to say, 'Okay, we need to really re-address our operational applications.'"
Revenue cycle analytics includes activities spread across a number of different areas:
• Improving the collections process for patient responsibilities

• Financial modeling and predictive analytics

• Identifying opportunities for operational improvement

• Preparing infrastructure for accountable care
With ICD-10 threatening huge disruptions to billing in the next few years, healthcare organizations are being spooked into finding technology partners, outsourcing their revenue efforts, or bringing more analytics in-house in an attempt to head off disaster before it strikes.
"The projected sales volume for financial modeling products is just way off the charts in comparison to everything else.  And that sort of smells right, because you think of accountable care organizations (ACOs) and health care reform, population health – all the buzz words in healthcare," Pettit added.  "It really does focus around analytics and how you can project forward to figure out ways to keep your doors open.  Financial modeling is really the one area that a lot of organizations are really going to be trying to get their arms around in the next few years."