UMass Receives $6.4M for Surgical Clinical Decision Support
PCORI has given a $6.4 million award to UMass Medical School to develop a clinical decision support tool that improves quality of care for joint replacement patients.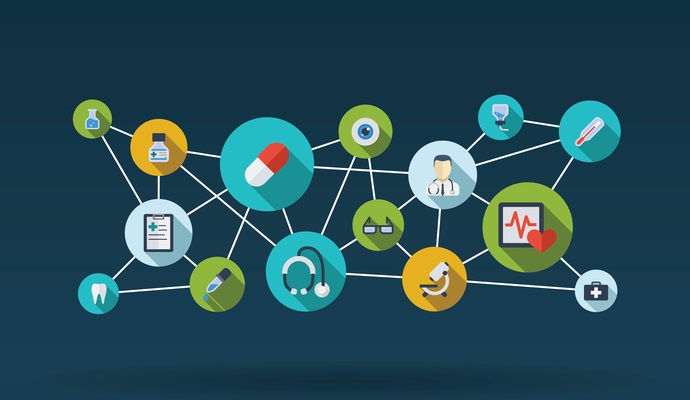 - The Patient-Centered Outcomes Research Institute (PCORI) has awarded a $6.4 million grant to researchers at UMass Medical School to develop a web-based clinical decision support tool that uses patient-generated data to improve the quality of care for osteoarthritis patients.
According to the official press release, the tool would help physicians develop personalized care plans for hip and knee patients, who might be facing invasive joint replacement surgery. With the web-based system, patients and doctors can analyze the risks of surgery on a case-by-case basis and compare different treatment options.
"This project was selected for PCORI funding not only for its scientific merit and commitment to engaging patients and other stakeholders, but also for its potential to fill an important gap in our health knowledge and give people information to help them weigh the effectiveness of their care options," stated Joe Selby, MD, MPH, PCORI Executive Director. "We look forward to following the study's progress and working with UMass Medical School to share the results."
Researchers will study the effectiveness of the clinical decision support system by installing the program in a random sample of 40 surgeons with approximately 4,000 patients. In another phase of the study, researchers will create community-based peer and primary care physicians support programs, which would allow the tool to be used by another 4,000 patients.
The project aims to build off of UMass Medical School's Function and Outcomes Research for Comparative Effectiveness in Total Joint Replacement (FORCE-TJR) registry. FORCE-TJR is an extensive database on patient-reported outcomes from knee and hip joint replacement patients, which is currently used in an orthopedic network of approximately 230 surgeons across the nation.
READ MORE: 6 EHR Patient Safety Strategies for Medication Orders, CPOE
With the PCORI funding, researchers intend to expand the FORCE-TJR web-based care management system to include an automated care plan for patients and surgeons. The system could help providers improve patient outcomes by assessing the risk of surgery and comparing surgery to nonoperative options.
Researchers have created the tool to use FORCE-TJR's personalized pain and function measures that predict potential outcomes, risk analysis of joint replacement surgery, evidence-based best practices, and patient goals.
"The information gathered by FORCE-TJR over the past four years from more than 30,000 TJR patients and 280 surgeons across the country has established a valuable database. We've been able to develop the only risk-adjusted, US national benchmarks for peri-operative adverse events, patient-reported outcomes and early implant failure," explained Patricia Franklin, MD, MBA, MPH, lead investigator for FORCE-TJR research registry and professor of orthopedics and physical rehabilitation at UMass Medical School.
"The PCORI contract is recognition that such information is the cornerstone for comparing the effectiveness of different approaches in total joint replacement and will transform the data into actionable information for individual patients and physicians making care decisions."
Researchers at UMass Medical School have developed the tool to support over one million Americans who undergo a joint replacement surgery each year.
READ MORE: PGHD, Genomic Data Predicted to Power Clinical Decision Support
Hip and knee replacements are also drastically growing despite alternative treatment options that could improve patient outcomes for some individuals. In the next 14 years, hip replacements are estimated to rise by 174 percent while knee replacements are projected to grow by 673 percent.
"Two-thirds of adults over age 65 suffer with knee or hip osteoarthritis pain and disability and when the pain is no longer controlled with medication and physical therapy, they have to decide whether to undergo total joint replacement surgery," said Franklin.
"Patients say it's difficult to know how their individual symptoms will benefit from surgery, or what risks it may bring. We believe that the osteoarthritis care plan we are developing will improve the interaction of patients and clinicians to enhance the decision process. Those informed decisions will improve the quality of care and outcomes."
With the help of a patient advisory board, the project intends to boost patient engagement. When patients are more active in the healthcare decision-making process, providers can create better and more patient-centered care plans that will boost outcomes.
"When you are trying to decide whether to have surgery, it can be hard not knowing what to do and what to expect," said Ron Scott, who received a hip replacement surgery and sat on the patient advisory panel for the care plan. "This new tool is going to help a lot. It will educate the patient as to what is going on and give them good information for making decisions and the impact they will have. It will help the patient be involved in the actual decision making."
READ MORE: 1304 Health Centers Share $100M in Quality Improvement Funds
Dig Deeper:
• Patient Engagement Must Be Top Priority for Quality Healthcare
• Internet of Things, Patient Engagement Top Healthcare Priorities